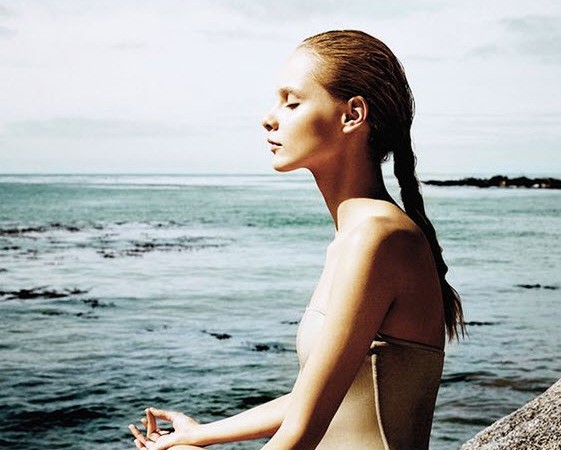 5 Ways Yoga transforms a Woman Into a Goddess
Deep down, we all feel that we are goddesses in our own way.
I recently started Yoga again after I had stopped for a few years. I changed the city, the job, got married and got a baby, lots of things to adapt and I felt that I'm missing something.
I believe that each of us carries the powers of Athena and Lakshmi locked away in all those beautifully strong and feminine parts of ourselves. Nowadays, we are so quick to forget this as we go through our lives, worrying about groceries, money and rushing to work and caring for others.
When we take the time to come to our mats, a lot can happen in those short moments of solitude and practice. Yoga is so much more than just Downward-Facing Dogs and Sun Salutations. It is a powerful and subtle practice that can change our whole perspective on the world.
"When we feel pain we feel separated from our self and from our own body, we feel disconnected. In yoga, we're uncovering what exists inside of us and we learn to see that what's there is already whole and complete."
The identification with wholeness and completion that yoga heralds is not only a result of connection to breath and movement of the body, but it dates back to Vedic philosophy and the foundations of yoga. The ancient Sanskrit mantra "Sohum," or "I am that," is the affirmation that the individual self can identify with the essence of the universe. The yoga practice brings us closer to this notion and thereby rewires our own perceptions of pain: It's about patterns and reworking them.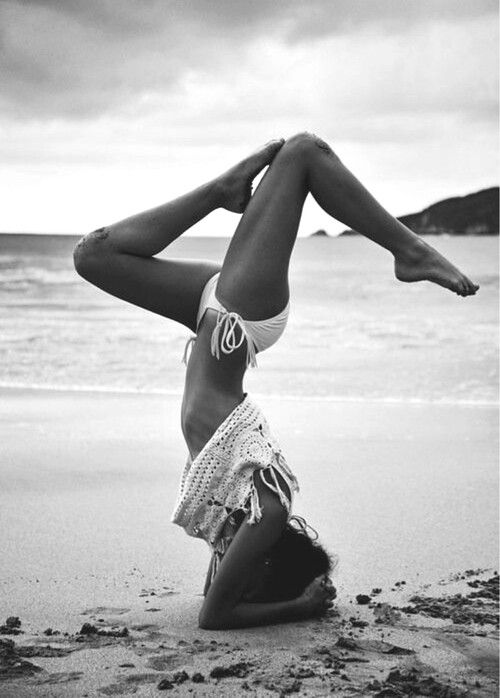 In Sanskrit the word yoga means "to yoke", to join the small individual self with the divine Self. The premise being that each of us is already divine in our own right, having forgotten this through our identification with our body and individuality.
The more attached we become to our lives, our "can's" and our "can'ts", the easier it is forget that we are actually all divine beings capable of anything. For most of us, it is only in those rare moments when we really watch our breath or move into a pose that we thought we couldn't do that we catch a glimpse of her, that goddess that resides within.
Over time those rare glimpses will become more frequent. Over time your yoga practice will make you into even more of a goddess than you ever thought possible.
Here are 5 ways that your yoga practice makes you into a goddess:
1. It creates confidence.
We all started out in the same point: a regular yoga mat, black leggings and an old T-shirt, wondering why we have to pose like a dog and why we are the only ones in the class confused when the teacher started speaking in the 'Yoga language'.
That is where the beautiful journey usually begins…
We may not have four arms like Lakshmi, but we know we can take on the world, and we're a little more ready to try. You start to create a different confidence and balance towards yourself and your body.
2. It makes you more beautiful.
It's one thing to look fabulous, but the real beauty comes from the inside, from your energy.
All yoga practices, whether they are based in asana (poses), pranayama (breath) or meditation, teach us something about ourselves. The practice is an avenue towards self-awareness, and true se'lf-awarness is one of the most gorgeous things you can drape onto your body.
When we practice, we can tap into our feminine energies, our masculine energies and our divine light. We can listen to ourselves more fully and appreciate that there is beauty in even our most disliked "flaws" and imperfections.
3. It allows you to drop your labels.
The world has become very tough when it comes to labeling.
Society has no shortage of labels to put on us, and we carry the weight of those labels along with us each day. Just think about how many of these labels have been applied to you: sister, mother, wife, daughter, playful, stoic, selfish, caring, fat, skinny, weak, strong, sexy, tired, bitchy, confident, overactive, shy, cute, … we could go on for pages.
When we take the time to step on our mats, we allow ourselves to leave those labels at the door. We create a safe space for 30, 60 or 90 minutes, and we tap into that part of ourselves that is divine and unchanging, the part of ourselves that is always beautiful, confident and capable no matter what the world is telling us.
4. It gives you that "glow".  
Yes, sometimes that glow is most obviously felt as it drips off your chin in your 15th Chaturanga Dandasana, but that is not the glow I mean here. I am talking about that "wow" factor, that energy that precedes you as you walk into a room. It is that unidentifiable element that causes people to turn their heads, to smile at you or to listen more intently to what you have to say.
If you been to a great yoga class or been truly inspired by a great speaker, you know what I mean. It is that moment when you're perfectly balanced and peaceful, ready for anything the world can throw at you. You are confident and beautifully full. At that moment you are unmovable and the goddess within shines forth a light that is intoxicating.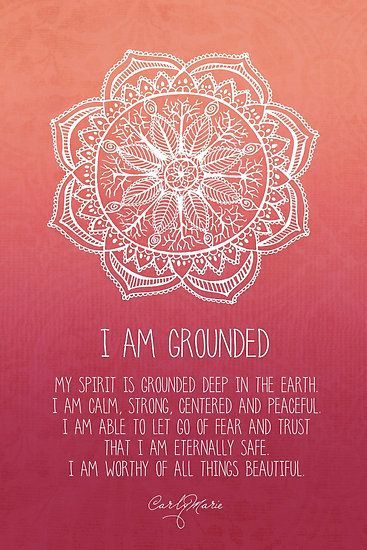 5. It inspires you to sing.
It has happened to all of us. You're walking down the sidewalk, washing dishes or cooking and realize you're humming. Maybe it was one of those Sanskrit songs from class where you couldn't understand the words, but the melody was beautiful. Often we'll assume that the teacher picked the song just because it had a good melody or tempo, but a good teacher will do more than that. She will pick songs with mantras and meanings that reinforce the class's intention, whether that be healing, strength or playfulness.
Those songs and mantras are even more powerful when coupled with an asana practice. They carry vibrations through the room, vibrations that change you on a very cellular level.  When those songs pass over your body and get stuck in your head (so that you find yourself humming them as you walk down the street), you've unknowingly found a new inspiration. Just by carrying that sound and that mantra with you, you've already created more joy and bliss in the body.
We all know that joy and bliss are the first steps to being a goddess. Every goddess is joyful. They all find immeasurable moments of bliss. Sure Durga may find her joy in a different way than Aphrodite, but they live fully, embracing those parts of themselves that are the strongest and most awe-inspiring.
Keep up the practice. Trust in yourself and remember that each of those goddesses already resides within you too.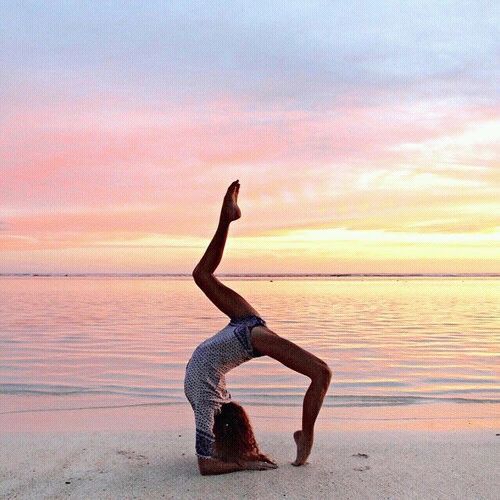 NAMASTE
S.
Recommended