A Parisian IT-BAG is born – MARIKAS
"L'amour c'est la création."
During Paris fashion week we met this lovely designer duo, Simone and Iris. As we love innovative things and great quality, you should get to know the wonderful creations of the two sisters.
The IMONI Showroom in Paris invited us again this year and we are happy to share with you who we met this time! Such an interesting team that puts lots of love in their products. . .
Together they founded MARIKAS Maison and their bags are made in a familial atelier in Paris. The exquisite bags are made of real French silk by hand, using haute couture techniques that only fine French fashion houses are employing.
Simone and Iris, two international ex-models – working with YSL, Missoni, Chanel and living in the world of high fashion – are dedicating the collection to their mother, Marika, their style icon. Simone and Iris are MARIKAS bags' owners, designers, just as the brand's ambassadors with their refined, classical taste which define the MARIKAS brand.
The two sisters always stand for traditional values, natural beauty and glamour. They believe in the freedom of expressing themselves authentically and to live their ultimate mission of love, family and history. God created Marikas!
MARIKAS' style is loved by celebrities and royals, such as Princess Charlène de Monaco, who has shown her fondness for MARIKAS bags.  Find the bags in multilabel & concept stores, department stores and at luxury online retailers.
Good news: you can also shop them at the Côte d`Azur, St. Tropez and Monaco.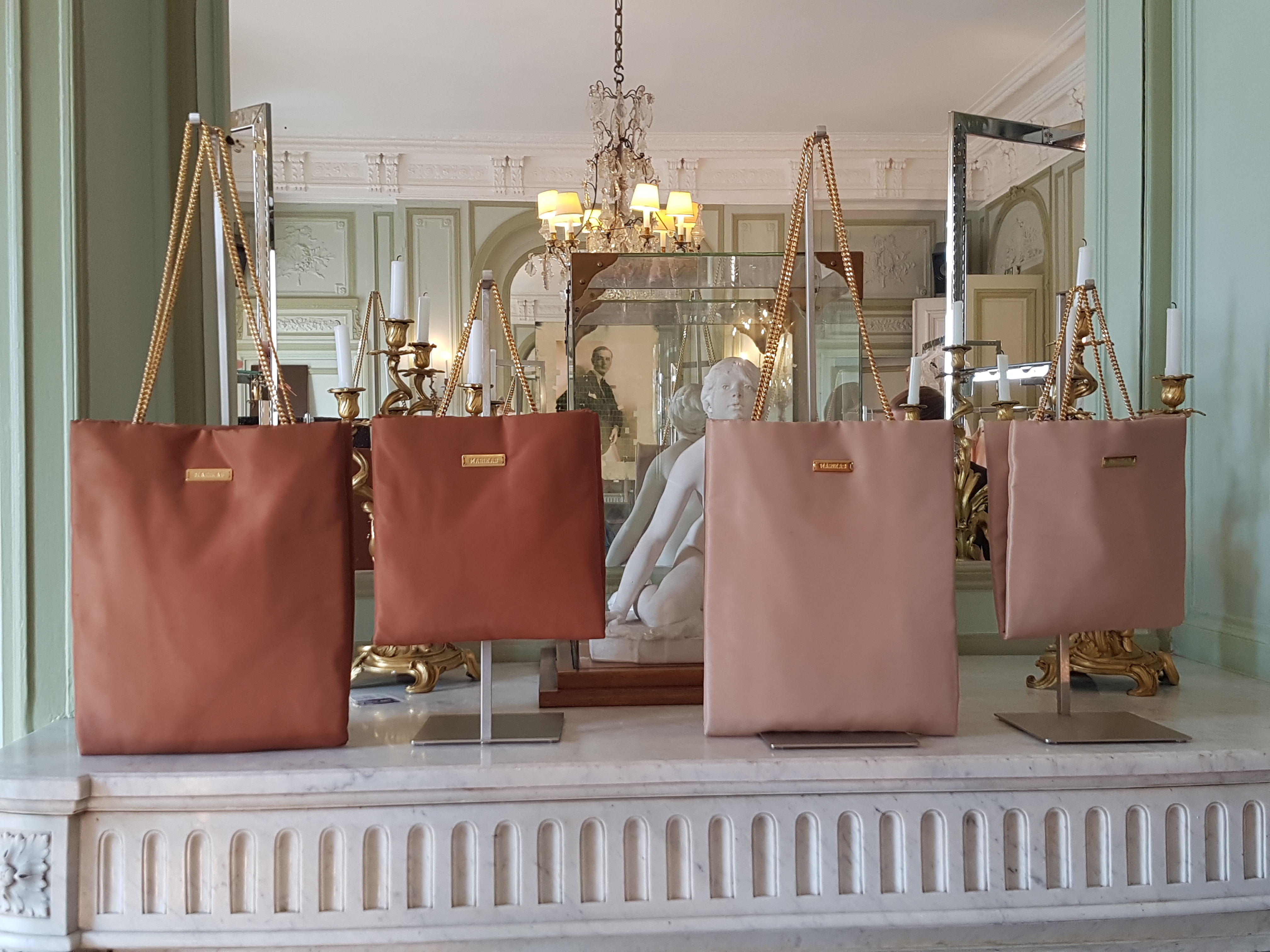 "Creating something meaningful – for a lifetime.
The freedom to express ourselves authentically, originally and
to live our ultimate mission of family, love and the real. " Simone and Iris Kuechler
New collections, limited and exclusive editions will be available from late summer 2017 upon order.​
For more information about upcoming showroom / sales presentations, events, charity, please contact the founders.

MARIKAS
info@marikasbags.com
Tel: +33.7.86.68.33.84
8 rue de Champ de Mars, 75007 Paris, France
Recommended