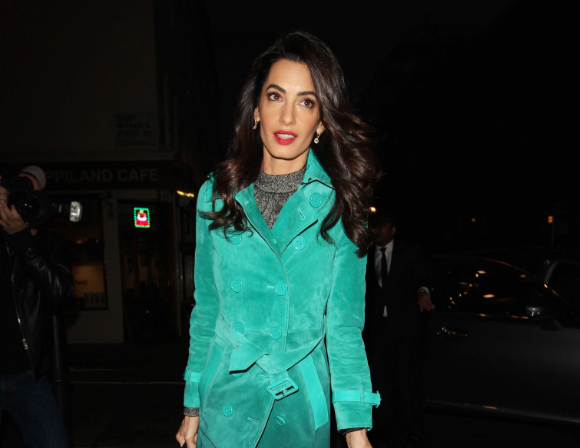 Amal Clooney wearing Burberry in London
It's always a good idea to wear a Burberry.
Amal Clooney  was wearing a Burberry suede degrade trench coat yesterday in London.
How can we not adore this look?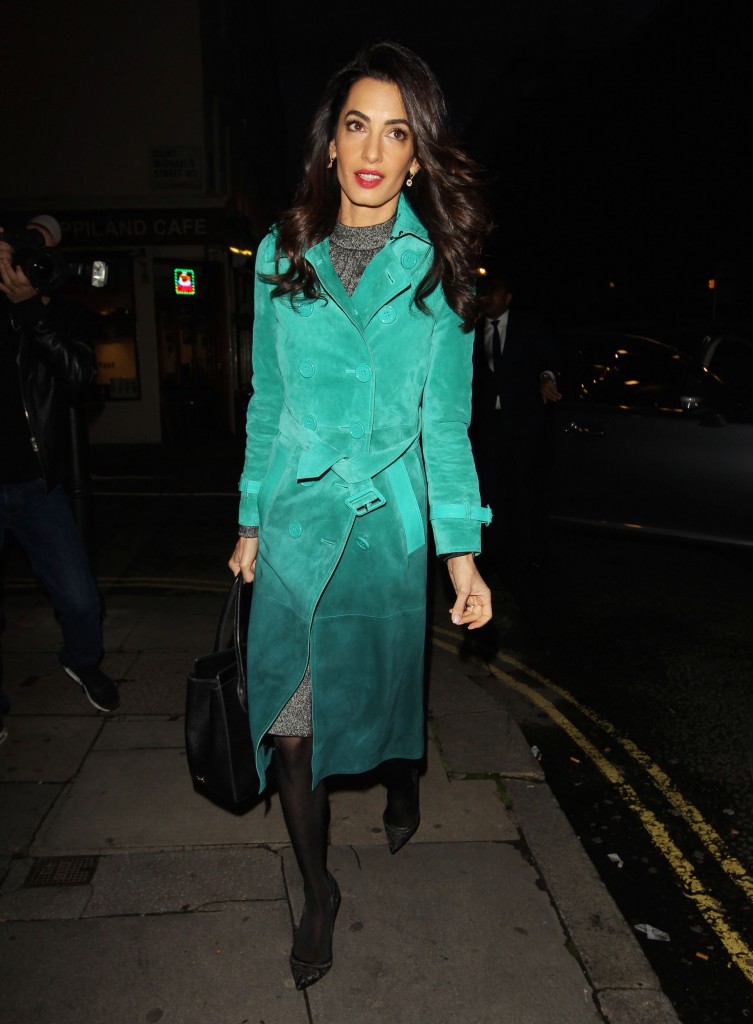 But she's not the only one that looks terrific in Burberry! Check out these Celebrities who know how it works: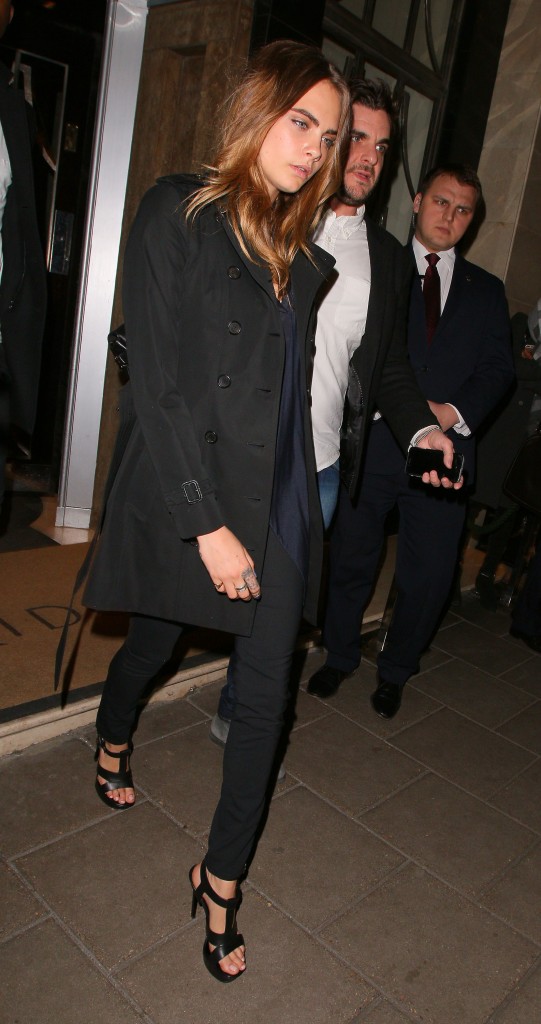 Cara Delevingne wearing a Burberry trench coat in London
Angelina Jolie & her son, Pax spotted catching a flight out of town.  The adorable family were seen at LAX as Jolie wore a Burburry overcoat and Pax and his mom wore Aviator sunglasses.  Angelina Jolie & her son Pax were seen surrounded by bodyguards at LAX in Los Angeles.

Angelina Jolie wearing a Navy Burberry Heritage Trench Coat in London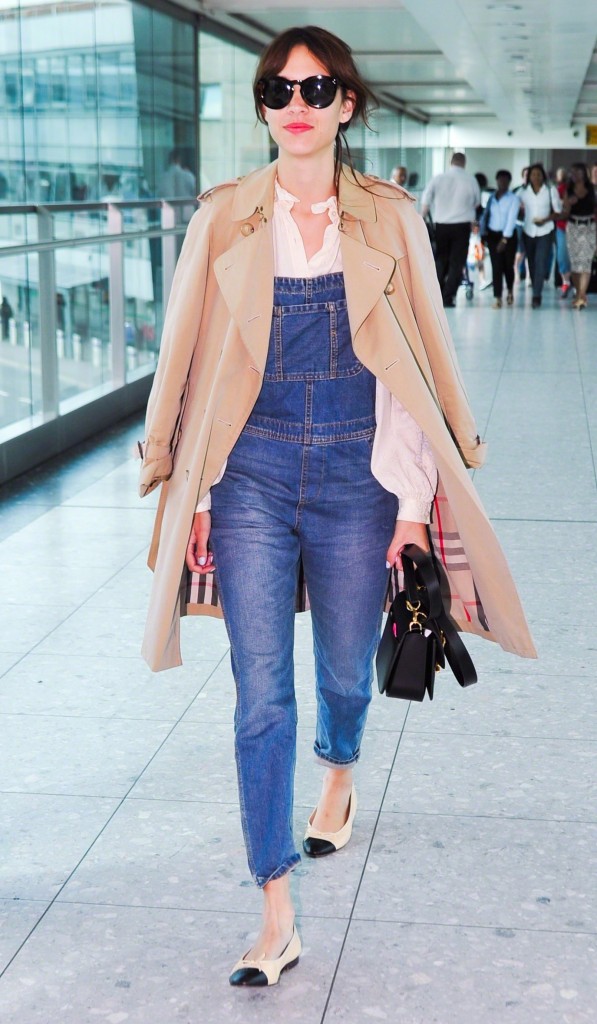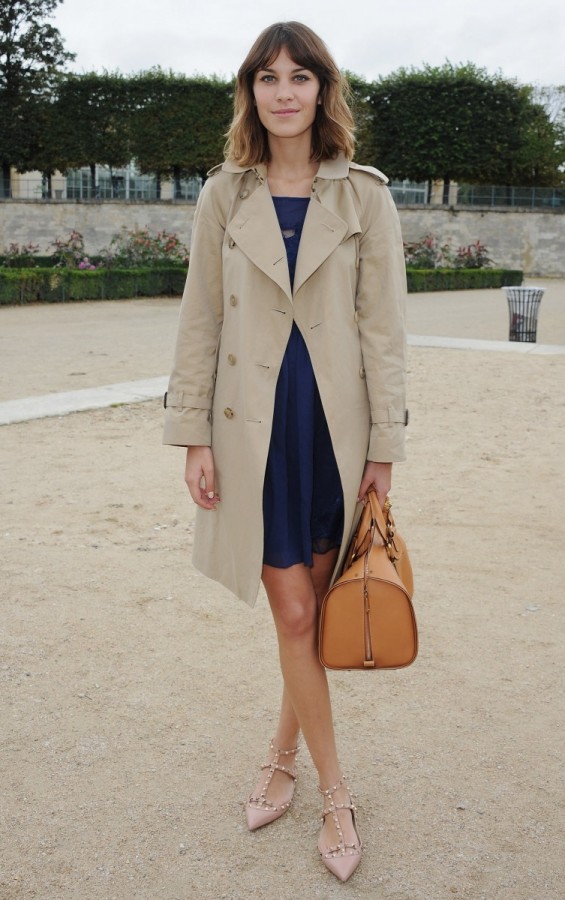 Stylish Alexa Chung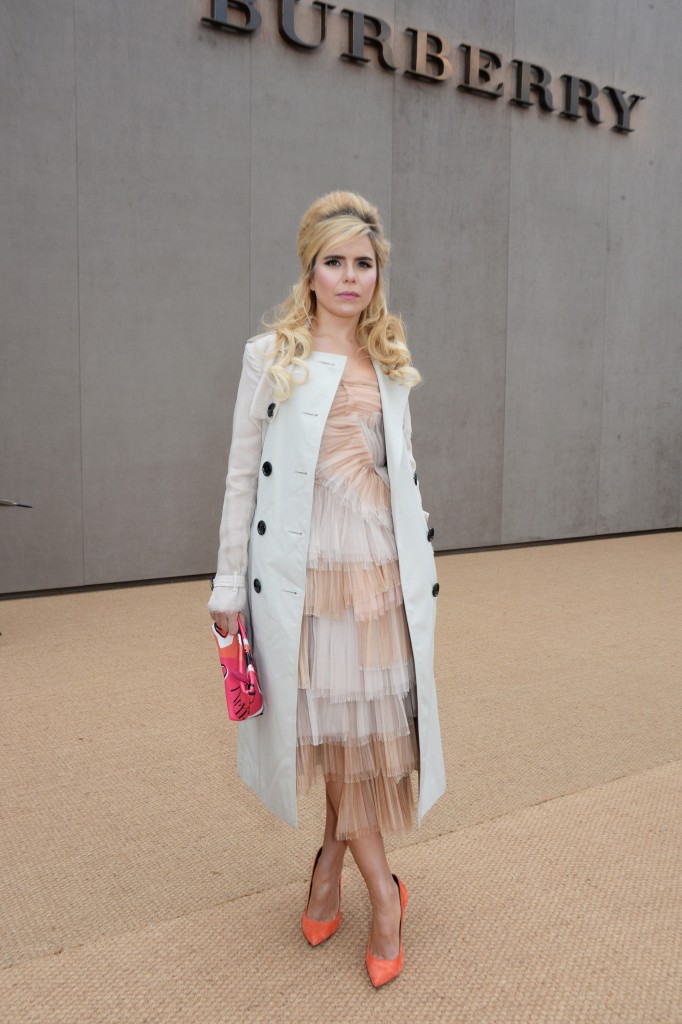 Paloma Faith wearing Burberry at the Burberry Womenswear Autumn-Winter 2015
That's WHAT WE ADORE
photocredits: PR
Recommended