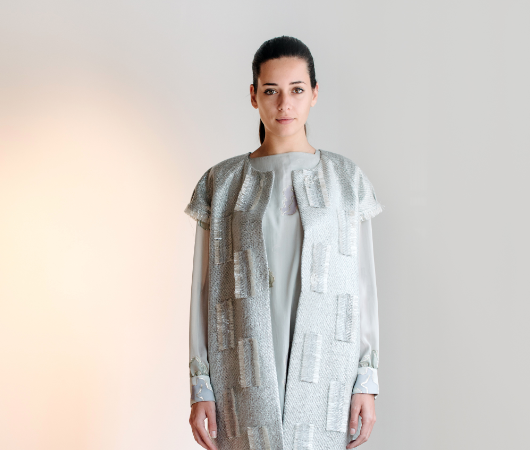 Amelia Toro SS16 at New York Fashion Week
During New York Fashion Week we had the chance to take a look at the new collection of Amelia Toro.
She presents her Spring Summer 2016 collection feeling nostalgic and playful while staying true to her feminine spirit.
Deep colors of red mixed with white accenting floral brocade giving the collection an element of grace and sophistication. A strong emphasis on innovative technical fabrics; Italian double-face gingham print mixed with Swiss bonded cotton, light weight tropical wool prince of wales all eluding to the English country side as a young school girl. French laminated floral prints subtly accent wide leg pants any self-assured woman would swoon over.
Touches of gold silk lame with hand embroidery finalize the collection with just the right touch of zest. Playful shapes always play a major role in the Amelia Toro Collection. Italian cotton poplin A-line blouses with feminine open shoulder detail, off the shoulder peasant style linen dresses and loose fitting tunics in digital printed linen. The collection wouldn't be completed without a nod to the school-boy uniform but with a slight twist making it oh so feminine as Amelia always makes sure to do. If one looks closely you will find delicate references of the Renaissance period, a cultural movement which is mainstay for Amelia's inspiration.
Adorable.
photocredits: IC Communication
Recommended