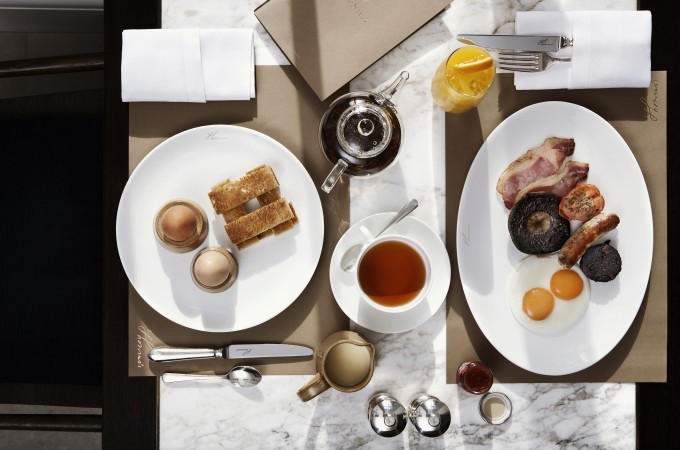 Breakfast at BURBERRY'S
London, 26 October 2015
There's a new Hotspot in London to have some "very british" breakfast!
Burberry has introduced a breakfast service at Thomas's, its all day café, which offers an entirely British menu.
The British Breakfast Menu at Thomas's
Located within its global 121 Regent Street flagship in London, the seasonal breakfast menu at Thomas's offers British classics including Barradale eggs and soldiers, Eastleach bacon baps, full cooked Thomas's Breakfast, Autumn fruit salad with Brown Cow yogurt and granola, Scotch buttermilk pancakes with rhubarb compote and a selection of freshly baked goods from the Aga including hot buttered crumpets.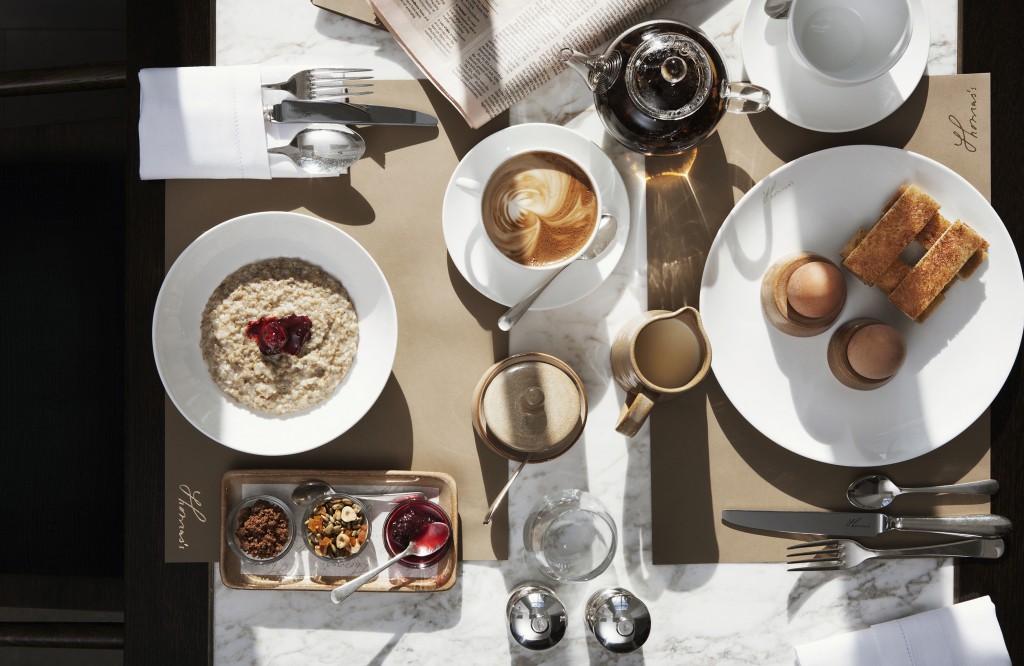 Extended opening hours
To accommodate the new breakfast menu, Thomas's opening hours have been extended, with the café now opening from 7AM on weekdays, 8AM on Saturdays and 11:30AM on Sundays.
Booking a table
Reservations can now be made for tables throughout the day at Thomas's via Burberry.com and Opentable.com.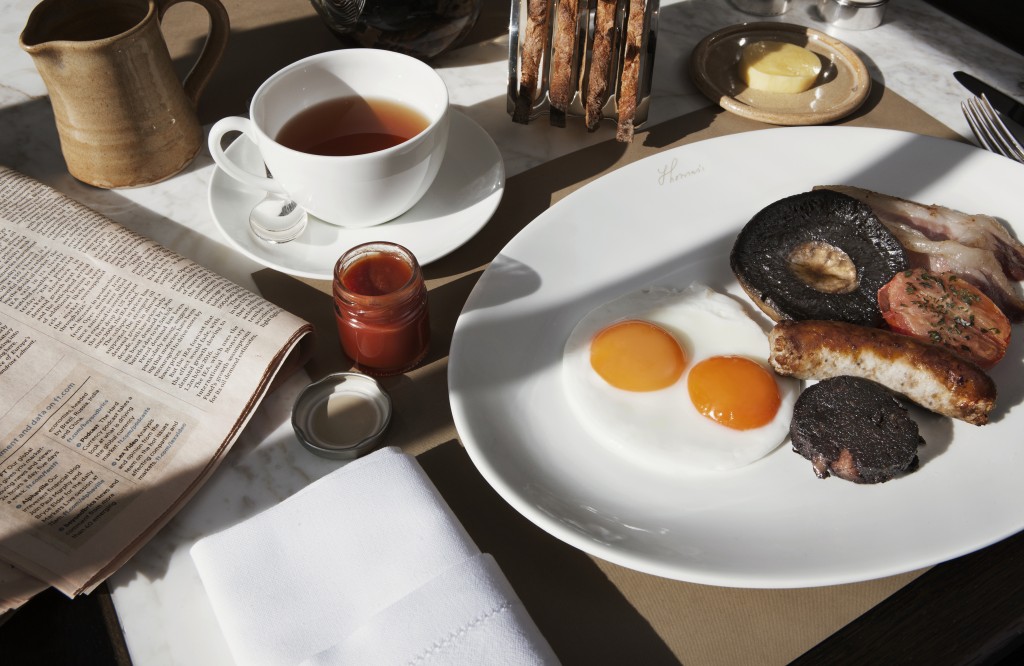 About Thomas's
Thomas's opened in June 2015, offering a menu of British classics from afternoon tea, to lobster and chips, seven days a week, using the finest seasonal produce from small farms and artisan suppliers from around the UK.
Thomas's shares the newly expanded space within Burberry's global flagship at 121 Regent Street in London, with an area dedicated to personalised experiences and gifting.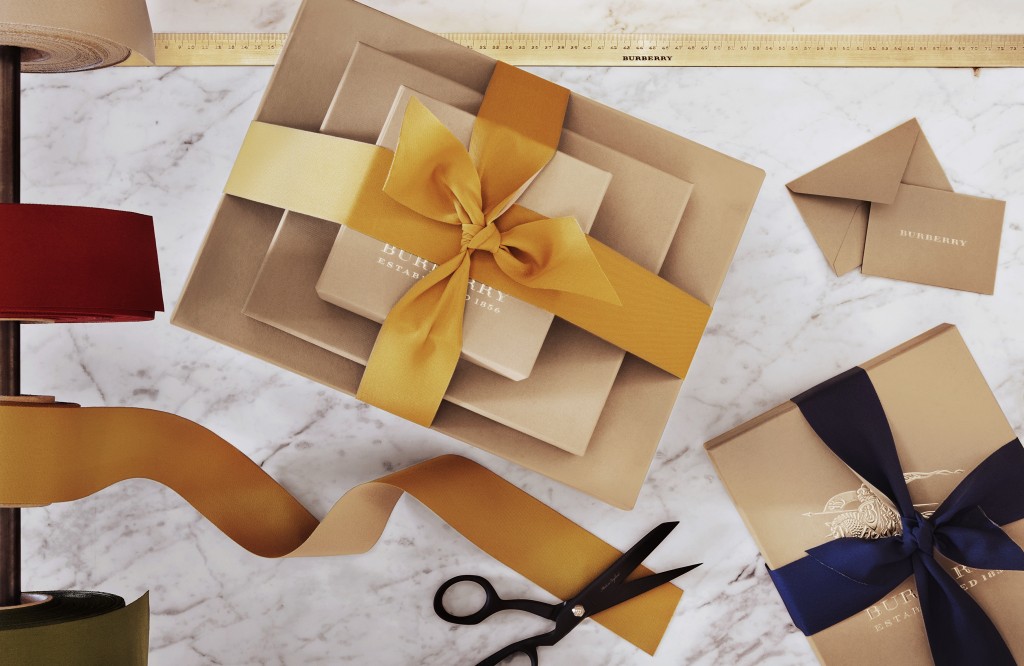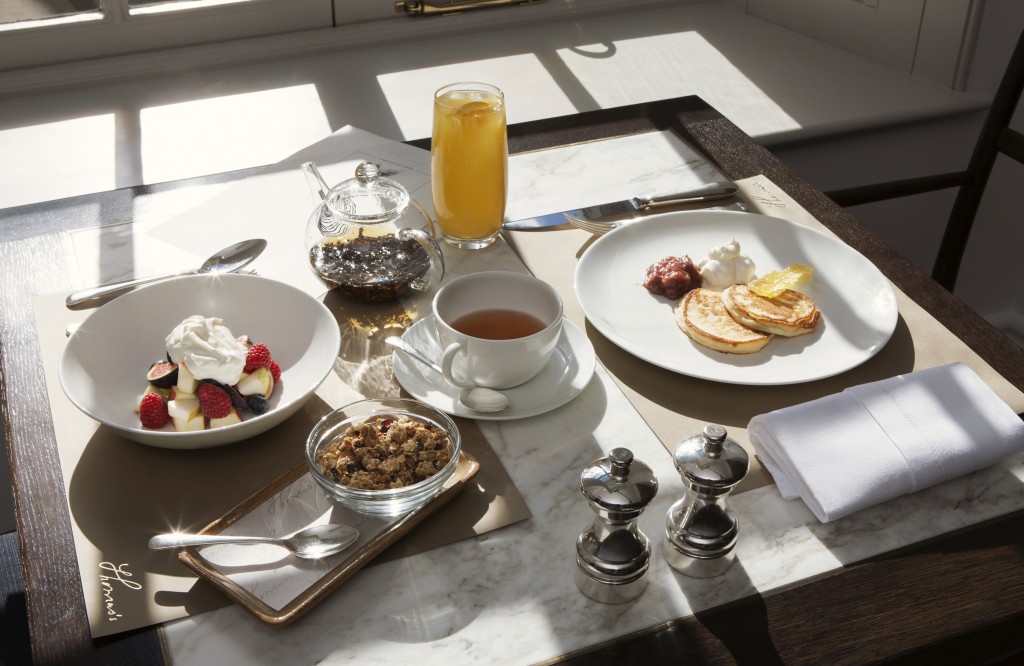 About the Menu
The Breakfast Menu Barradale Eggs
London Cure smoked salmon with scrambled eggs Boiled eggs and soldiers Eastleach bacon with poached or scrambled eggs Tamworth black pudding with fried eggs Crushed avocado with poached eggs
Thomas's Breakfast
Eastleach bacon, sausage, fried egg, grilled tomato, mushroom and Tamworth black pudding Eastleach bacon bap with mushroom ketchup
Fruits and cereal
Autumn fruit salad with Brown Cow yogurt and granola Pinhead oatmeal porridge with toasted seeds, damson and blackberry compote Perfectly prepared pink grapefruit Scotch buttermilk pancakes with honeycomb, Brown Cow yogurt and rhubarb compote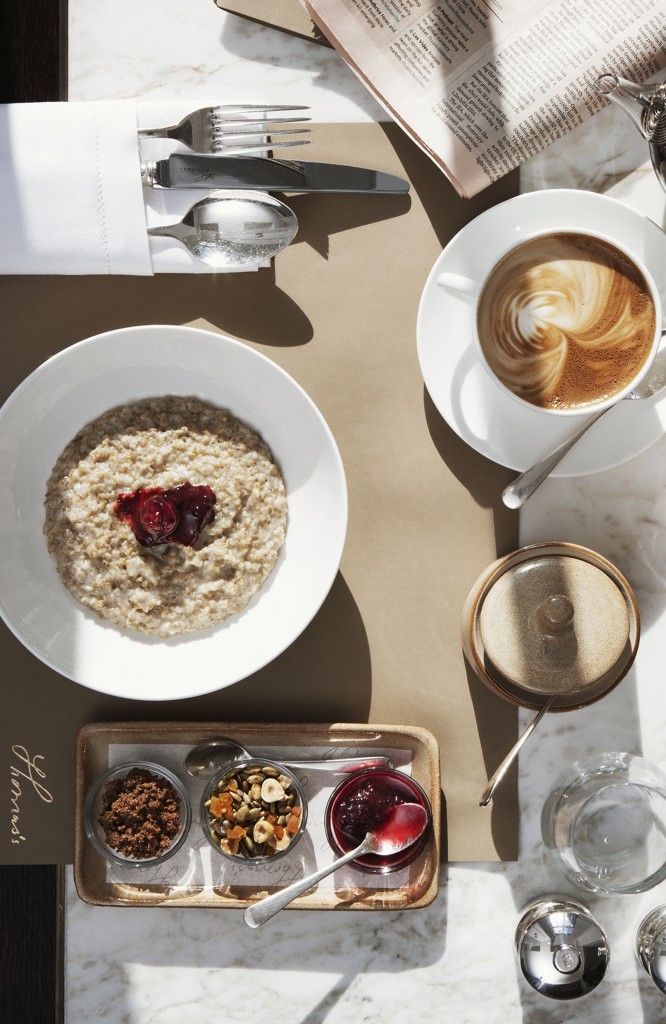 From the Aga
Toasted teacake Hot buttered crumpets Toasts; 100% Rye, Sourdough or Buttermilk All served with Netherend butter, Rosebud jams and Yorkshire honey or marmalade
Juices
Squeezed orange Pressed English apple Squeezed pink grapefruit Green juice
Monmouth coffee Lalani & Co. tea
All Day Menu
Monday – Friday 11am – 9pm
Saturday – 11am – 9pm
Sunday – 11:30am – 6pm
Reservations
Burberry.com
Opentable.com
thomass@burberry.com
Telephone: +44 (0)20 3159 1410
x
Happy Breakfast at Burberry's
Recommended