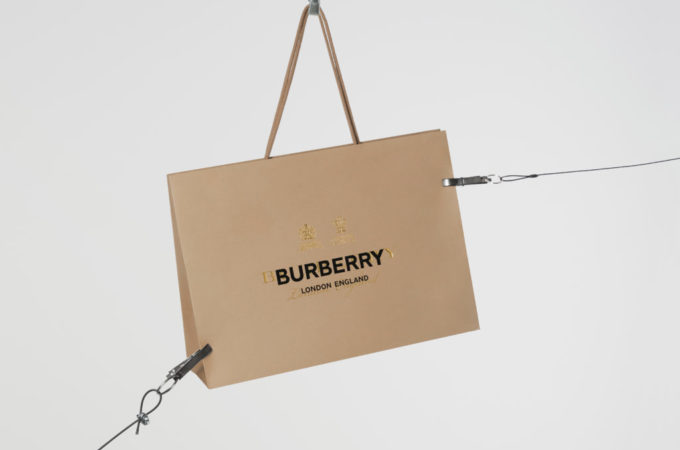 Burberry announces 24-hour product releases
LIMITED EDITION PIECES FROM RICCARDO TISCI'S FIRST BURBERRY COLLECTION TO BE MADE AVAILABLE THROUGH A SERIES OF 24-HOUR PRODUCT RELEASES.
DESIGNS SHOPPABLE EXCLUSIVELY ON INSTAGRAM AND WECHAT AND PHYSICALLY AT BURBERRY'S LONDON FLAGSHIP STORE.
Burberry today announced that pieces from its new Chief Creative Officer Riccardo Tisci's first collection for the fashion house will be available for 24 hours through a series of releases.
The limited-edition designs will be available exclusively via Burberry's Instagram and WeChat accounts from 5:30pm GMT on Monday 17 September, following Riccardo's Burberry runway debut in London. This will be the first time the brand has created a bespoke digital selling experience for their social channels. Burberry's London flagship store at 121 Regent Street, which is being entirely visually transformed, will also carry the 24-hour product releases.
121 Regent Street reimagined:
Opening Saturday 15 September, Burberry's London flagship store will be completely reimagined by Riccardo Tisci. In addition to the ephemeral, limited-edition product releases, the store will also be home to individually themed rooms which collectively celebrate the past and future of Burberry through product.
At the heart of the newly transformed space, will be 'Sisyphus Reclined', a three-floor scaffold immersive and interactive commissioned art installation by British artist Graham Hudson. The Installation will remain in store until the beginning of October.
About the Spring Summer 2019 show:
Riccardo Tisci will present his first collection for Burberry on the 17th of September 2018 at 5pm as part of London Fashion Week.
Last week, Burberry confirmed that it will no longer use real fur starting with Riccardo Tisci's debut runway collection for Burberry.
The Fashion house also announced that it will stop the practice of destroying unsaleable products, with immediate effect as part of its five-year responsibility agenda.
Recommended