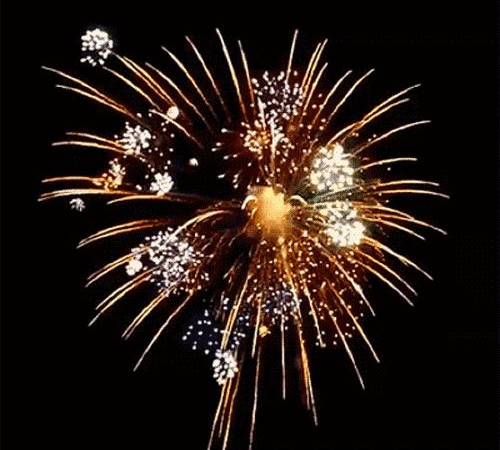 Create A New World in DECEMBER 2017 – by Claudia Vannini
DECEMBER 2017 by ClaudiaVannini
Get ready for an astral jolt. Starting at the 03rd, the Full Moon in Gemini brings problems to humans. Mercury continues to its retrograde movement until the 22nd and Neptune does not facilitate understanding. Some serious damage will occur due to poor communication. Subway, train and air traffic operators should redouble their attention. On December 9th, Mars moves on to Scorpio.
Excellent month for research, studying and a dive into the subtleties of a theme. The libido goes to the maximum and the romances catch fire. On December 18th, the Moon enters Sagittarius and begins its New phase. The energy is total to start an offshore project, study a foreign language or pack and travel. In your own country, you can create a new world. There are no limits to your dreams this week. And we have reached the peak of the year! Saturn arrives at it's home, Capricorn, in the first hour of December 20th. Let's go back in time? Try to remember the period between February 1988 and February 1991. Saturn was in Capricorn at this stage.
Where were you? What did you do back then? I remember being on the eve of my wedding. It is the profile of Saturn in Capricorn. We make serious decisions and have solid foundations for the future. The phase of dismantling the structures is over. Now, the Planet departs for the construction of structures in the new model. What was stale is gone. Governments, politicians, business groups, religions, codes, conduct, and a lot of change have taken place in our intimate lives. Now the terrain is ready. Clean, prepared for your new endeavor.
On December 25th, Christmas, this serious tone will be present. Venus, Sun, Pluto and Saturn will be in Capricorn and will bear responsibility and commitment to our existence on Earth. I wish you, who have followed the forecasts throughout the year, health and success. We were together in one of the most troubled phases of Humanity. We survived! We will be together in 2018, predicting and connected to each Soul that wishes to evolve on this Day.
Gratitude. ClaudiaVannini
ARIES
Saturn activates your professional life. Greater responsibility for work. Time to take on a new job or become the boss of yourself. December promises to build up work. Get ready! The finances have a great time. Venus collaborates with your pocket and some extra money can come by bonus. Enjoy the stage and establish high standards in the professional sector. Organize your year end by anticipating tasks at work. Stable home.
Health: good but in need of rest
Love: stable
TAURUS
Saturn pressed your personal power for many months. Now it is the phase of releasing stagnant energies and regaining control of your life. The theme now is perfection. Saturn wants you to study something or create links with other cultures. If you want to travel, program well and count on the support of this great Planet. Professional life is active and Mars moves money. It is a happy and active month. Enjoy this moment to spiritualize yourself and seek Wisdom.
Health: good
Love: stable with increased libido
GEMINI
Liberation in relationships and partnerships for you. Saturn now guides your personal power. Open space to expand your territory. It is the cleansing phase of what no longer serves. Time to detoxify life. Remove the excesses, renew work, friendships and romance. Be reborn in yourself. Phase of increase libido and search for intimacy. Minor financial concern and opportunity to take control at work. With an emphasis on personal power, control is yours.
Health: good
Love: excellent
CANCER
Freedom from some everyday habits. Saturn stops pressing your routine and you feel free to organize your life. Now, Saturn pressures relationships and societies. You will require people to be more committed to your life and your goals. It will eliminate the pranksters and seek partnerships with guarantees. Work in groups and conserve your vital energy. Better results come when you divide the tasks and accept people's help.
Health: unstable
Love: stable
LEO
Moment of freedom for creativity and fun. A month full of anticipated celebrations. Saturn now goes on to organize your routine and habits. Your vocation will be revised. Changes will occur at work and in the way you take care of your health. It's time to start a diet or give up an addiction. Finances go through a slow time and the money comes late. Plan for the end of the year, knowing that having fun depends on the imagination.
Health: good
Love: excellent
VIRGO
Improvements in the home and family relationships. Saturn abandons this theme and moves toward your creativity. Your level of demand increases when it comes to inventing something new. Only structured ideas come into your life in the coming months. The race passes through a neutral phase. Things stay as they are. Retrograde mercury hinders the advancement of business and there is much to be done. It is best to manage the situation and rely on outside help.
Health: fragile
Love: stable
LIBRA
Release of communication. You express yourself as you used to. Now Saturn goes to the Home. Your family will be the theme of the coming months. The responsibilities at home increase and the ideal is to take control of the situation. December is a thriving month, and Jupiter moves to receive an unexpected bonus. Make good use of that money. Begin to select what is important to your life. Get ready to make decisions about work and family.
Health: good
Love: Excellent with increased libido
SCORPIO
You get rid of Saturn's pressure on your finances. A relief! Now you can make money more easily and manage your financial life well. Your communication is the topic in focus. Seriousness and commitment are the resources to balance the way you talk to the world. Excellent earnings between 01st and 25th. Mars collaborates for a new job or the formation of a business group. Seize the moment and expand your team. Build a team!
Health: excellent
Love: excellent
SAGITTARIUS
The exit of Saturn from your sign is a joy. You feel free and reconnect with your source. The mood returns and your personality takes over. Saturn organizes your financial life in the coming months. This means clarity in the way you manage your budget. There is less compulsion for purchases and expenses. You stay focused on earning more and managing well. Prosperity at the end of the month and opportunities for work shifts with radiant energy.
Health: excellent
Love: stagnant by Mercury retrograde
CAPRICORN
Saturn enters your sign. This event is positive for your career and organization of the themes that involve your presence. The rigidity imposed by Saturn can make it rough with people. It's time to balance tenacity with Wisdom. If you can take advantage of the solid base that Saturn offers, it will start a prosperous cycle with guarantees for 2 years. Avoid isolation and get ready for leadership and accountability positions. The money is late this month.
Health: stable
Love: stable
AQUARIUS
Prosperity for you! Saturn shifts position and relieves your financial life. After 2 stagnant years, you return to generate wealth. It's a great relief. The theme from now on is to organize the present life with the memories of the past. Harmonize who you were and who you are. This balance will bring peace and will be a journey of great change. Mars calls for energy in December. You have to fight for your space at work and strategically plan your action.
Health: good
Love: excellent
PISCES
You can walk in your professional life without the pressures of Saturn. This can happen through the change of workplace or the release of a stagnant boss. Students are also freed from rigid teachers. Moment of great professional development and entry of money. Pay attention to foreign companies and get ready to work as a group. New friends arrive and you form the group you will follow for many months.
Health: excellent
Love: stagnant by Mercury retrograde
Recommended