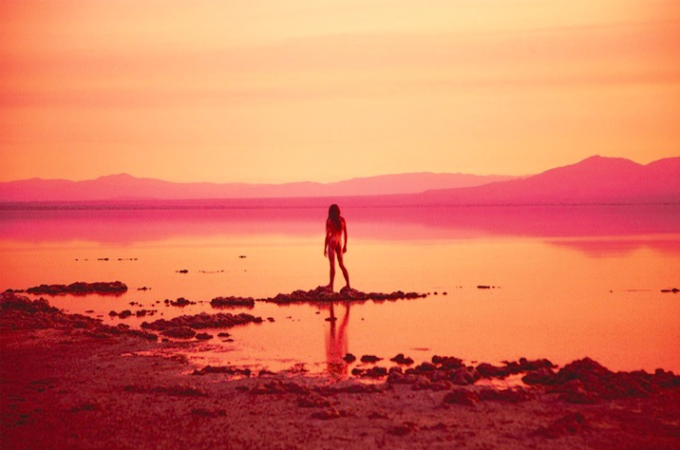 Daydream
Daydreaming gets a pretty bad rap. It's often equated with laziness, lack of concentration and we tend to write those with wandering minds off as being absent-minded people who simply cannot get their heads out of the clouds.
Oh well,
I am one of those people. I often seem to disappear into this world of dreams and forget everything that is going on around me.
it's OK
For me it is a way to "dip into" your inner stream of conciseness.  I think no matter where your mind wanders, a wandering mind often goes somewhere it is worth going.  My wandering mind is a happy mind.
Selected artworks "DAYDREAM"  for this summer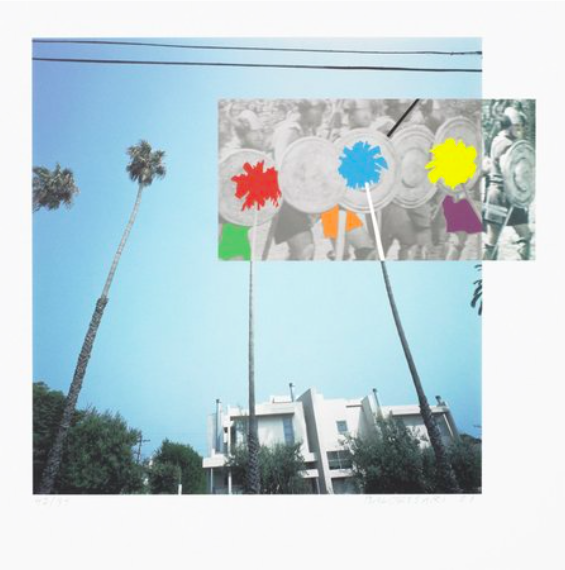 The Overlap Series: Palmtrees and Building (with Vikings) ( John Baldessari, 2010)
A godfather of conceptual art, John Baldessari burned all of his paintings in 1970 was reborn a very different artist. His influence cannot be overstated—throughout the West Coast, and around the world. Joseph Kosuth called him "Papa," acknowledging his pioneering place in the history of conceptual art.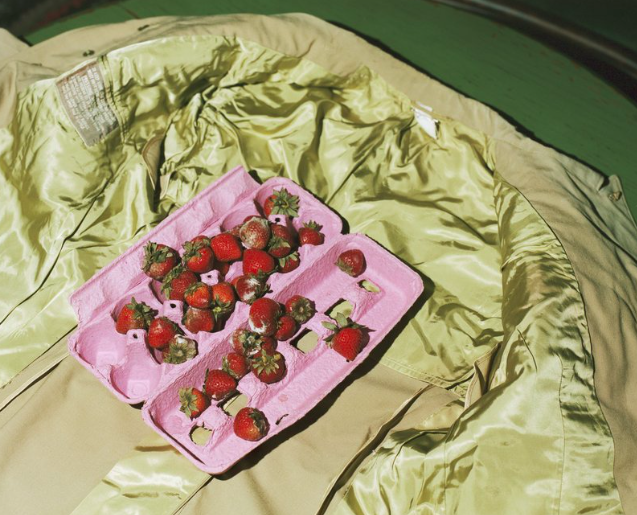 Old Fruit (Ryan Hancock,2010) Photography
Ryan Hancock is a photographer based out of Brooklyn, New York who captures esoteric connections in an abstract and metaphysical sense with uncommon aesthetics in random places.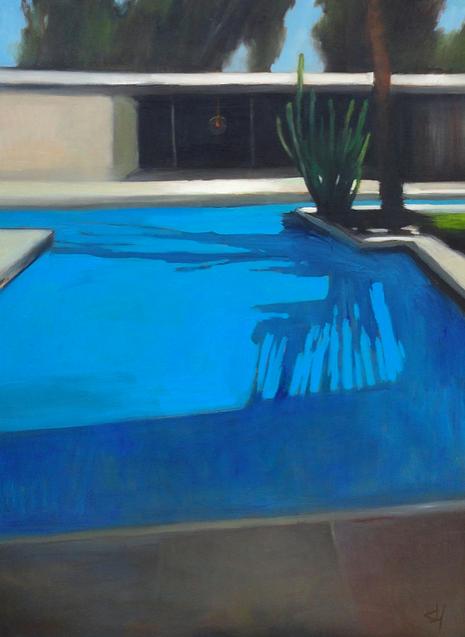 Modern House Pool (Scott Yeskel, 2015)
Scott Yeskel's work speaks to those who identify with the California lifestyle – often romantic but sometimes plagued with fustration. His love/hate relationship with Los Angeles' freeways, boxy apartments and urban sprawl feed Yeskel's desire to paint his environment as he sees – a jumble of mixed emotions.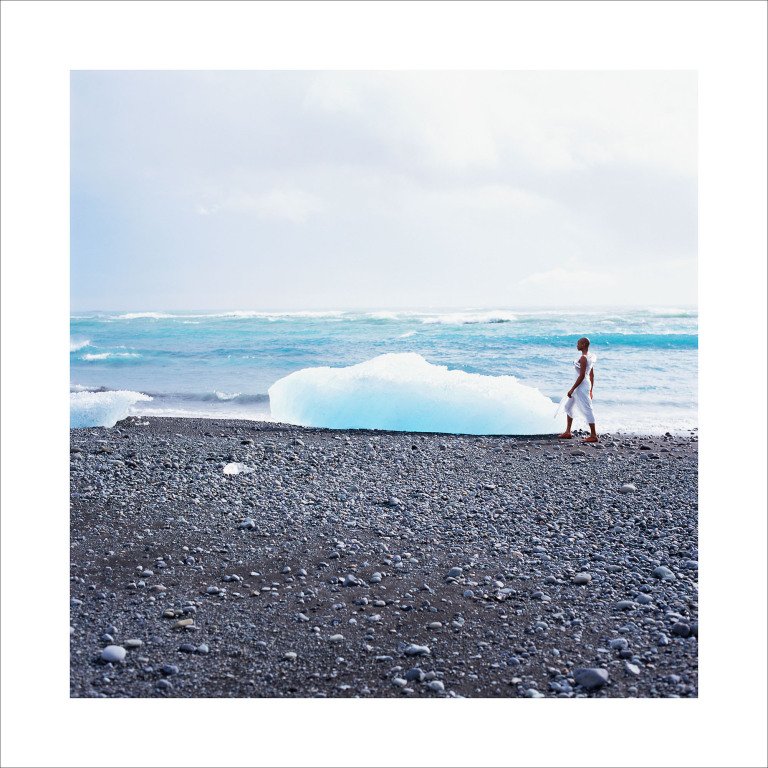 Untitled (Isaac Julien,2015)
Isaac Julien emerged in the 1980s as a filmmaker, and is now a film and video installation artist of international renown. His early works such as Looking for Langston (1989), a documentary about the Harlem Renaissance poet Langston Hughes, revolve around the formation of black and gay identity.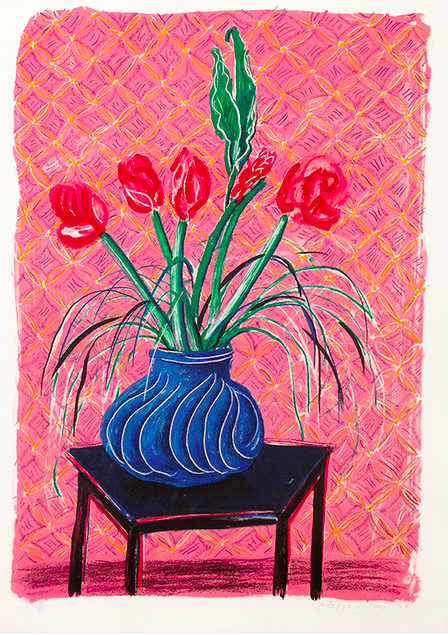 Amaryllis in Vase (David Hockney, 1984)
A pioneer of the British Pop Art movement in the early 1960s alongside Richard Hamilton, David Hockney gained recognition for his semi-abstract paintings on the theme of homosexual love before it was decriminalized in England in 1967. In We Two Boys Clinging Together (1961), red-painted couples embrace one other while floating amidst fragments from a Walt Whitman poem.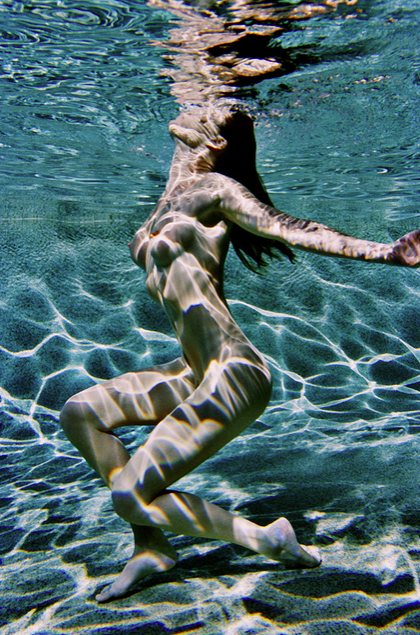 Carre Otis Naked Swim, (Antoine Verglas)
Antoine Verglas (born in Paris, 1962) is a New York City based photographer who obtained popular acclaim for his uninhibited documentary-style fashion photographs of 1990s supermodels such as Claudia Schiffer and Stephanie Seymour.

Taking it slow, (JOSHUA JENSEN-NAGLE)
When you first look at a photograph by Joshua Jensen-Nagle, it can be hard to tell just what you're seeing. He uses a wide range of devices and techniques — pinhole cameras, vintage film, paint splatters — to create gauzy, nostalgic images of European capitals, ornate museums and crowded beaches. It is  an ultimate day dream with his artwork.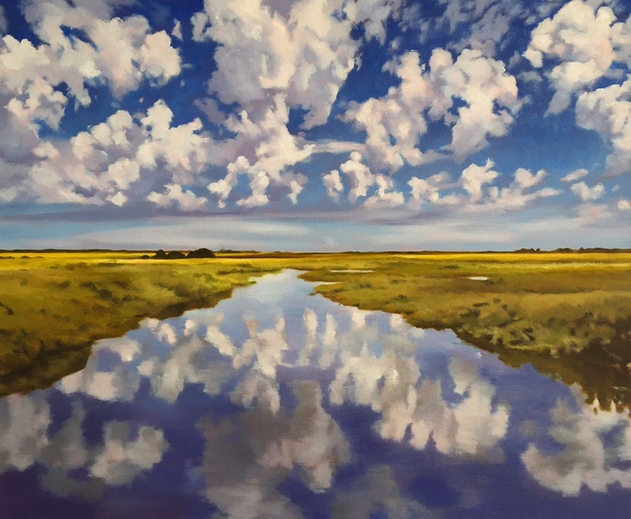 Marsh and Suspended Sky, (April Gornik,2015)
April Gornik  is an American artist who paints American landscapes.Her realist yet dreamlike paintings and drawings embody oppositions and speak to America's historically conflicted relationship with nature.
If you are interest in some of these artworks, contact me via
sasha@whatweadore.com
Instgram@lousash  and @theartsentinel
x
Sasha
Recommended