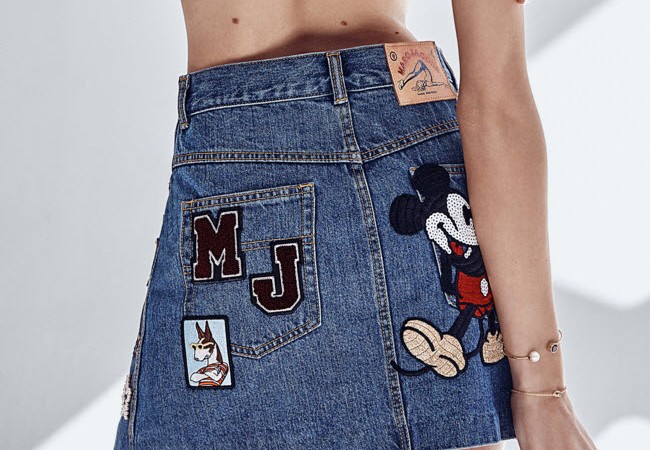 Editorial 'Denim Affairs' by DSQ206.COM
BERLIN
When it comes to shopping in Berlin, the Departmentstore Quartier 206 in Mitte ist one of the most beautiful places to go and get lost. What is the 'Collette' in Paris, is the DSQ206 in Berlin, which doesn't offer its customers mere fashion, but a complete lifestyle in 2,500 square meters of retail space.
"The international concept can be seen as a dialogue of styles – a communication between the most varied of cultures. We're constantly searching for exclusive lifestyle products which are often not available or rarely found in Germany. You can find things at Departmentstore Quartier 206 that previously required a trip to Paris, Milan, Hong Kong or London. That too is luxury", the founder Anne Maria Jagdfeld sais.
With her interior design company "jagdfeld design", she created an elegant and cosmopolitan world of shopping featuring international designer fashion, couture, leading avant-garde designers, it-labels and young contemporary fashion, accessories, cosmetics, jewelry, books, art, flowers and interior design.
We adore their latest Editorial Shoot 'Denim Affairs' with former Germany's Next Topmodel candidate Mandy Bork, shot by Anny CK.
The styling is very 'Parisienne' and a natural trend that never leaves. Jeans + a (striped) top or a blouse = voilà, you are dressed like a French and ready for summer… For this season we love everthing with patches, especially the Marc Jacobs skirt with Mickey Mouse.
Mandy is wearing Calvin Klein Collection, Aquazzura, Citizens of Humanity, Victoria Victoria Beckham, The White Briefs, Sophie by Sophie, Paige, Lareida and Marc Jacobs.
You can shop all items directly at the Departmentstore Quartier 206 in Berlin or at the adorable online shop – www.dsq206.com
Main credits: @DSQ206, #DSQ206, www.dsq206.com

Model: Mandy Bork @mandybork

Photographer: Anny CK @annyck
Production & Styling Director: Louisa Radke @lallure_loulou 
Production Assistant: Jana Malderle @janatoldme
Hair & Makeup: Anne Timper @annetimper 
If you are not in Berlin, visit the online shop: www.dsq206.com
Psst…
Our Tip – The Holiday Shop
(shop items for your next summer holiday destination, it has never been so easy)!
Recommended