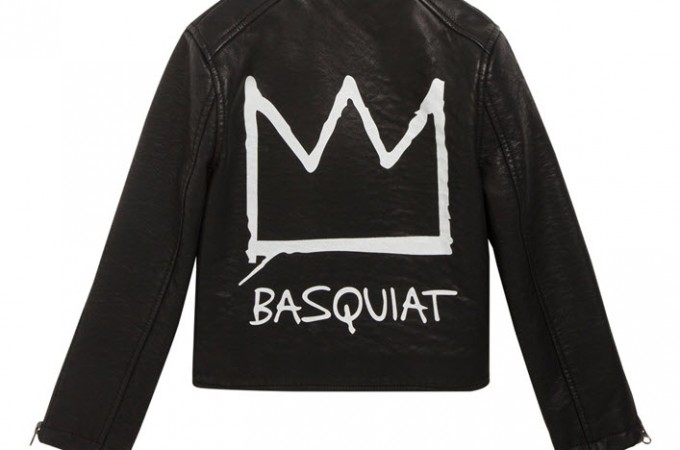 ELEVEN PARIS X BASQUIAT
We just saw some art works of BASQUIAT at the MoMA in New York and now we can shop them at ELEVEN PARIS!
How cool is that?
Jean-Michel Basquiat grew up in Brooklyn, where he was born in the 60s. Early age, he imposed itself in the culture known  as "underground", the one of rebellion, anti-conformism and against culture. He started as a graffiti artist alongside his friend Al Diaz,  before previewing his  in paintings and drawings. Their messages were signed SAMO («SAMe Old shit») and sprawled on the walls in the Lower East Side near Manhattan galleries.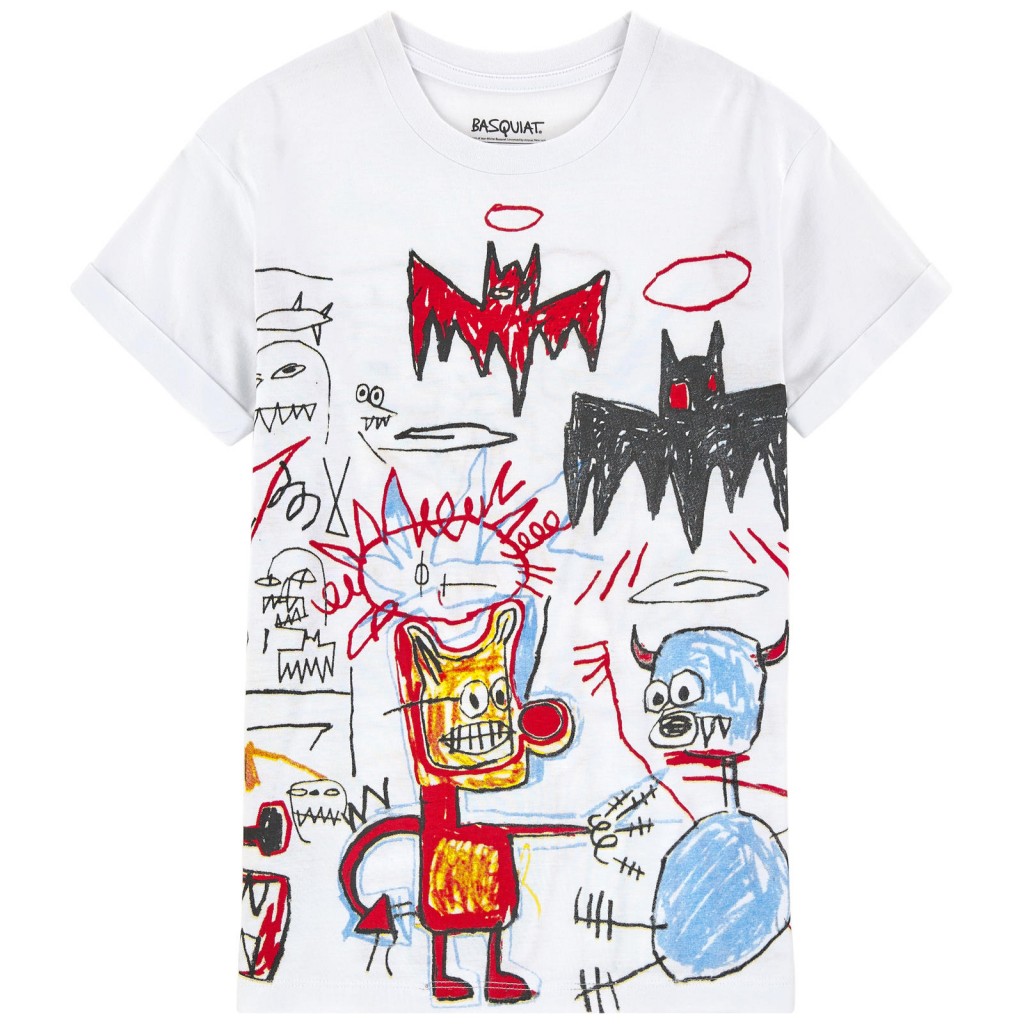 For its Spring – Winter 2016 line, ELEVEN PARIS has licensed the contemporary artist Jean- Michel Basquiat for a collection of everyday casual and trendy pieces. Known for his very progressive art and graffiti, and his friendship with his mentor Andy Warhol, the artist became famous in the 1980s with its high color graffiti , and especially his drawings often taken in tribute crowns.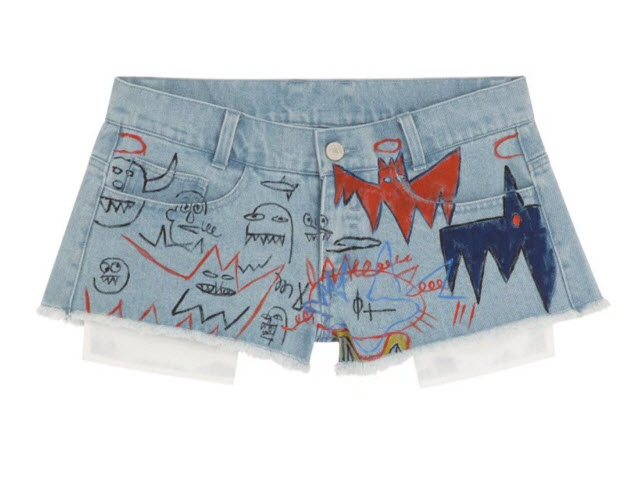 Jean-Michel Basquiat will get himself a bit more known in the 80s, when he will be part of TV shows and exposed near other artists at the Times Square Show. In Artforum magazine, the famous art critic René Ricard publishes an article entitled "Radiant Child". That will help him launching his international career. During these years, he will rub shoulders with other artists such as Keith Haring and Barbara Kruger,  but the most significant will probably be the one with Andy Warhol, for whom he will bind a very strong friendship until the end of its days in 1988. In this collection Eleven Paris have placed the signature of Basquiat printed on t- shirts , hoodies and jackets and jean shorts with a leather jacket centerpiece. The collection  will be available for men, women and children.
WE ADORE this collaboration!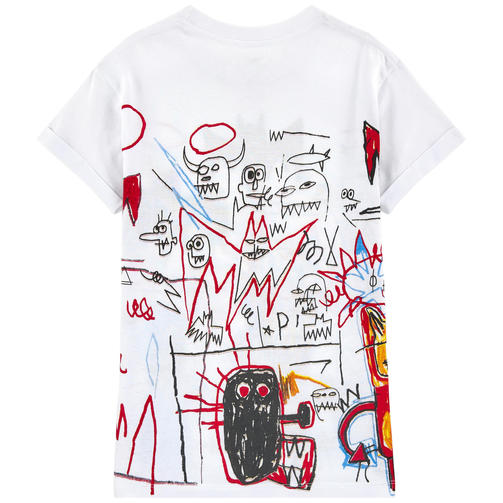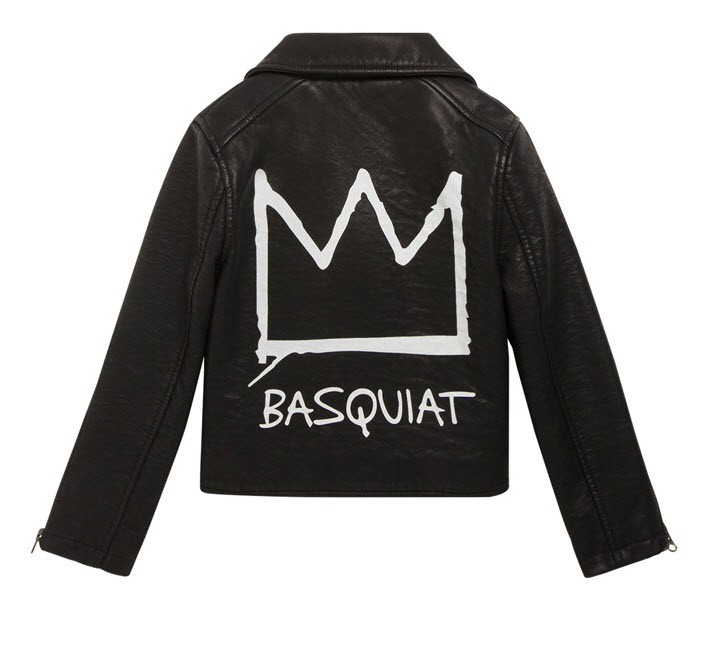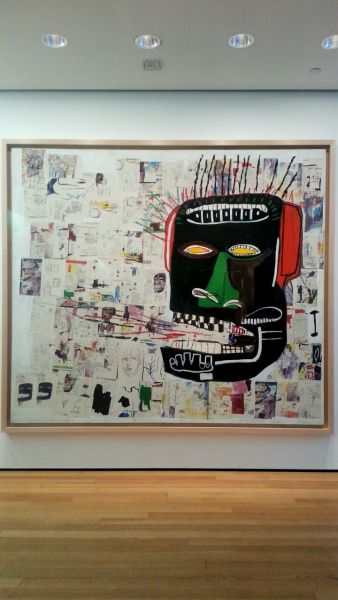 Basquiat at the MoMA in New York
Recommended