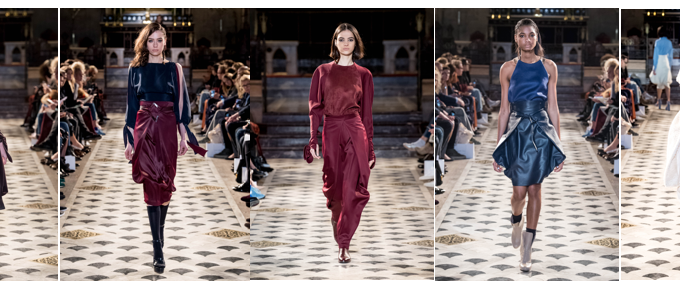 Enchanted by the Fall/Winter 2017 collection of NOBI TALAI
In an ongoing style journey that traverses east and west, Tehran-born and Berlin-based designer Nobieh Talaei continues to cross borders for fall/winter 2017/18. In more than one sense.
The NT.04 collection by Nobi Talai takes a more clearly dimensional turn for next season, the geometric fantasies of Bauhaus artist Oskar Schlemmer's Triadic Ballet or the cubist forms of French painter Fernand Léger's early works sparking a dialogue between two and three dimensions and flat and rounded cuts. Or consider the sharp angles of Russian constructivism meeting the swayed sculptural lines of an Isamu Noguchi table.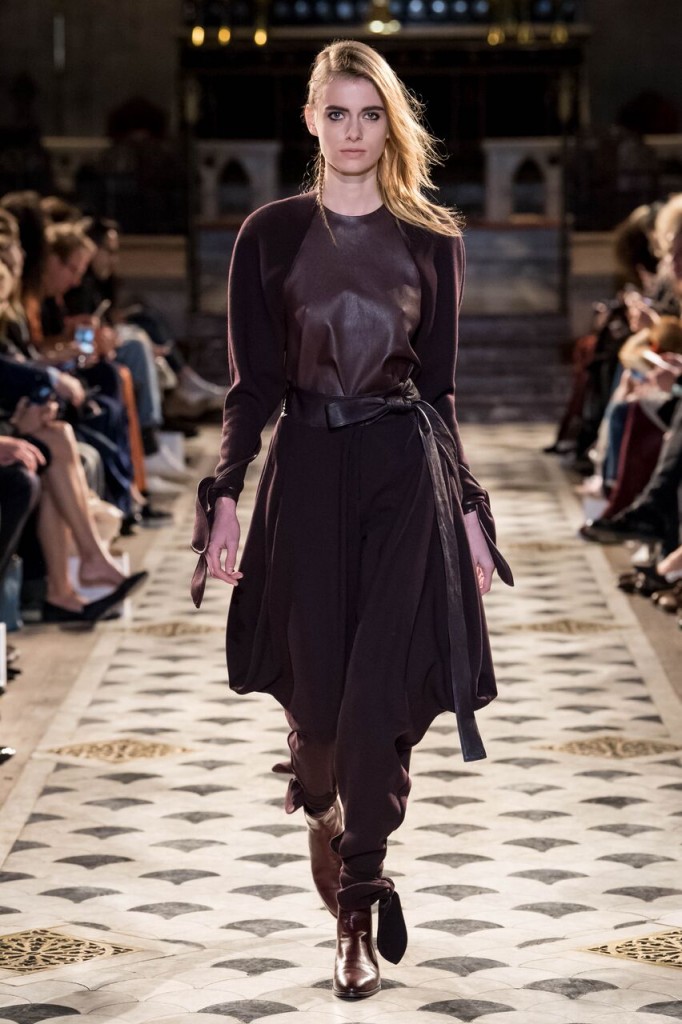 However, do not expect direct art-to-fashion correlations, but rather a further refinement of the label's seemingly effortless style. Fall's references find their expression in gentle balloon and curved cap sleeves, bowed skirts, blouses and shirt dresses that wrap, tie or drape in a circular sweep, while slits, pleats, and triangular folds provide a linear thrust.
Signature details like sash ties at wrists, waist, ankles, neck – and sometimes even at the shoulder – continue to allow the wearer to form her silhouette at will, as do fold-down cummerbund waistbands. This season, reversible silk blouses and shirt dresses and double-face jackets provide further wardrobe versatility and pleats create subtle movement. Fabrics, including silk organza and georgette, the finest double-face wools or cuddly Steiff plush, and winter cotton combine and layer in a lively contrast of sheer and dense or warm-handled and crisp textures.
Leather too plays a special role, appearing as piping to quietly accentuate, as well as belts, suspenders, fall's pivotal apron skirt in metallic or black, and a striking full length dress in white plongee leather. NT.04 also takes last season's horn accents one step further, the designer working the natural material in all its colorations into a new accessories range of graphically abstract earrings, necklaces and bracelets.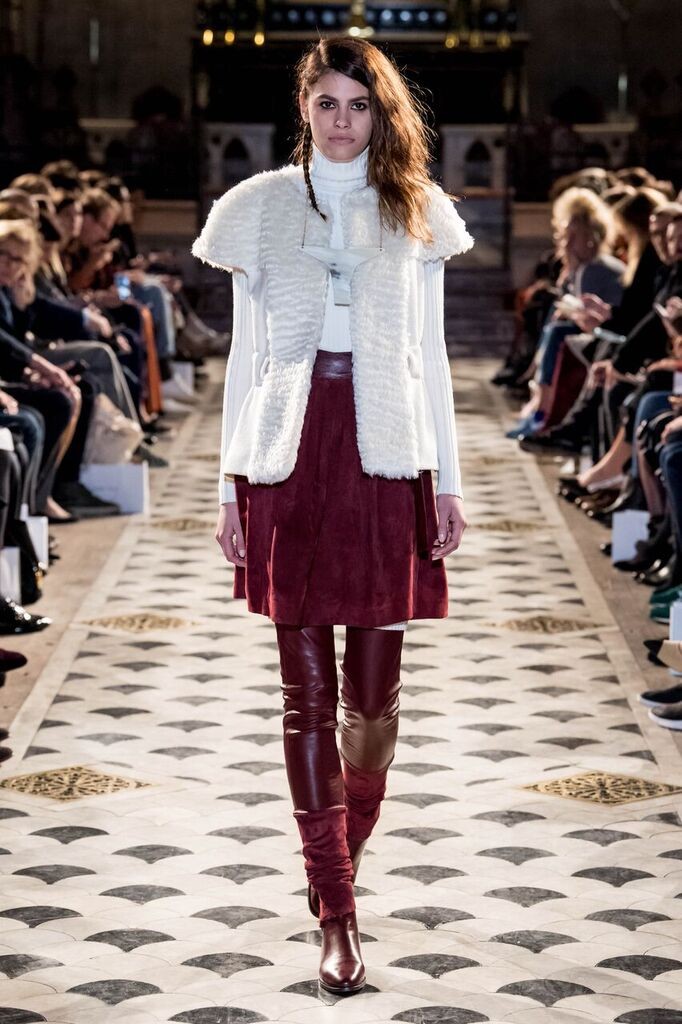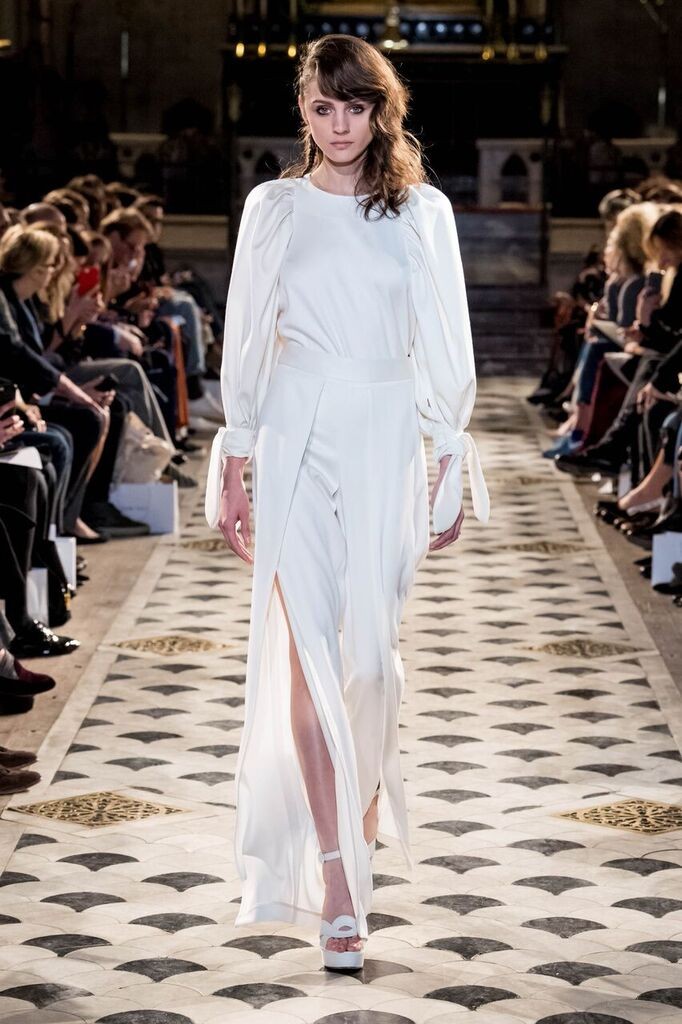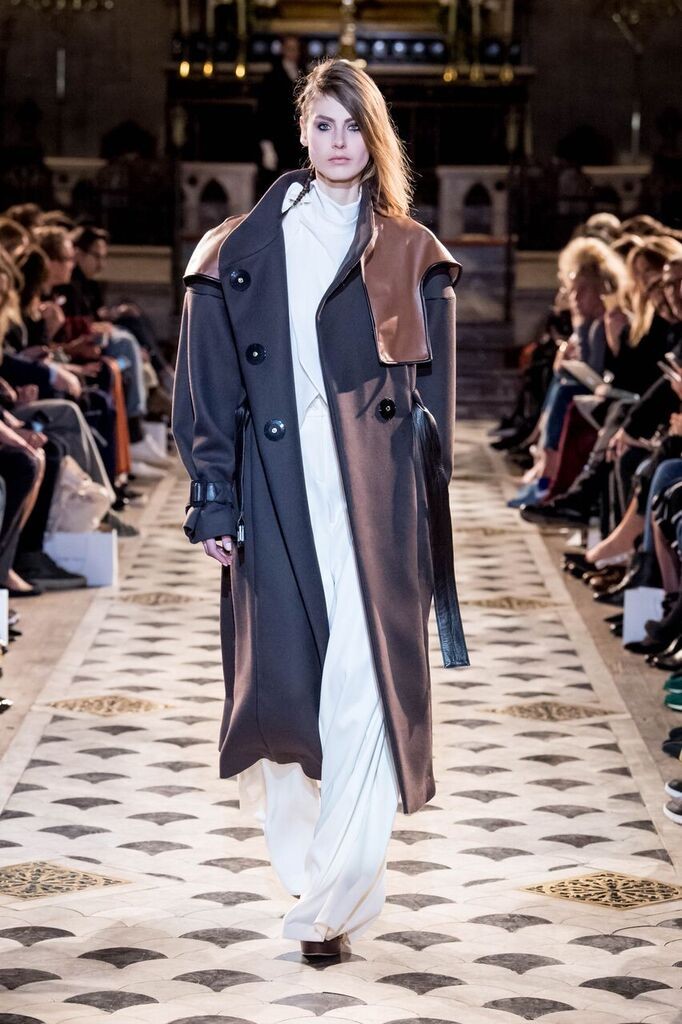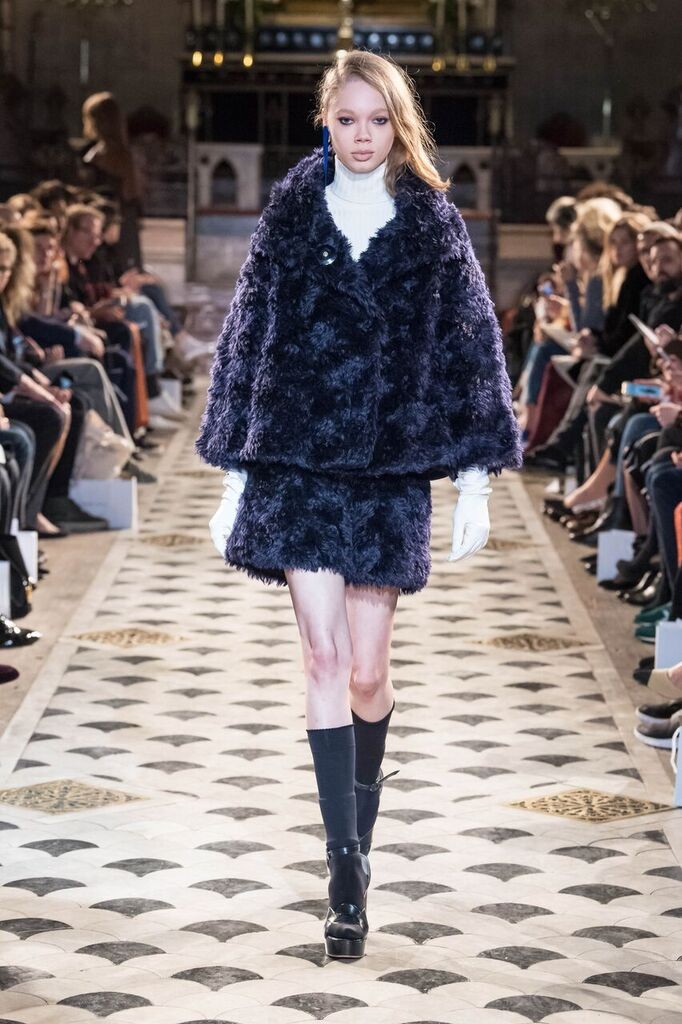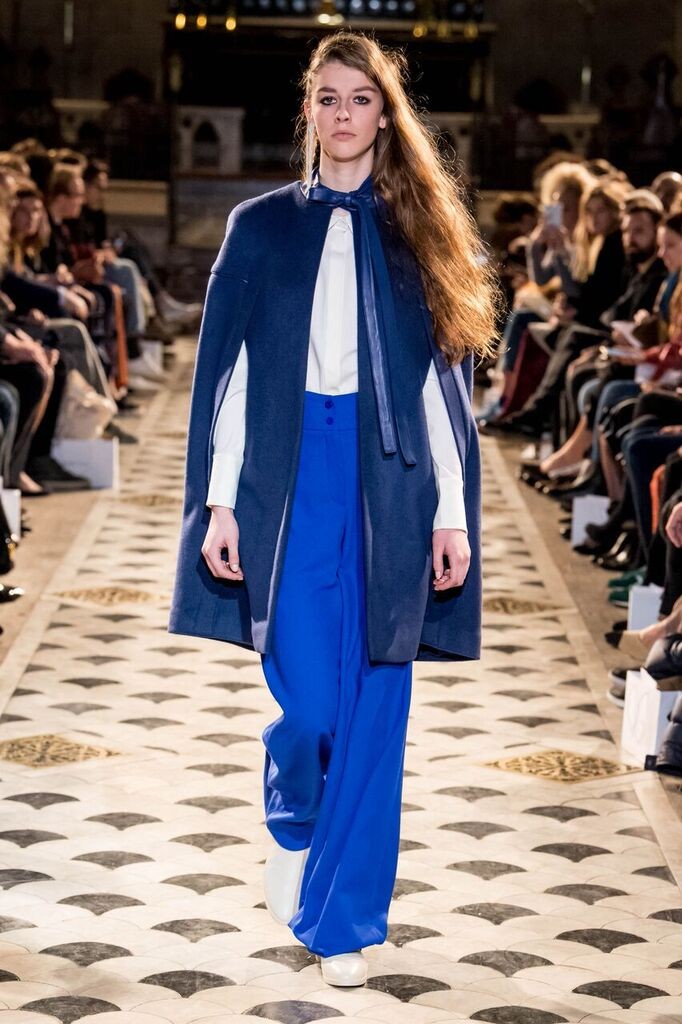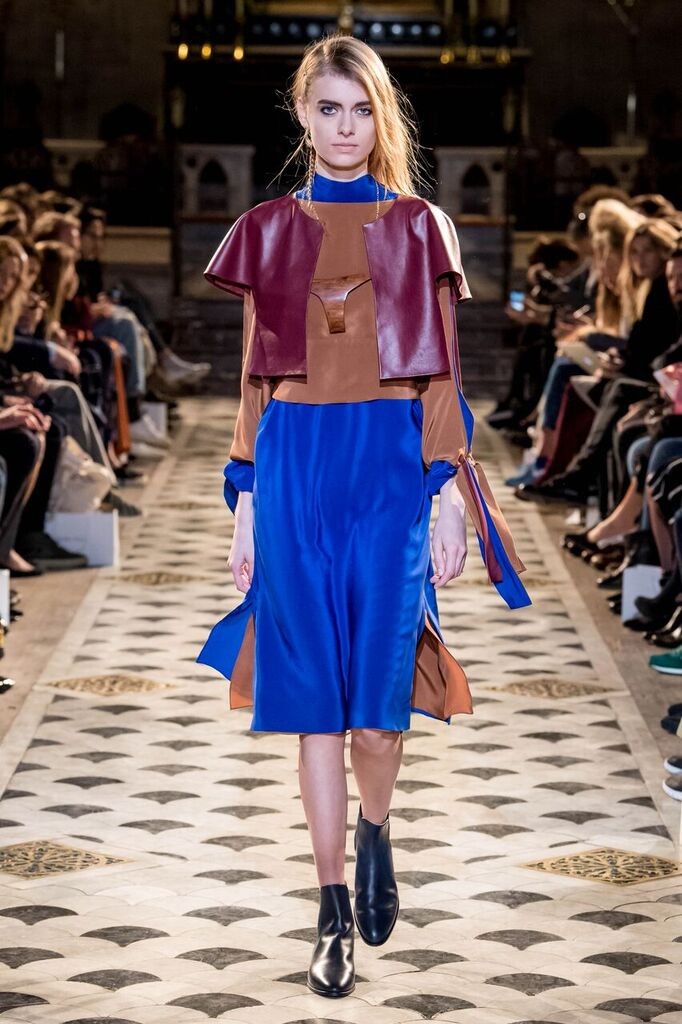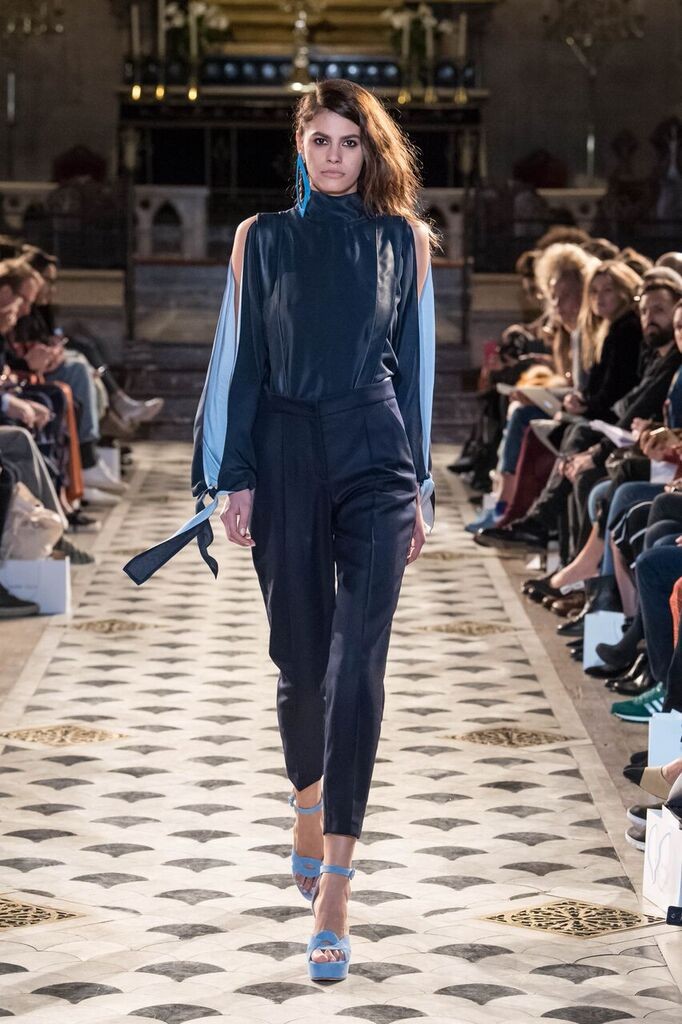 NT.04 has been presented during Paris Fashion Week in the city's beautiful American Cathedral on Avenue George V. For a designer whose personal and professional paths have crossed cultures and continents, and whose collection addresses women of all nationalities and orientations, what better venue to embrace and celebrate Nobi Talai's diversity and creativity.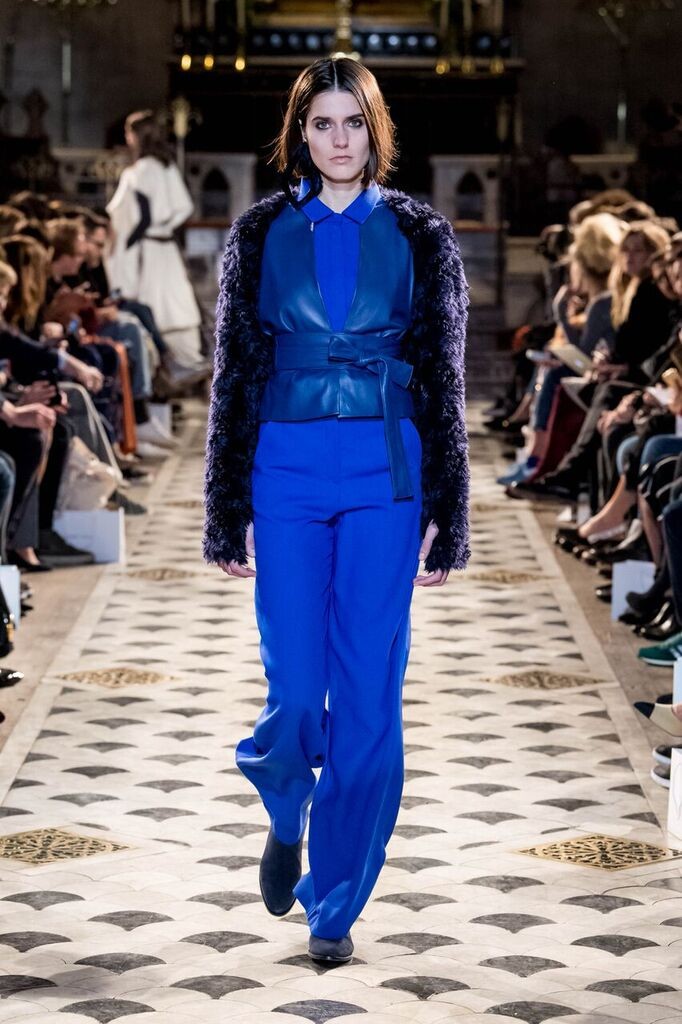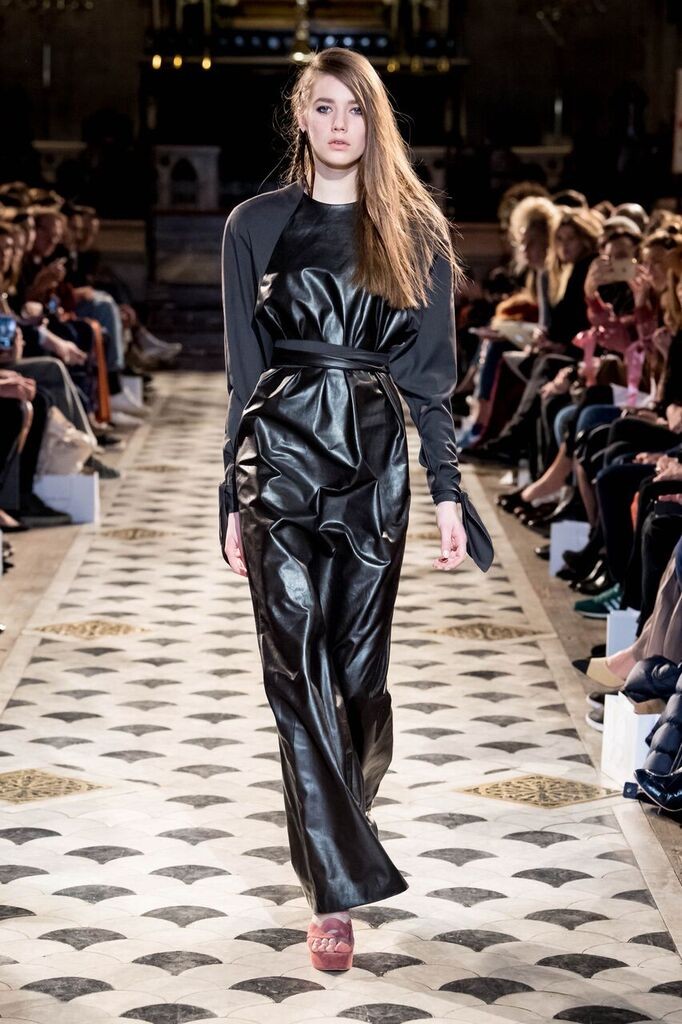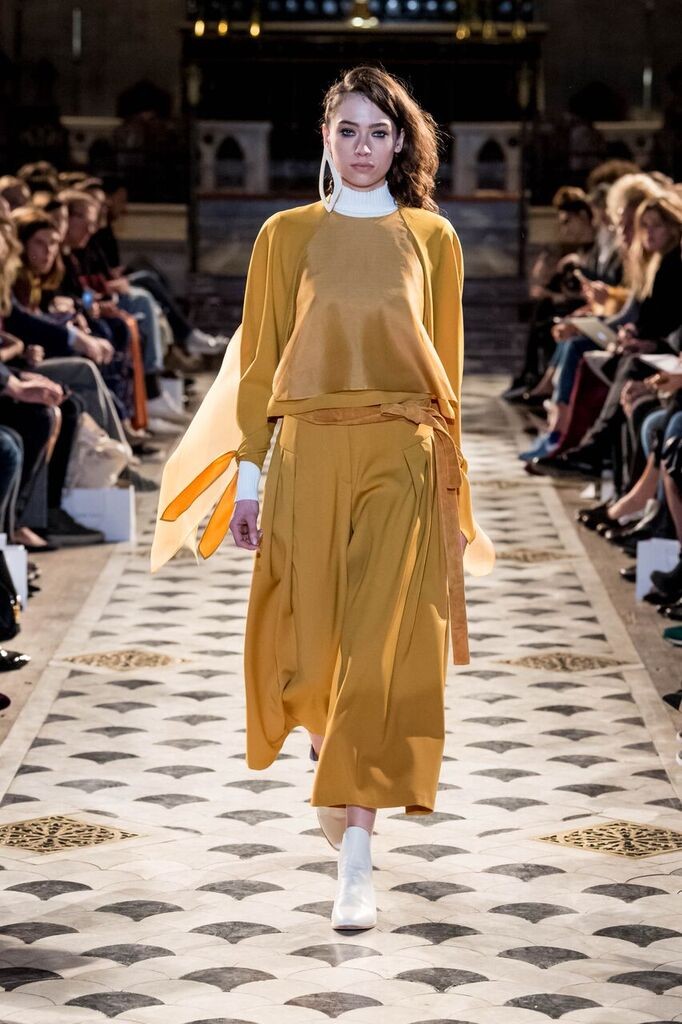 Recommended