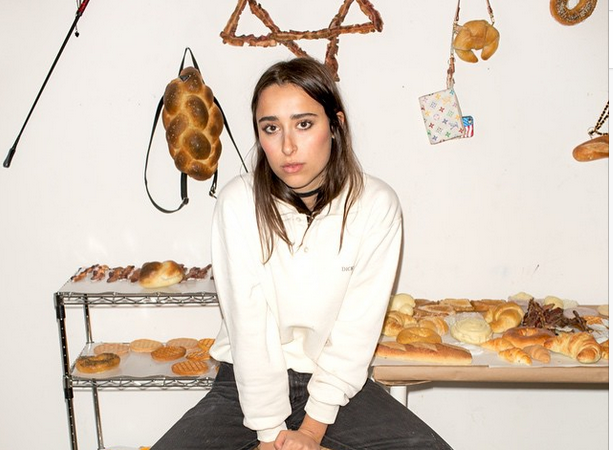 FOOD + FASHION = ART by Chloe Wise
Darling, what do you fancy for breakfast?
I would like to have a Chanel Bagel n°5.
This "nice" Jewish girl's artwork could be the next inspiration for Karl Lagerfeld's collection.
 Chloe Wise is a Canadian artist who moved to New York a few years ago and has been making a name for herself with satirical and greatly vulgar works like a set of tampons filled with strange matter like Quinoa and Oreos (Irregular Tampons) or a Star of David made of bacon (Star of David Schwimmer). Her saucy and humorous works are inspired by pop culture and explore topics like female body, Jewish identity, consumption, luxury, sexuality, desire, and social media among others.
Consumption is a major point for Chloe Wise's artistic interests which are exposing the banality of luxury and commerce.  "Pissing, Schmoozing, and Looking Away"  is a series of sculptures made out of urethane, oil paint and found hardware to create a trompe l'oeil of bread bags – a Chanel pancake or a Prada challah.

"I wanted to show the parallels between the idolatry for luxury items in fashion with the equivalent importance of the commodity in the art world."
I adore her satirical artwork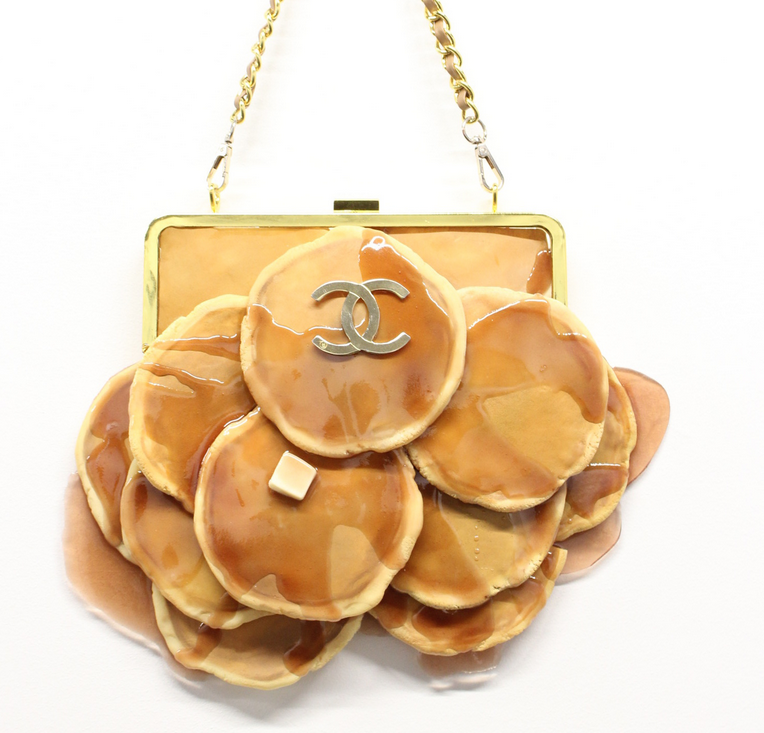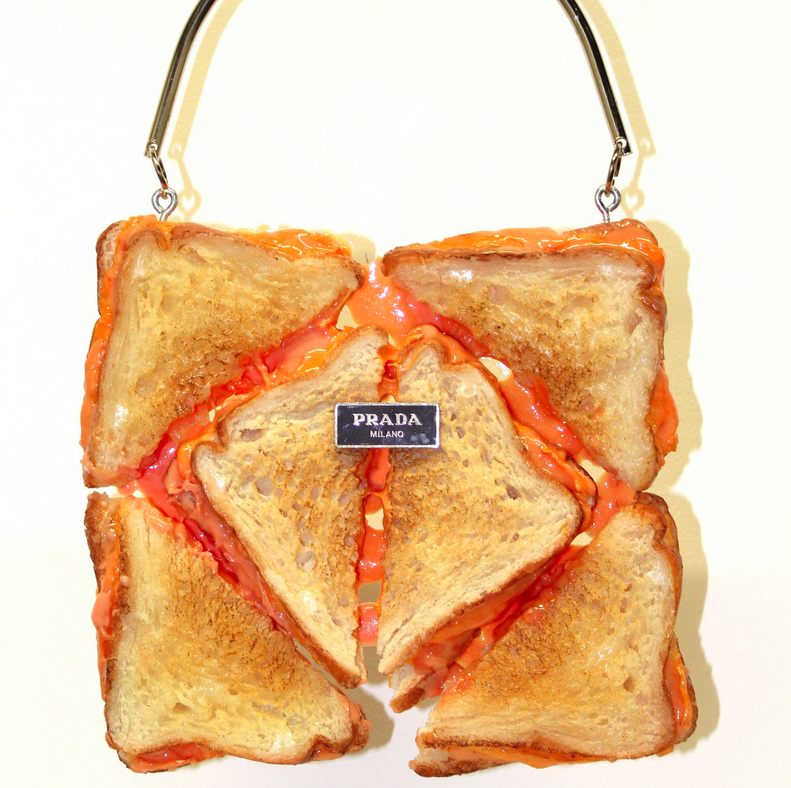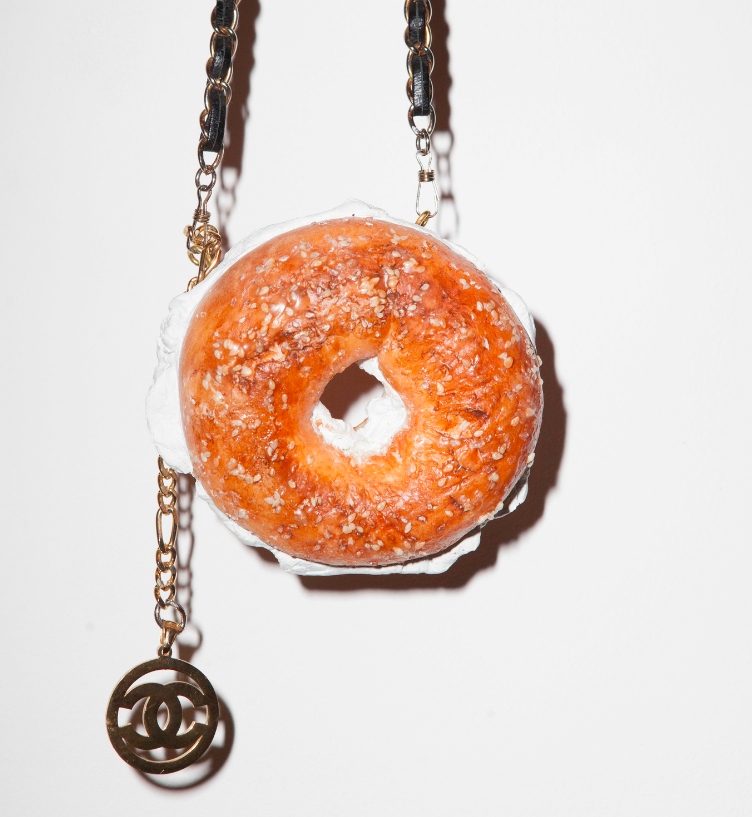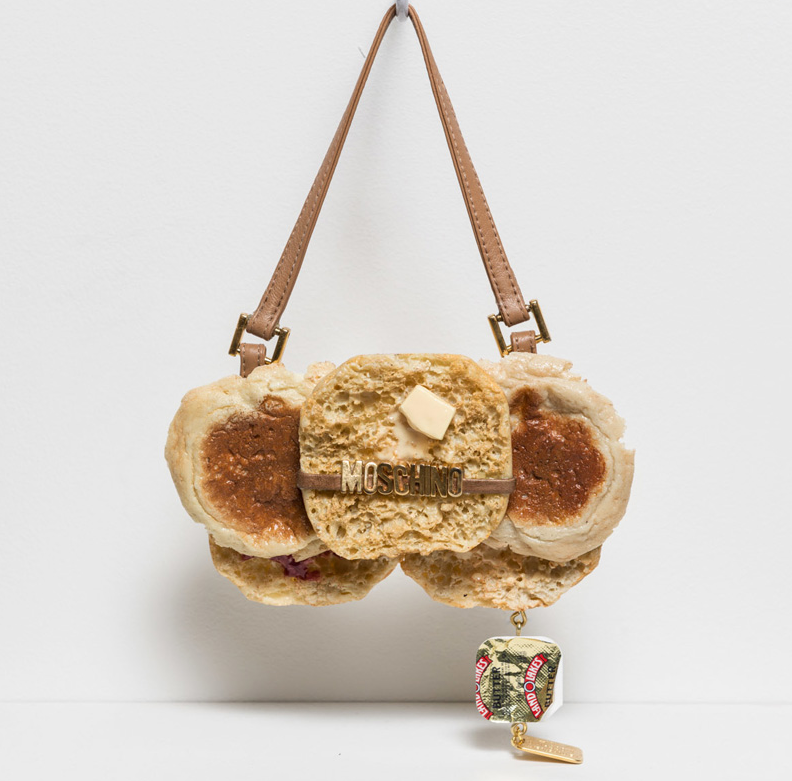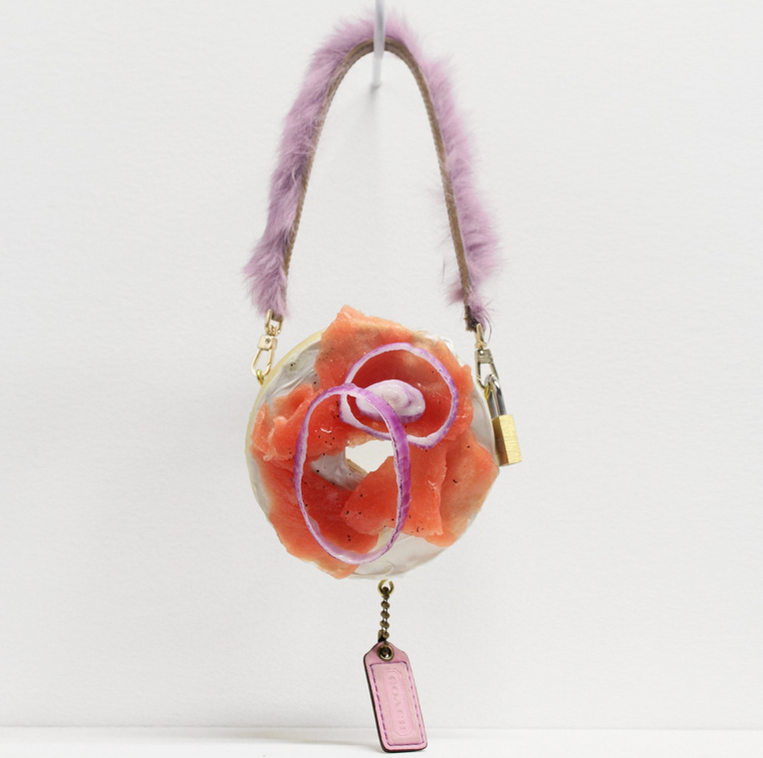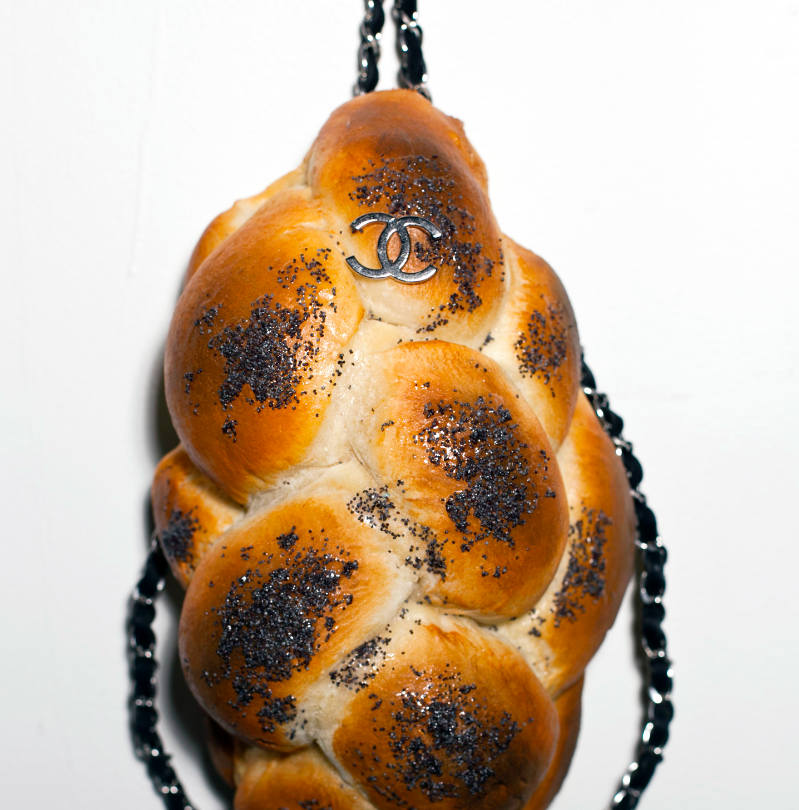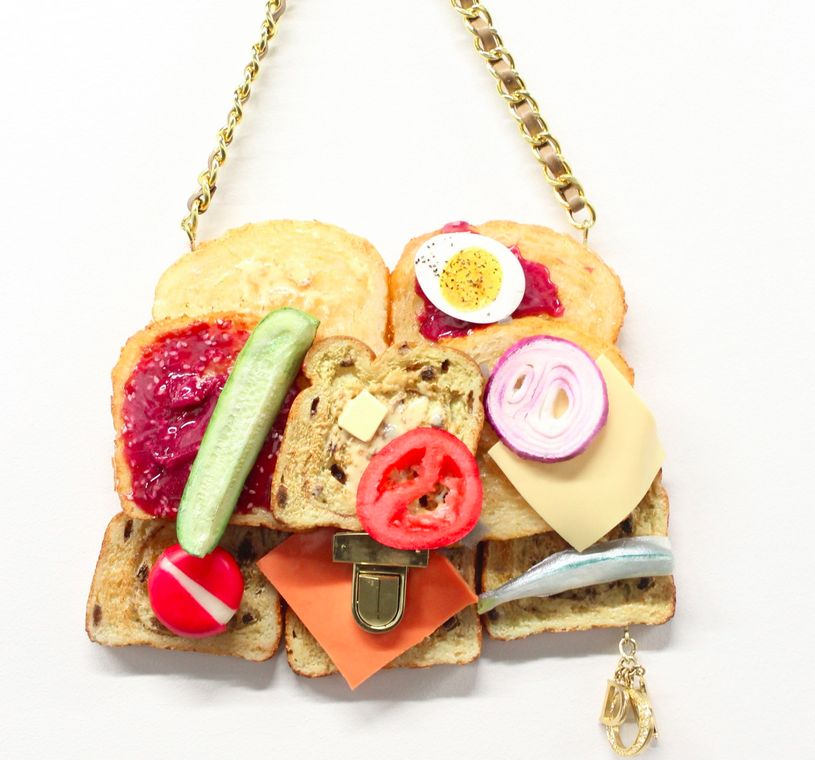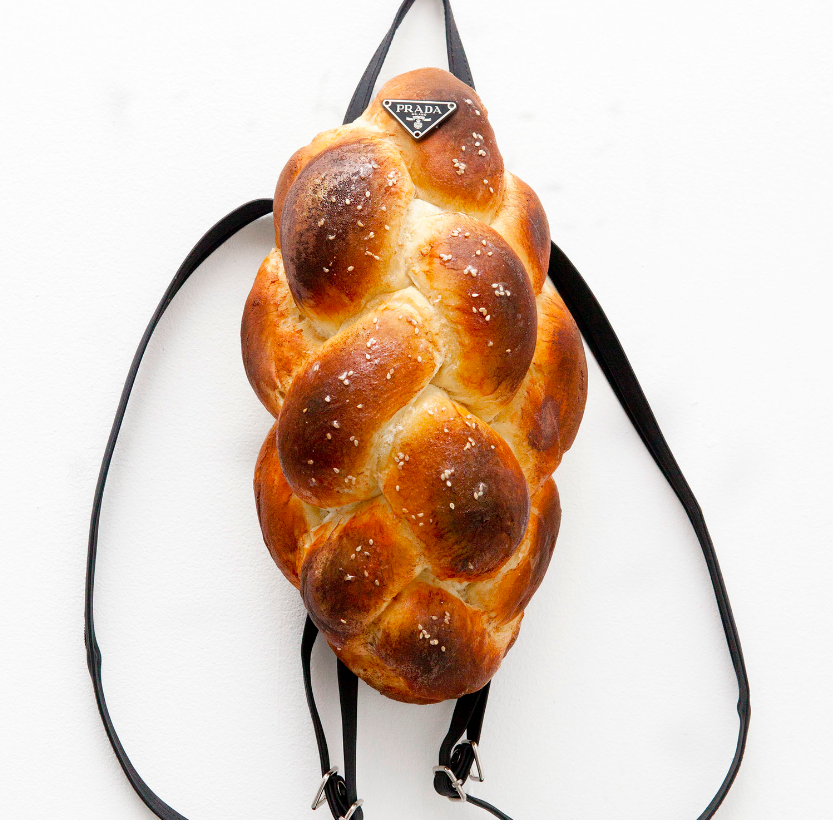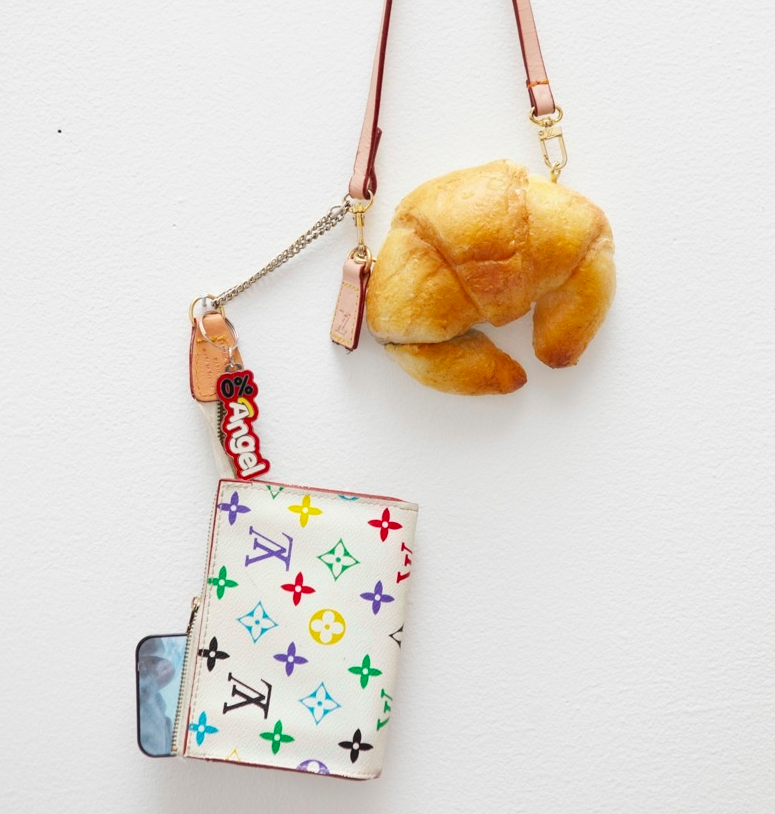 If you wanna see more of her artworks HERE
Chloe Wise -"Pissing, Schmoozing, and Looking Away" 
is on a view from March 26th – May 2nd
at
Division Gallery
Montreal, Canada
HAPPY PASSOVER!
PHOTOGRAPHY BY CHLOE WISE
x
Sasha
Recommended