FURLA Opens New FLAGSHIP STORE In HONG KONG
Great News from HK!
In line with its retail expansion to further consolidate its presence in Asia, FURLA is pleased to announce the opening of a flagship Hong Kong store at Miramall – facing Nathan Road and Kimberly Road.
This opening follows the opening of the flagship store in Citic Square Mall in Shanghai one month ago. Luxurious, airy and modern, the store is the perfect showcase for the colourful and upbeat Furla world whose lifestyle selection includes bags, eyewear and small leather goods for men and women. Featuring FURLA's new store concept, the unit combines creativity and timeless elegance, defined by a natural palette, rosewood, travertine marble, milky glass and brass details. A grand circular entrance and buzzing street view characterize the 135-square-metre flagship in Hong Kong inside the upscale Miramall shopping hub. FURLA also unveils the brand's largest moving LED display with almost 70,000 LED light bulbs, evenly distributed over the 300-square-meter giant facade with dynamic wave moments, combining the brand's creative spirit and cultured design.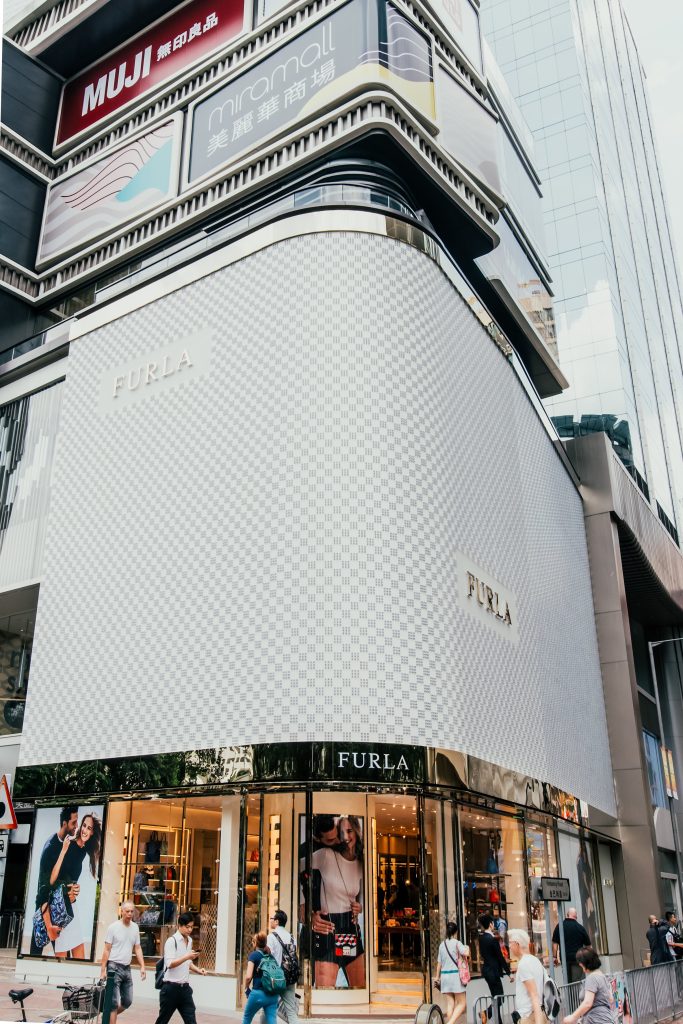 The pure white facade featuring the three-dimensional pattern follows the design concept of FURLA's New York Fifth Avenue flagship store, uniquely designed to interpret the contemporary Italian lifestyle.
"The opening of this flagship store proves our commitment to this strategic market for Furla. We have invested in large and high-impact shops to raise brand awareness and showcase the full-range Furla world with its growing lifestyle selection." Giovanna Furlanetto, President of Furla.
www.furla.com
Recommended