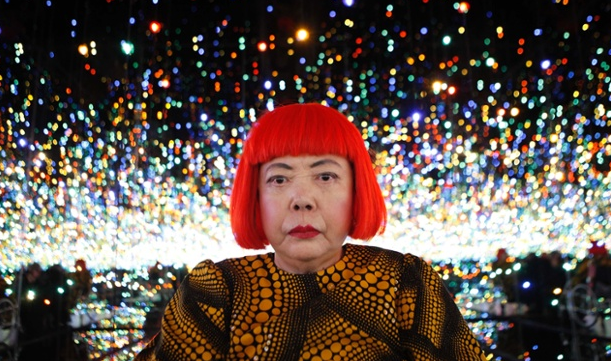 GIVE ME LOVE – Yayoi Kusama
I'm personally in love with dots. Since I was little I always felt attracted to objects and cloths with dots and I am still today. They are my little obsession. Luckily I don't see my surrounding through a screen of dots like the great artist Yayoi Kusama. Her major installation works let you see the world through her eyes.
She was ranked the most popular artist of 2014. This Japanese painter/sculptor/performance artist/writer/filmmaker Yayoi Kusama, 86, is having her second show at David Zwirner Gallery in New York. At an early age Kusama noted that she began to see her surroundings through a screen of dots and later she came to refer to the process as obliteration — the continuous removal of any trace of something. Several happenings from the 1960s were called Self-Obliteration and involved the artist covering herself and others with dots. Their all-enveloping presence in The Obliteration Room also recalls the artist's infinity rooms, in which thousands of small lights flicker against mirrored walls.
The exhibition 'give me love' marks first time 'the obliteration room' has been shown in the united states.The installation at David Zwirner is built as a traditional, prefabricated american suburban house, rather than taking over one or several gallery rooms.
Take a look. It's always worth to see her work.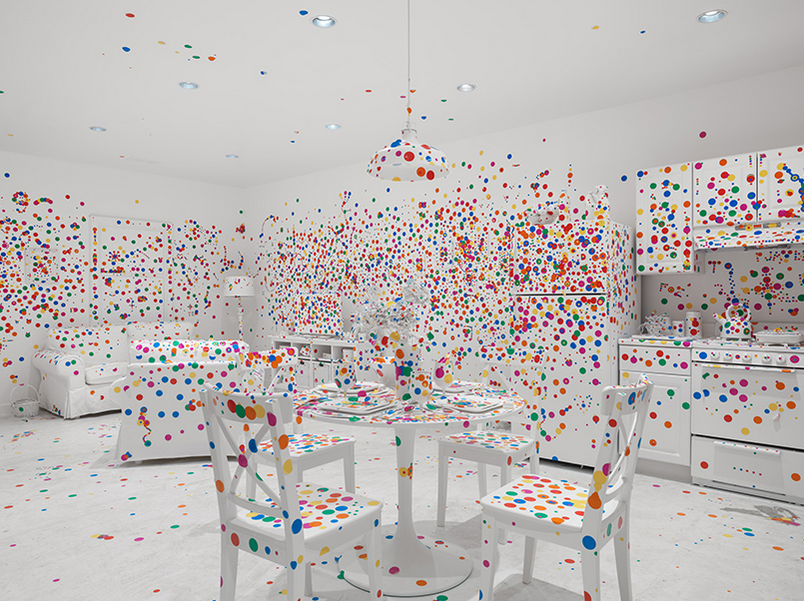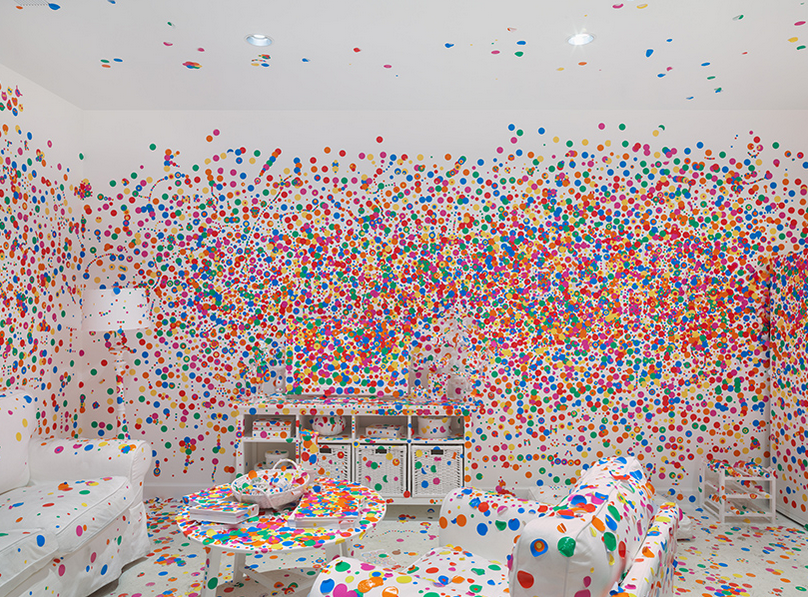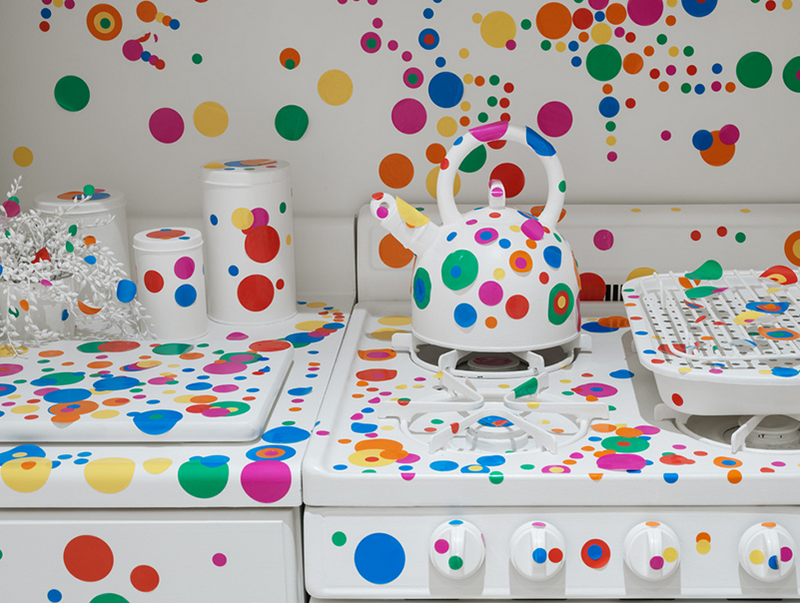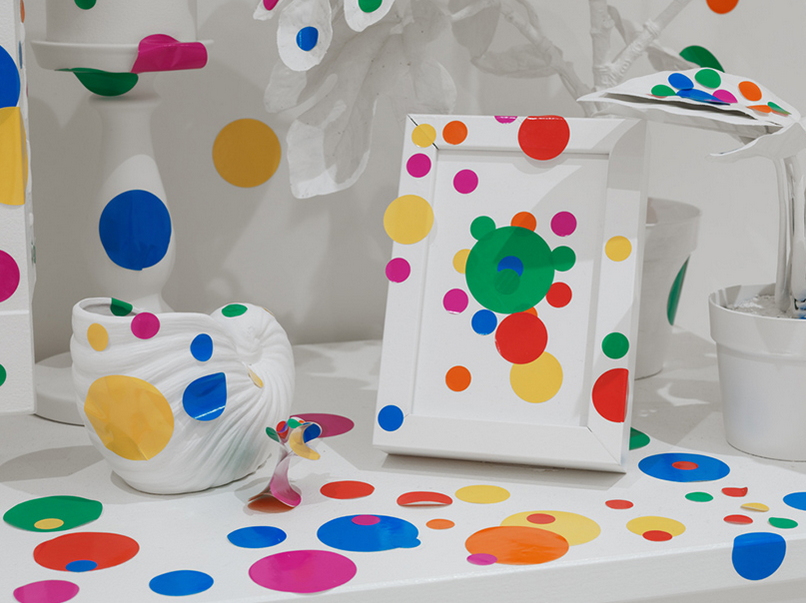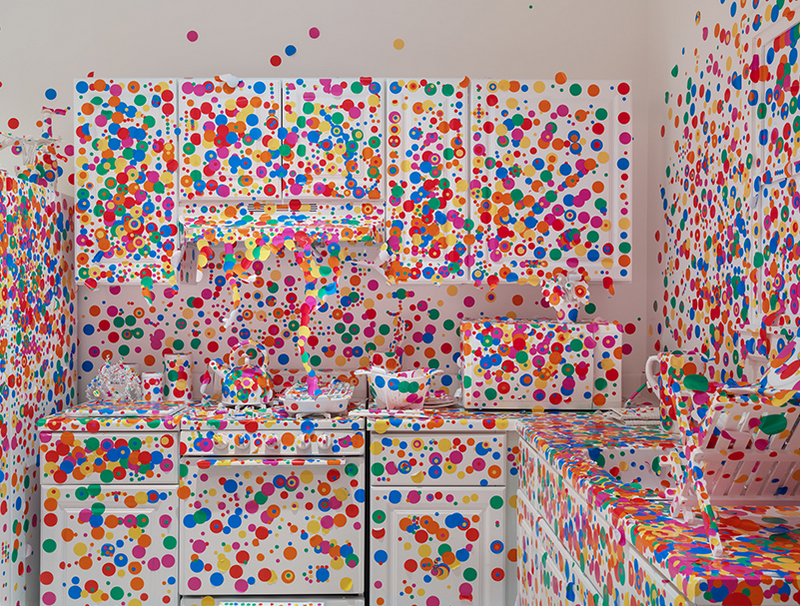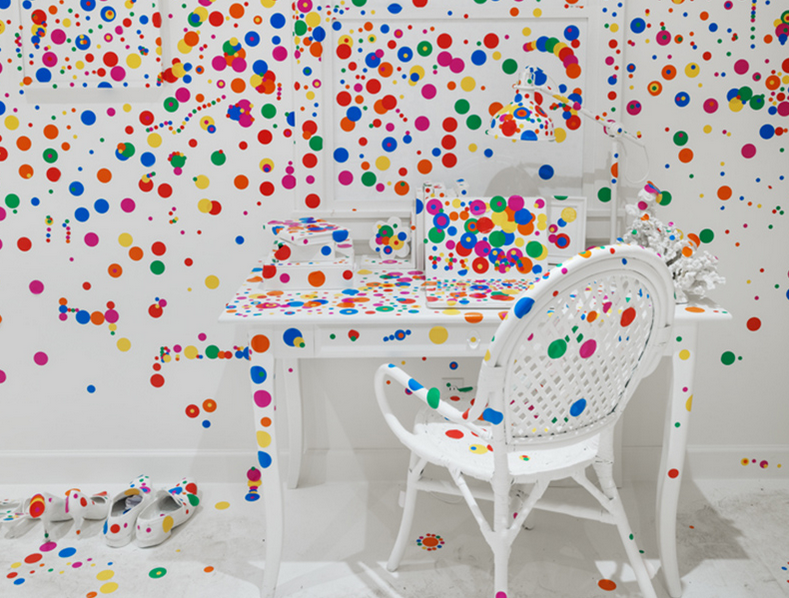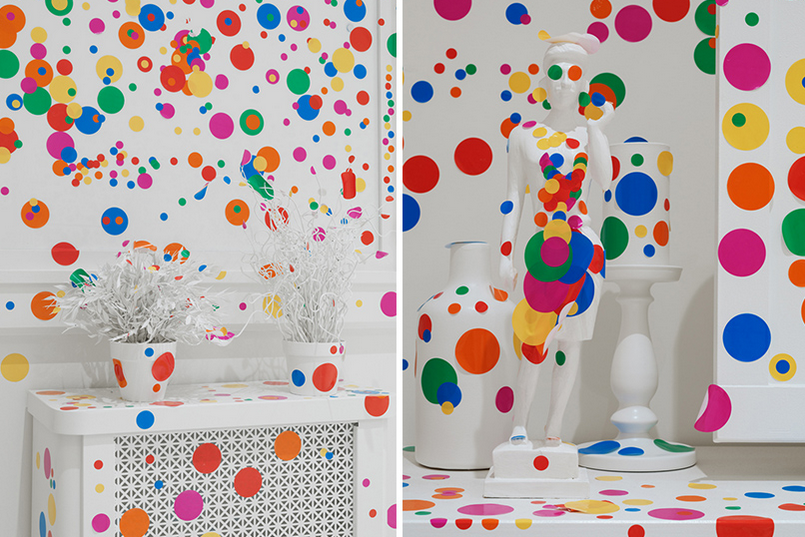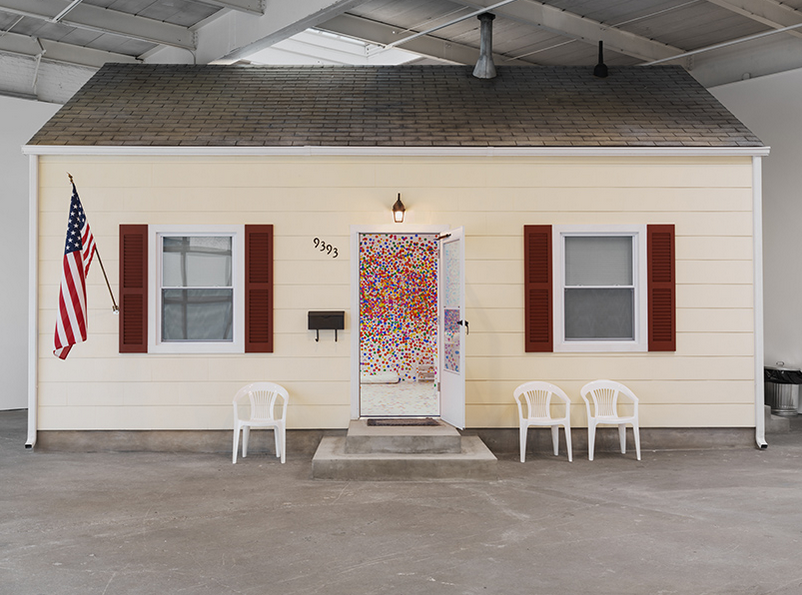 Yayoi Kusama: Give me love
Gallery David Zwirner, New Nork
now through June 13 ,2015
All images Yayoi Kusama
Wanna see more, follow me
Sasha
x
@instagram.com/theartsentinel
@instagram.com/lousash
Photos © Yayoi Kusama
Recommended