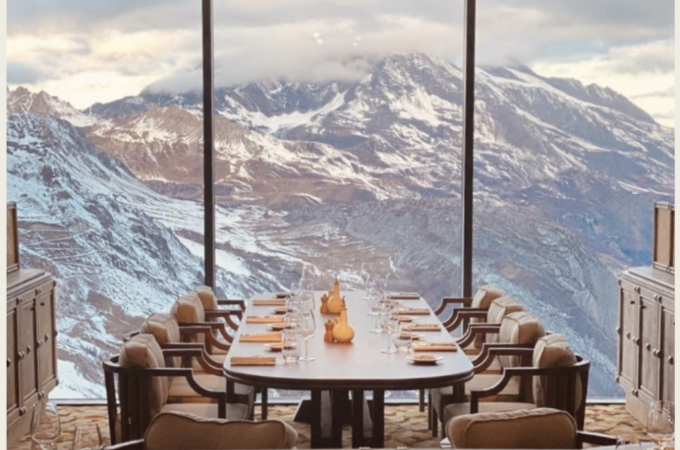 – LA VIE 'Alla Grande' – Opening of Gigi Val d'Isère at the Refuge de Solaise ❄ After Ramatuelle and Paris, the one and only Gigi offers the most beautiful adventure for the arrival of the snowflakes: to take us to the summits.
It is at the Refuge de Solaise, with the snowy peaks of Val d'Isère as a backdrop, that our fantastic Milanese dandy has chosen to set up his new residence.
Here, at an altitude of 2551 metres, facing the majestic nature of the Vanoise Park, the winter version of the 'Alla Grande' life can be fully expressed.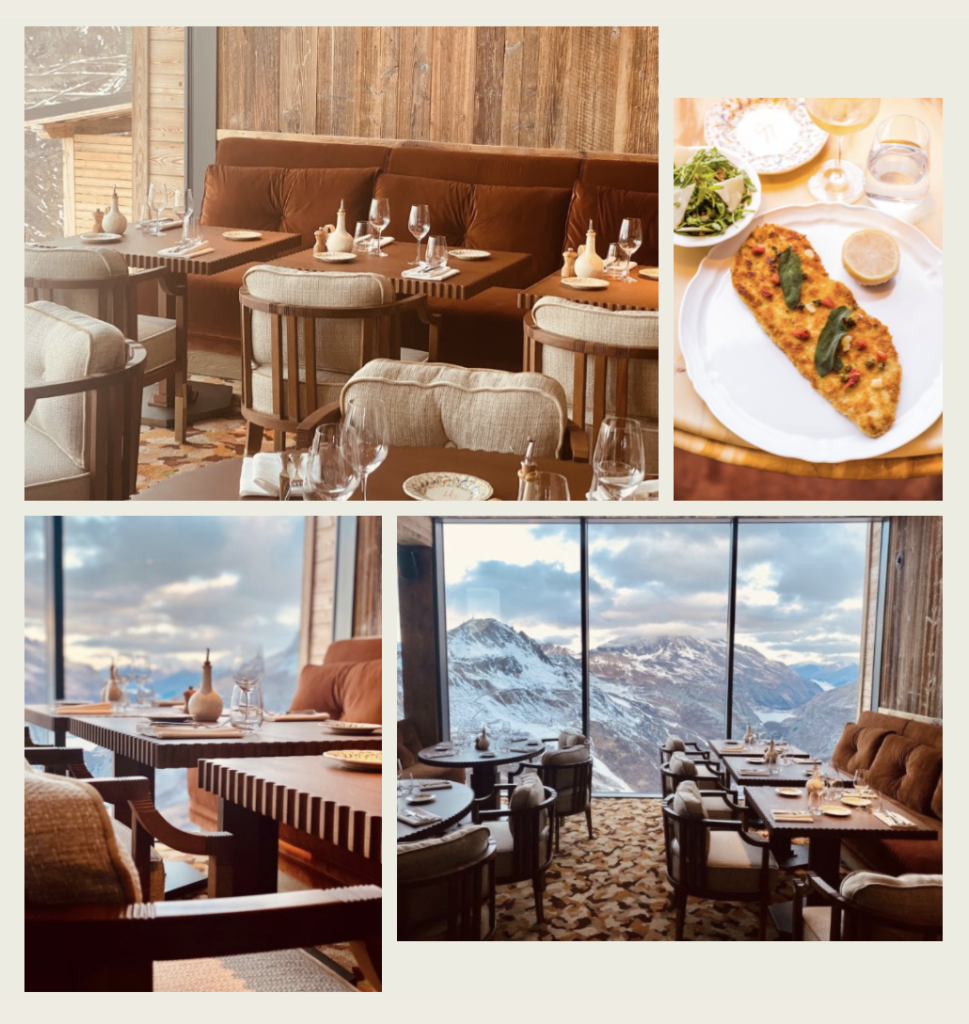 On the plate, you will find the essentials of Italian gastronomy, prepared according to the rules of the art, as well as generous "gratinati" for fans of alpine cheese, to be enjoyed in the warm atmosphere of the indoor restaurant or on the huge terrace facing the mountains.
At nightfall, 3 nights a week, under the XXL chandeliers of the restaurant or by the travertine fireplace, a new transalpine feast is prepared. The world below seems far away when the live music takes over the place.
Resistance is useless: soon everyone will get up and dance…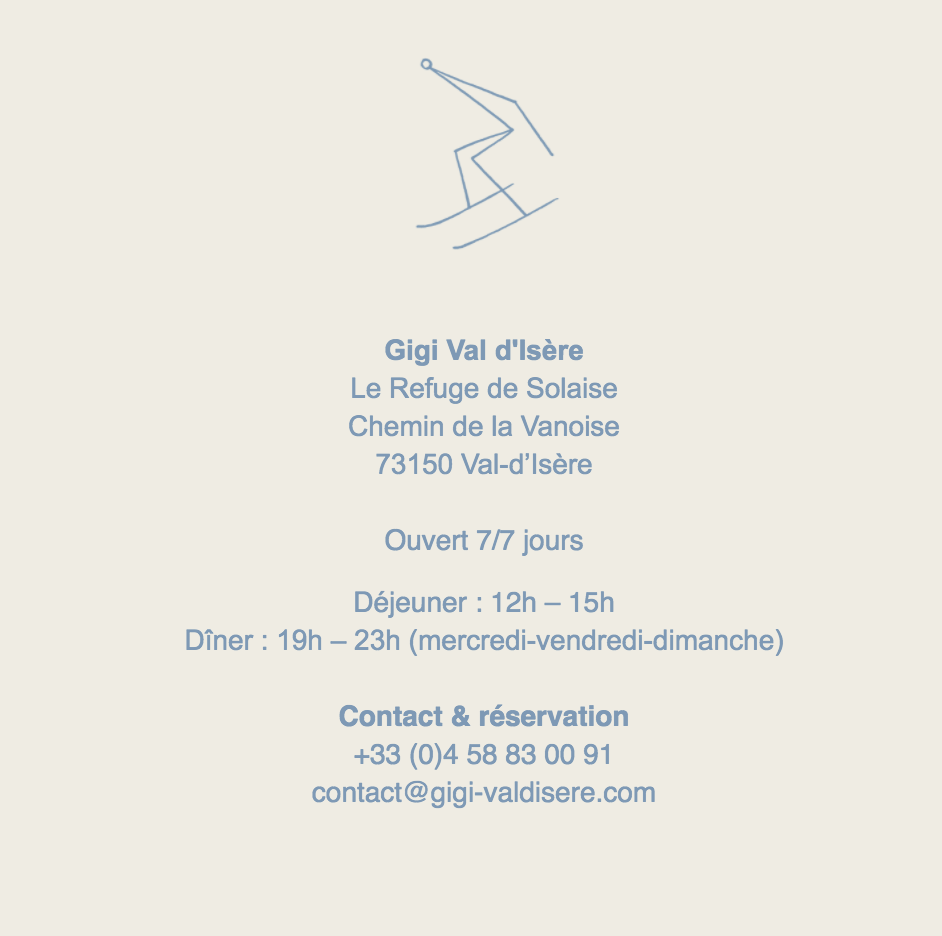 Recommended