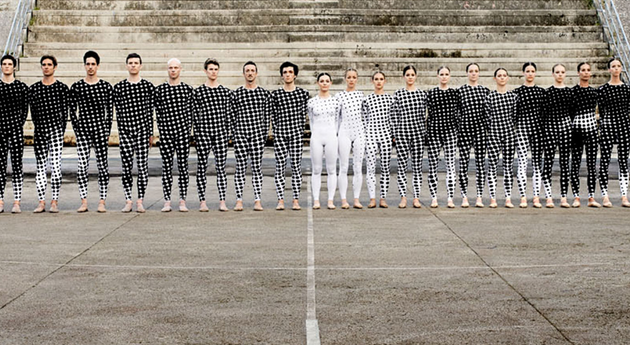 JR – Les Bosquets in Clichy Montfermeil
JR started out as a teenager spraying walls in Paris. Today the french street artist communicates through XXL photographic portraits in black and white plastered on buildings around the world, in order to reach what he feels is a disconnected world. I remember when I discovered JR's street art for the first time, I immediately had an emotional connection to his work. I was impressed by how he draws the world's attention to individuals whom society opts to overlook or ignore.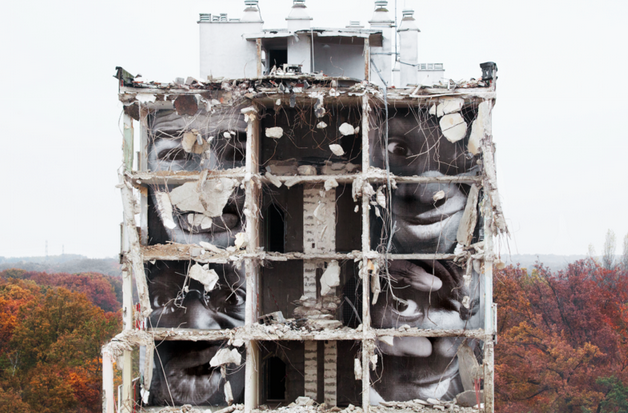 "We've come to a point in our society where we're so connected to other media and technology that it's taking away the basic essence of real human being connection," – JR.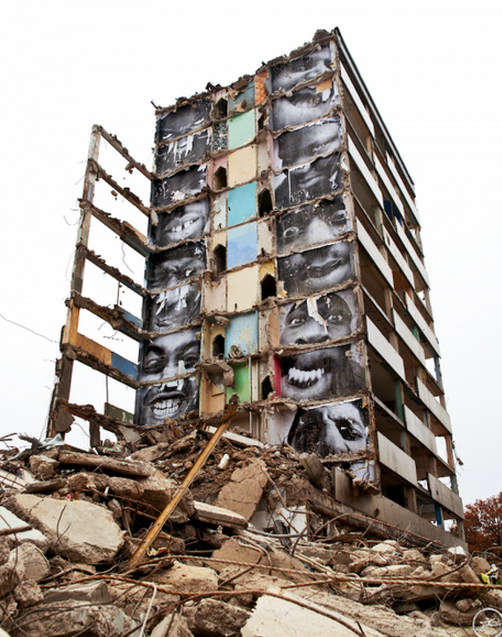 Never stick to one media. For 2015 JR created "Les Bosquets", where he presents his latest artistic endeavor in the form of a new film based on the story of Ladj Ly and the performance of New York City Ballet's Les Bosquets.It was inspired on JR's first art project "Portrait of a Generation" and by the riots that happened in French ghettos in 2005. It all started in 2004, for the exhibition Portrait of a Generation, where JR printed oversized portraits of the residents who lived in those ghettos and pasted them on the housing buildings. JR creates a contrast between these two different worlds, where one seems to be cold and rough and the other one is "doux" sweet. It immerses us in a place where art, social problems and the power of images intermix and create a beauty where one would no longer expect it.
Original music, meanwhile, is provided by Pharrell, Hans Zimmer, Ben Wallfisch and Woodkid.
Enjoy the official trailer above and look for the film to play exclusively in select museums and galleries in the coming months.
 Sasha
x
Photos Copyright JR
Recommended