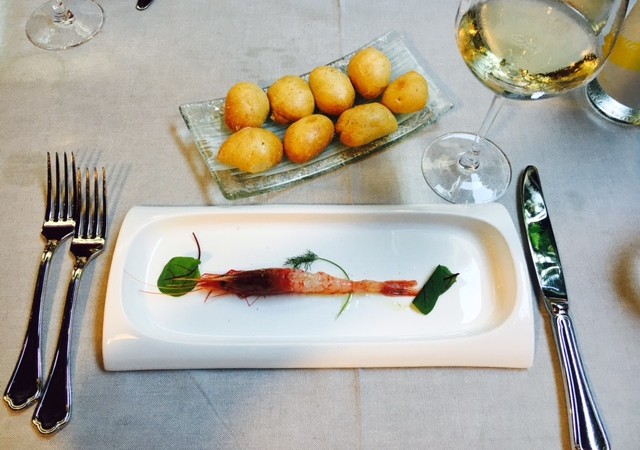 3 Words of Heaven: l'Osteria della Corte
If you think you know Italy – you've seen it all, you've tasted it all, then this article is for you!
We are here to show you a new side of Italy's plate.
A light and fresh Italy, showcasing the full extent of its beauty – a country whose gastronomy is so much more than just heavy parmesan-covered pasta dishes.
If you are travelling in a 20km radius around a city called La Spezia, located in Liguria Italy, this place is the ultimate secret for food-lovers and palate-spoilists.
Culinary richness crafted with a light-hearted touch is a gift rarely seen today.
After reading this article you can drastically reduce your vocabulary to three heavenly words:
l'Osteria. Della. Corte.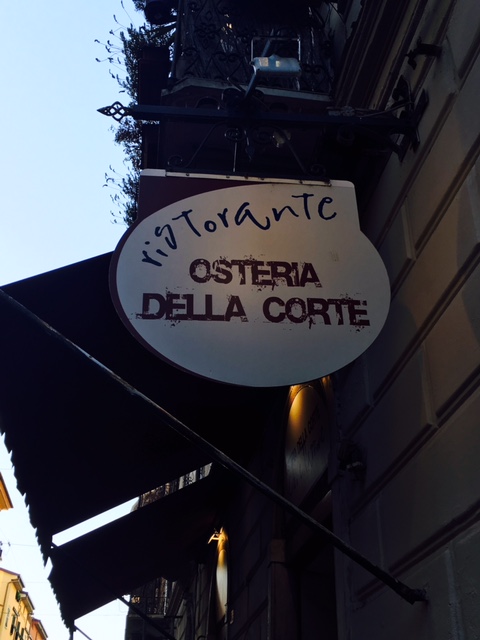 Be on the lookout for a sign like this one. You can probably ask almost any spezzino and he'll be able to direct you to this spot of gastronomic refinery.
Believe us when we tell you, that once you've reached the destination, you will seriously ask yourself how people find this place by accident, as it is hidden away from the buzzing plazas and crowded streets.
Upon arrival, you'll find: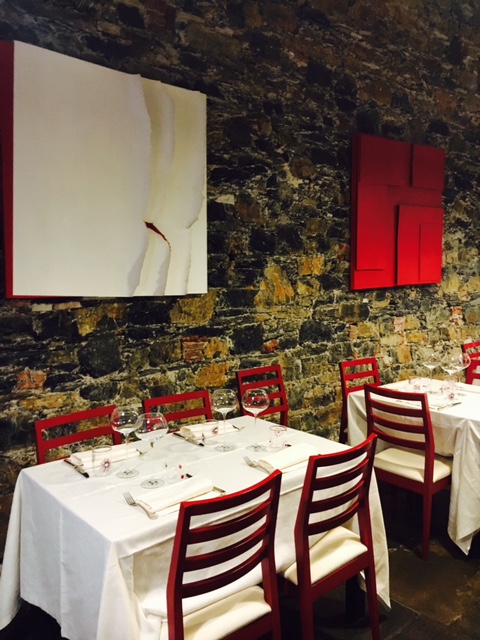 and a charming outside area: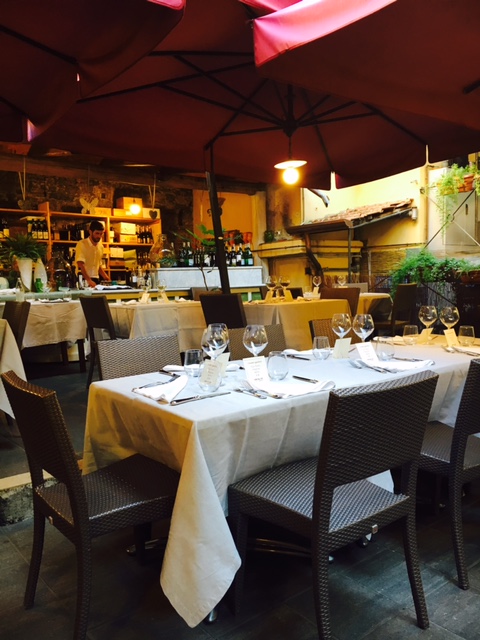 Anybody wandering from the tourist tracks of La Spezia will be rewarded by an encounter with Silvia, l'Osteria Della Corte's chef.
The chef fondly selected a variety of dishes for us, accompanied by a regional wine named "Il Monticello 'Groppolo' Vermentino Colli di Luni".
– Starters –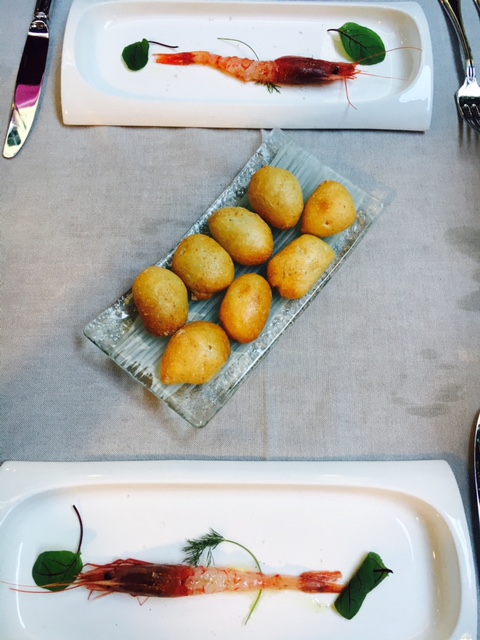 Gambero rosso al naturale (Local red prawn)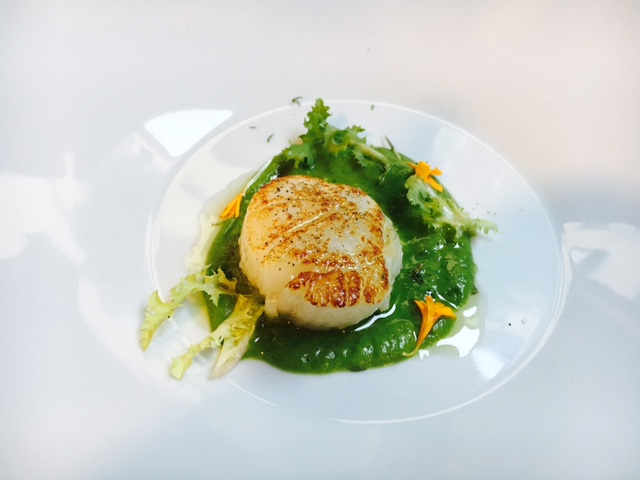 Scallops with Zucchini cream and thyme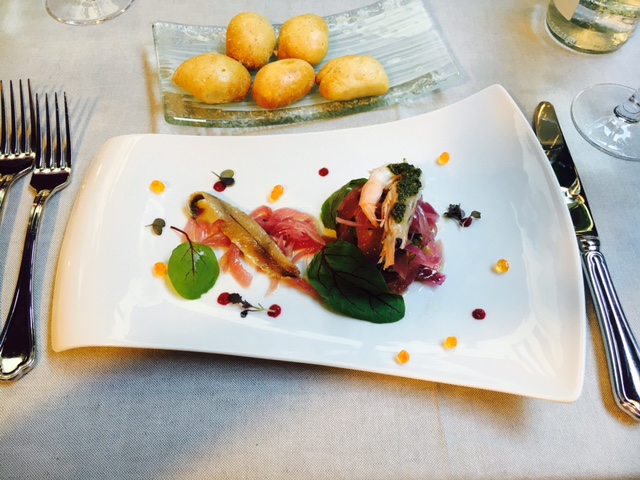 Cappon magro (traditional mixed fish and mixed vegetables dish)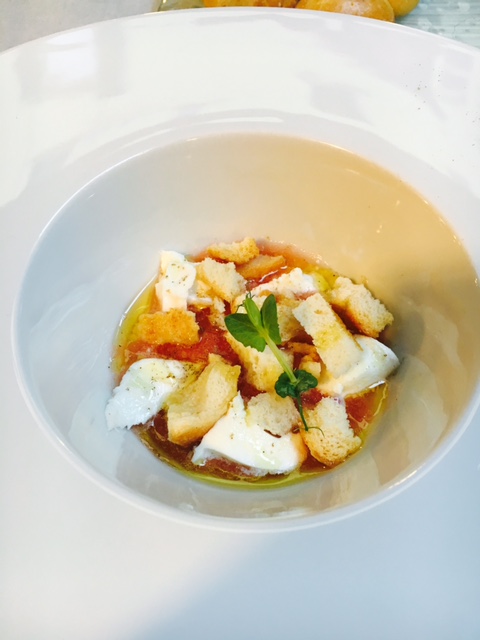 Cold tomato soup with mozzarella and crunchy bread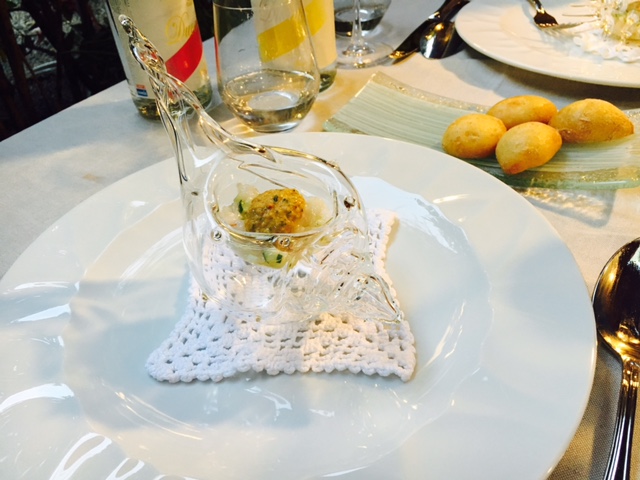 Shrimps tartare with basil gazpacho
Is your mouth watering already? Well, you'd better prepare for what's coming next!
– Main dishes –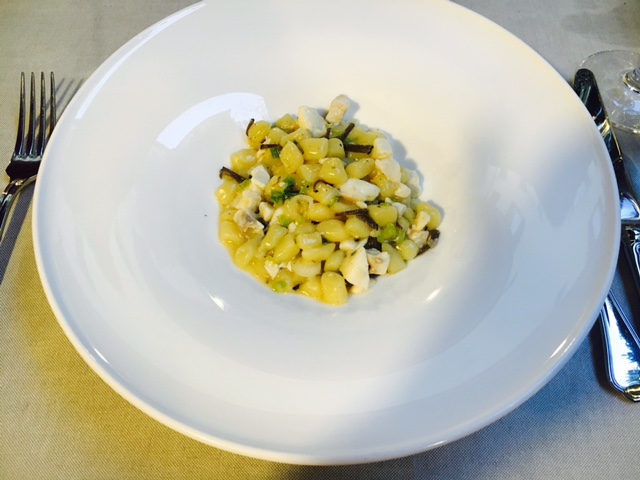 Smoked Gnocchi with monkfish, spring onion and black truffle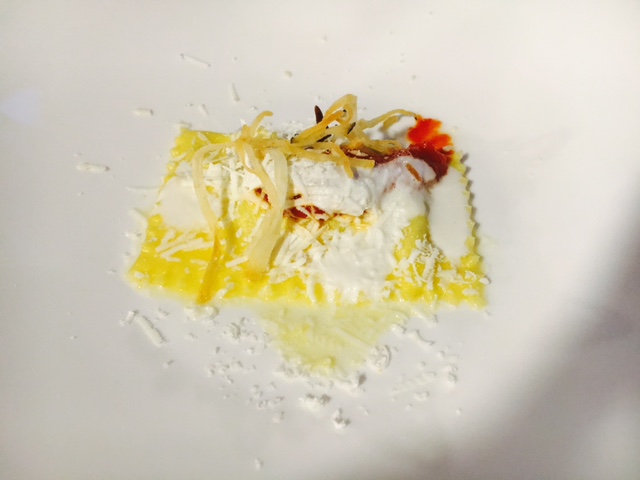 Eggplant ravioli with tomato and fresh ricotta cheese
Calamari in a glass with tomatoes and aromatic herbs
If you thought they'd leave our sweet-tooth unsatisfied, you thought wrong…
– Desserts –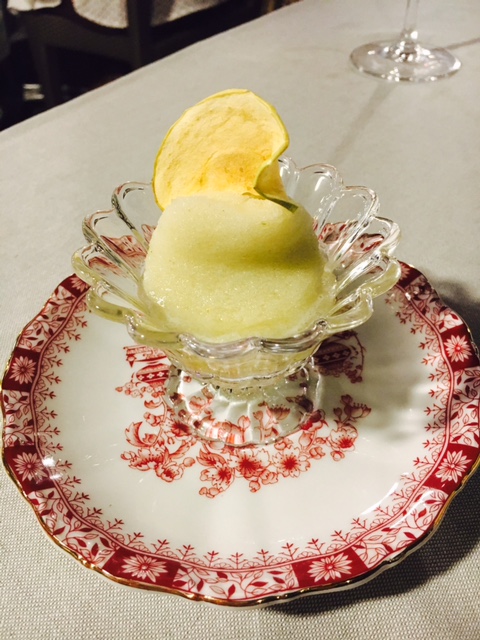 Sorbetto di frutta fresca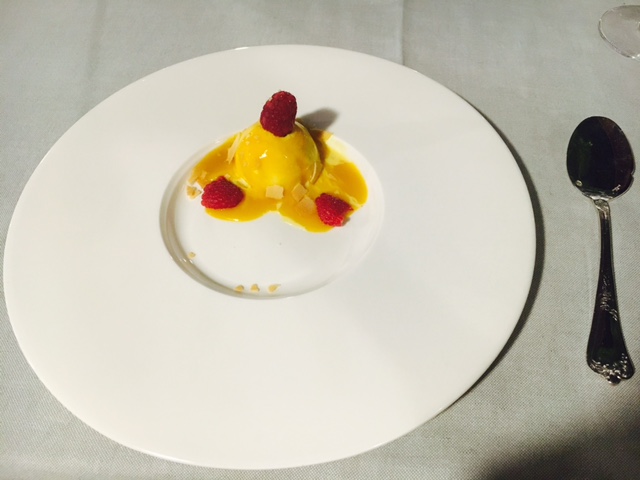 Almond parfait with raspberries and mango sauce
Our highlight? You should better go there and try to find out yourself!
 Our visit left us totally speechless. We never anticipated such a level of sophistication – the fusion of lightness and Italian cooking traditions blew us away.
Here are the details to book your own visit:
Osteria Della Corte
Via Napoli 86
19121, 19122
La Spezia,
Italia
+39 0187 715210
Like, share, comment if you see at least three things you love on the pictures above!
Buon appetito!
Yours,
H.
Recommended