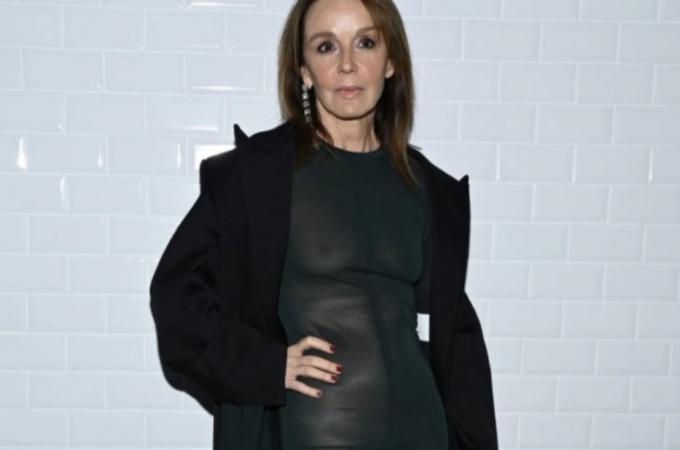 MANY SURPRISES @AMI Fall-Winter 22/23 SHOW IN PARIS. ALL EYES ON ??!
Finally, it's time again for Fashion Week in Paris!
 The capital is therefore wearing its most beautiful outfits to honour the fashion shows organised by the most prestigious ready-to-wear and Haute Couture brands. This Wednesday 19 January, it was in the heart of the famous Place de la Bourse, in the 2nd arrondissement, that celebrities and fashion fans met.
Five-star casting during the AMI Fall-Winter 2022-2023 show presented during the Men's Fashion Week on Wednesday 19 January in Paris. For the occasion, Alexandre Mattiussi, the label's artistic director, imagined an homage to the Parisian metro.
"It's the only place today in a city where everybody is on top of each other. There's an old lady, a guy coming out from a party, a guy who is on the way to work, kids, grandmothers, different vibes, different cultures. This is the only place where you don't have the choice of who you will be seated with," he says. "It's a democratic thing. And Ami is about dressing everyone."
The week before the show, posters announcing the show were put up at the entrance of the stations, while those invited to the event all received an invitation card in the form of an old school Orange card. But it was on the catwalk that the show took place. Among the models, Ben Attal, the son of Charlotte Gainsbourg and Yvan Attal, but also the model Laetitia Casta, Emily Ratajkowski, whose book My Body has just been published in France, but also French actress Isabelle Adjani. Pierre Niney and his girlfriend Natasha Andrew, Carla Bruni, Caroline de Maigret and even Catherine Deneuve came all chic and pretty!
The absolute surprise of the show was Philippine Leroy-Beaulieu, who plays the role "Sylvie" in the Netflix series "Emily in Paris", remember? For the occasion, the actress went all out and, under her oversized black great coat, she appears in a long, completely transparent green dress. Her breasts are shown and her intimacy is barely concealed. An outfit more sensual than ever for the beautiful actress. 58 said who?!
Recommended