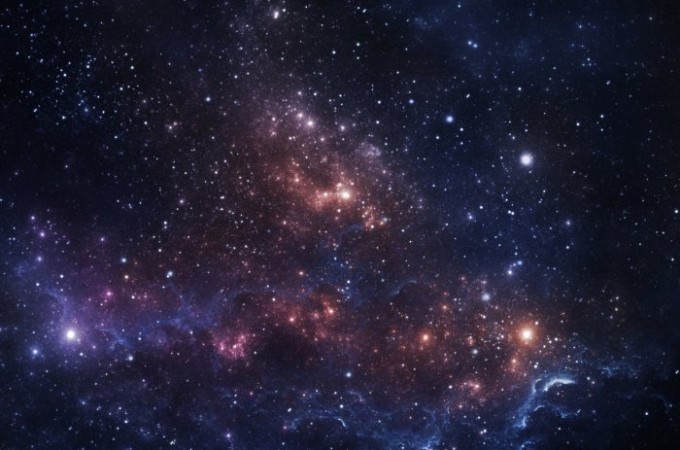 MAY 2018 – by Claudia Vannini
May, 2018 by ClaudiaVannini
A Cycle of 7 years starts. It is Uranus, the Planet of Revolutions, entering Taurus. This movement brings a new way of dealing with money, land and investment. The Planet thinks of new solutions to have access to the goods and there is less recklessness in the transformations. Crypto-coins continue to exist, but there is interest in solid assets and real estate takes hold once again. Besides the land itself, it seeks to improve Agribusiness and all use that is made of a property. Another thriving topic is the financial market. All actions linked to the Ocean's value. It is the force of Neptune and Jupiter. The two planets push the waters and the barrel of oil is set to hit high records.
New oil exploration sites may appear until August, 2018. Ports receive investment and can undergo emergency reforms. People can change their minds about old dogmas and deep-rooted cultures. Jupiter expands the thinking and flexibility of the attachment to religions, beliefs and traditions. In this 3-month cycle, people can unite in acts of understanding. The Investment for the period is the Stock Market, but the real estate and construction sector returns with force. Engineers, Architects, Decorators and Designers are benefited. The projects are boosted by 3 months. The business point of view must consider all 7 years. Good beginning of Cycle to everyone!
– URANUS in TOURO: May 16th, 2018 to 06th of NOV, 2018
– URANO in ARIES: NOV 7th, 2018 to 06th March, 2019
– URANUS in TAURUS: March 7th, 2019 to April 26th, 2026.
#ARIES
May brings good opportunities in the professional life. Uranus enters your house of money and it's time to learn how to earn money. Uranus in 2nd house is a sign that the old methods do not work anymore. What you've done for 7 years needs to be modified. It does not have to be a radical change. It could be product improvement, technique or getting new customers. Search for new locations and segments. The family is the support this month and the friends collaborate. Accept that your social group gives back, in opportunities, what you have donated in recent years.
HEALTH: excellent
LOVE: excellent
#TAURUS
Uranus enters your Sign on May 16th. It's a 7 year cycle that revolutionizes the Self. Your certainties will be overthrown by yourself. It is a period of renewal with greater flexibility. Uranus nourishes in you the desire for transformation. Your work can be modified, your company transferred from the region and you will participate in the whole process. There are good gains in May and it is a time of plenty. Keep an eye on the competition. There is plenty of money for you, but others may want a piece after the 16th. Mercury helps to stir your routine!
HEALTH: excellent
LOVE: stable
#GEMINI
Great benefits in speculation. You can count, in May, with Lunar support and help from Venus. You have interesting financial opportunities and should dive into money management. You feel stronger and more energetic. Uranus goes to your house of spirituality and akashic memory. It will be 7 years ahead with spiritual discoveries and search for intimate answers. The major goal of this new cycle is to abandon inadequate social groups and focus on spiritual purpose. With the spiritual life in order, everything becomes easier.
HEALTH: excellent
LOVE: excellent
#CANCER
You're on your own in May. Planets little affect your sign and is a sure sign that you achieve what you seek. If you don't go after it, little happens. If you watch out for opportunities, you will make money easily. Financial speculation is benefited. New friends and organizations are part of this 7 year cycle. The spiritual life becomes very valuable. It is a time to find a philosophy that guides your emotions and brings peace. Changing the body and the way you present yourself to the world is part of the month. Invest in you.
HEALTH: good
LOVE: Unstable
#LEO
Uranus brings professional changes until November, 2018. For some, just an exchange of company or position. For other leos, a change in professional choice. It all starts now and takes shape in 2019. It's 7 years of new subjects in the profession. Besides working hard, you go in search of love. As you work, love happens. The sooner you realize and accept the entry of the new Cycle, the more money you can earn. The month is prosperous and there is no time for rest. Avoid confrontations and disputes between the 14th and 19th.
HEALTH: unstable
LOVE: excellent
#VIRGO
Get ready for a crazy month! Unpack and renew your passport because travel and new locations are on your route. You have 7 years to look to the overseas. This can mean a job and housing in another country or a change within your own country. Opportunities last until November 2018 and return very forcefully after 2019. Knowing this, study foreign languages and organize your financial life. Changes always bring expenses. There is increased pay or opportunity to work harder and earn more. You solidify the professional image.
HEALTH: unstable
LOVE: excellent
#LIBRA
Important moment in professional life. It's the right month to advance your career and improve your bottom line. May brings success and stability in this sector. Enjoy the good phase and dedicate yourself hard. The results will come. The finances are benefited. The Home becomes fragile, but there is not much time to devote to the family. Ask your relatives for support so you do not lose the focus of the month. Uranus moves to bring power and news to your life. Make good use of this energy and live with the support of the Universe. You have the command in various sectors.
HEALTH: good
LOVE: excellent and very sensual
#SCORPIO
A remarkable month for professional expansion. May brings career opportunities, business and contact with new segments. You can meet new people, and these, present paths not yet trod. Family is a great support for your journey. Parents, siblings and uncles form a solid foundation for you to develop emotionally. The great drama is in marriage and in societies. Uranus shakes this subject. You enter this 7 year cycle with the certainty that something will be transformed in your partnerships.
HEALTH: unstable
LOVE: unstable and complex

#SAGITTARIUS
Changes in various sectors. Uranus goes to your 6th house and signals how the 7-year cycle will be. You rethink your vocation and have the opportunity, until November, 2018, to find answers to have a better life. Everything starts to slowly take shape after 2019. Changes in work, routine, food and a search for solutions to health. May promises solid financial return until the 21st. Make it happen to this date. Your social ties widen and you know the people who will be by your side until 2026.
HEALTH: good
LOVE: excellent


#CAPRICORN
Until the 21st, you just want to enjoy life. You still work or study, but you can not concentrate as you should. Life calls to meet people and places. The biggest desire is to travel, except that vacations are not always available in May. This is the conflict! After the 21st, you retire and put all the strength in your career. You invest your time in the profession and recovers the money you spent during the month. It improves your social relationships and you trie to flex your ideas to become close to a group. It's a new emotional experience.
HEALTH: excellent
LOVE: stable

#AQUARIUS
Your Home is benefited by Uranus. It's time to move from your house, renovate or negotiate real estate. Working from home is a great solution for this new cycle. Family members can collaborate with your profession and, much of the emotional sustenance, comes from home. In May, you not so focused on the profession. You want to live and have fun. Your bills keep coming and it is good to raise the money you need until the 21st. In June you take up the seriousness in the profession. May has many other attractions and you know more festive people. It's pure fun!
HEALTH: unstable
LOVE: excellent

#PISCES
Financial relief until November, 2018! Uranus abused your financial life for 7 years. Now, it opens a cycle of active and surprising communication. You rediscover yourself as a good communicator and have the courage to put your ideas together. Speaking or writing, this will be your point of strength going forward. Notice how well you plan your career. May is definitive to launch a proper posture. Invest in cutting edge technology and make good use of social media. That is where you have open paths. Activities through the home are welcome.
HEALTH: unstable
LOVE: stable
Recommended