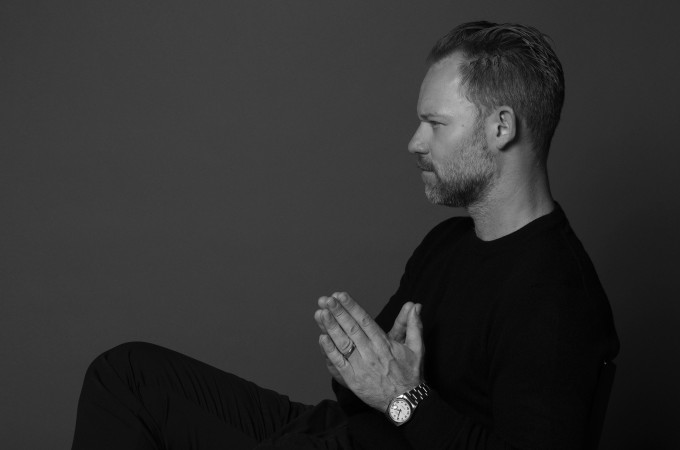 NEW BRAND DIRECTOR FOR FILIPPA K: KARL-JOHAN BOGEFORS
Filippa K has appointed a new Brand Director, Karl-Johan Bogefors, from September 2017. Together with founder and Creative Director Filippa Knutsson and CEO Kristofer Tonström, he will establish Filippa K on a global scale as the most prominent Scandinavian design brand.
"Filippa K has always held a special place in my heart, and it feels like a very exciting time to return to Stockholm and Filippa K. Together with Filippa and all other co-workers,

we will continue this journey and develop the brand through the right products, relevant communication and collaborations that manifest Filippa K´s Scandinavian aesthetic and design tradition."

Karl-Johan Bogefors, Brand Director, Filippa K
Already during 1996–2007, Karl-Johan Bogefors was an essential part of Filippa K. From 2001, he was the PR & Marketing Director, including the launch of Filippa K Man.
With a solid knowledge and love for the brand, in combination with a unique creative experience, Bogefors will contribute to strengthen the brand on the global and digital fashion scene.
Karl-Johan Bogefors has a wide international background, most recently from the H&M owned COS in London, and previously as Marketing Director for Malene Birger, Creative Director for JC and as Global editor in Chief for Absolut.com.
"I am very happy to get to work with Karl-Johan again. We share the same vision and understanding for Filippa K´s values and lifestyle.

Karl-Johan will be a fantastic creative partner and together we will clarify the brand identity, our communication and the brand experience. There are very few people that can take on that role so naturally."

Filippa Knutsson, Founder & Creative Director, Filippa K
Filippa K was founded in 1993. Known for its simplicity and timeless design, it has since the beginning been a leading brand of the minimalistic Scandinavian style.
The past year the company has conducted a series of changes to clarify and strengthen this position, and to prepare for an expansion into new markets.
Since January 2017, founder Filippa Knutsson is back as Creative Director.
Founded in the brand core values of pure aesthetics and simple style philosophy,
a new vision has been manifested and the company is now standing at the verge of a new phase, with digital and global expansion in focus.
Recommended