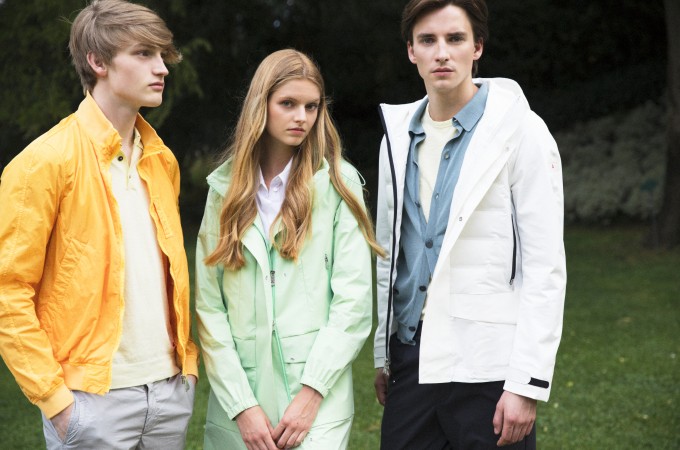 PEUTEREY – Men's and Women's Spring/Summer 2018
Slowly, gently, deeply.
For the Spring/Summer 2018 season, Peuterey embraces a relaxed mood. The legendary casual, chilled out Californian vibe inspires the brand's men's and women's collections, which combine Peuterey's signature high-end Made in Italy craftsmanship with a cool, international appeal. The silhouettes are hyper comfortable, the materials are light and soft, the color palette of natural and pastel tones is delicate and fresh.
Everything conveys a sense of healthy serenity.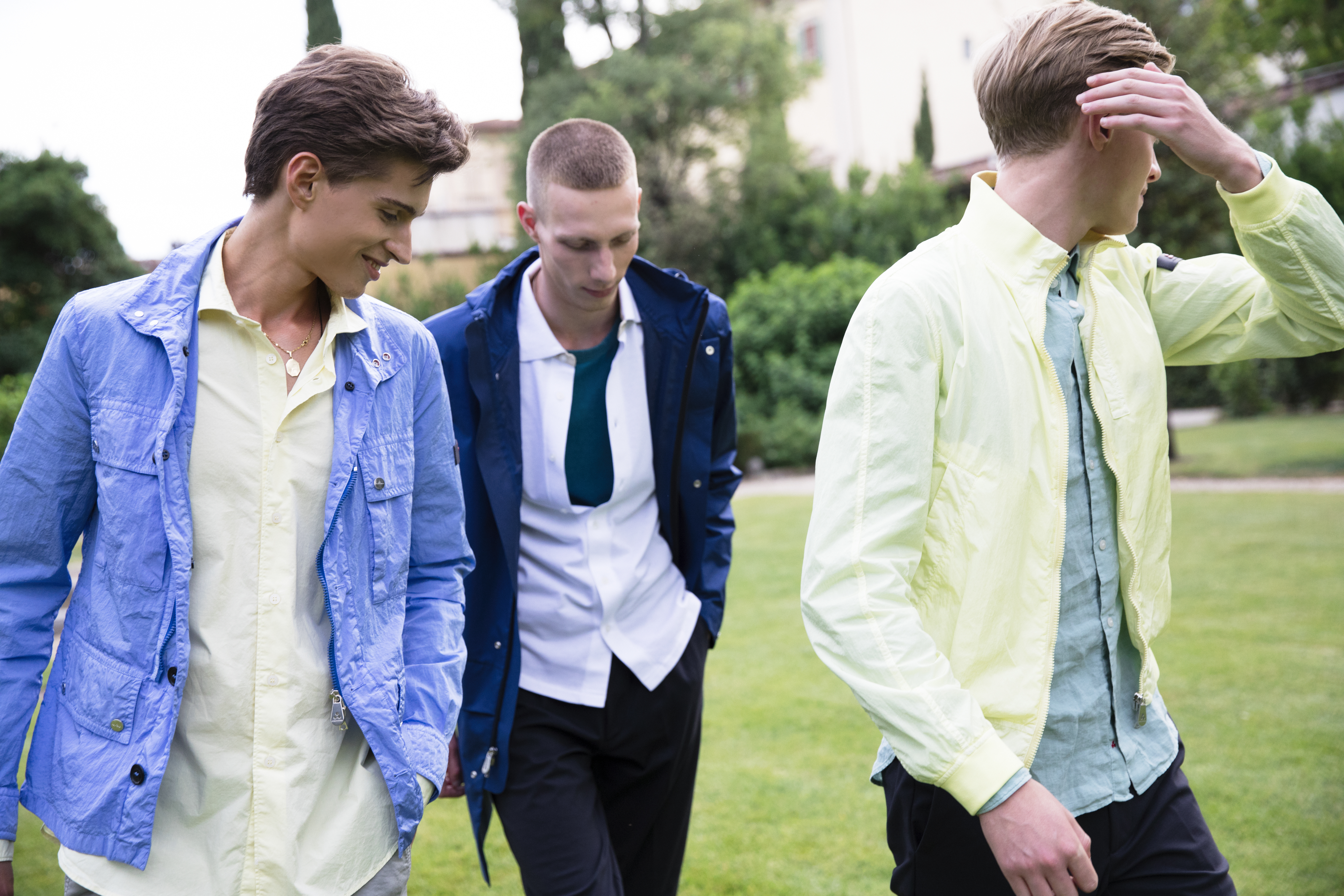 Each piece is designed to be versatile and functional. A mix and match of different materials and textures generates charming contrasts. Lightweight down jackets feature parts in featherweight materials for an ergonomic effect, while Peuterey's iconic field jackets combine nylon and jersey.
High-tech materials are crafted for the waterproof and wind repellent outerwear pieces of the "Rain" capsule collection, which offers high-end performance styles infused with an urban, trendy appeal.
For spring, Peuterey also presents its relaxed take on the classic men's business uniform with shirts, sometimes combining cotton and jersey, matched with a wide range of pants, delivered in three different fits – slim, regular and baggy.
Quintessentially feminine, a new hybrid style combines the silhouettes of a windbreaker and a dress for a new tunic showing a juxtaposition of soft and rigid constructions.
The knitwear offering includes garment dyed pieces with a washed-out, lived-in look. There is a free-spirited, conscious attitude running through the collection, which celebrates a gentle, peaceful approach to life.
www.peuterey.com
Recommended