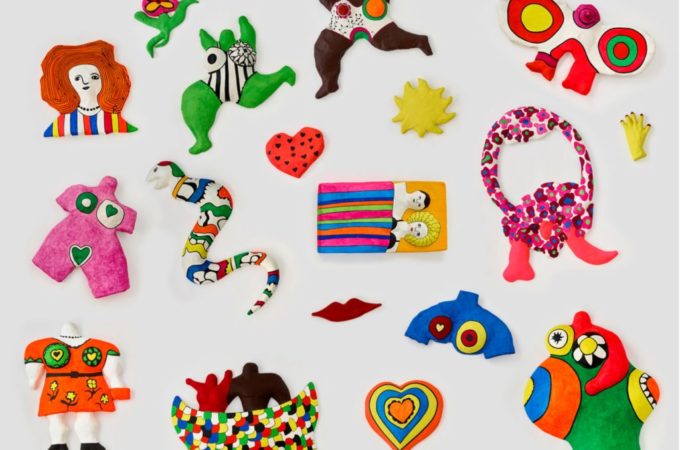 Phillips Paris presents Niki de Saint Phalle x Vincent Darré: Last night I had a dream from 3 to 29 October

Phillips presents Niki de Saint Phalle x Vincent Darré: Last night I had a dream
A major installation of 18 sculptures by Niki de Saint Phalle in a scenography designed by Vincent Darré
Exhibition at Phillips Paris at 46, rue du Bac from 3 to 29 October 2022
This fall, Phillips presents the incredible encounter between Niki de Saint Phalle and Vincent Darré. With 'Last Night I had a dream', the Parisian art director and interior designer presents the group of 18 sculptures created by the artist in 1968.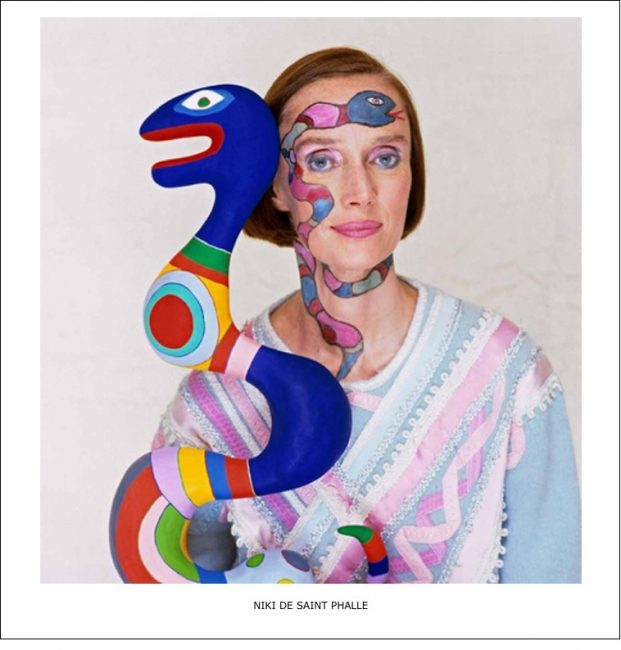 Presented at Phillips Paris at 46 rue du Bac, the exhibition-sale highlights the contemporary genius of Niki de Saint Phalle whose sculptures exploring the role of women in society, identity and racial equality are representative of her feminist struggle.
Nathalie Zaquin Boulakia, Phillips France & International Senior International Specialist, said: "Niki de Saint Phalle's feminist values were ahead of their time and have a very contemporary resonance. Her sparkling spirit and joie de vivre are present in the smallest of her sculptures and in her monumental architectures. It is a privilege to exhibit such an emblematic group of his work."

_____________

Vincent Darré, Interior Designer, says, "My first memory of Niki de Saint Phalle goes back to my teenage years: meeting a young girl called Olivia at a party. How could I imagine, the next day on my way to her house, that her parents were none other than Jacques and Andrée Putman. What a surprise it was when she opened the door to her flat in the 6th arrondissement, where Niki's Nanas were on display. Years later, at the home of Pierre and Geneviève Hebey, her friends, I found her works and drawings for them. The final shock was at the Museum of Modern Art for her retrospective, I plunged into her fantastic world, that of a woman artist, revolutionary and feminist. I feel very close to her works, I am only a decorative artist but her universe, like the Tarot Garden, is part of my childhood dreams that I try to realise with each new project and this one allows me to be close to this great woman!"
Catherine Marie-Agnès Fal (Niki) de Saint Phalle was born in 1930 to a French aristocratic father and an American mother. In her late teens and early twenties, Niki de Saint Phalle was a popular model, but in 1953 she suffered a breakdown and was hospitalised following a nervous breakdown. While in hospital, Niki de Saint Phalle discovered her passion for art and the calming effect that painting had on her. A visit to the Parc Güell in 1955 inspired her to pursue a career as an artist. She was deeply moved by Antonio Gaudi's exploration of colour, form, nature, scale and imagination. Niki de Saint Phalle went on to receive critical acclaim for her revolutionary approach to art making.
In 1961, Niki de Saint Phalle created the first of many "shooting paintings" for which she received much media attention. These paintings are created by hiding bags of paint under a thick layer of plaster and shooting at them, causing the paint to flow onto the plaster. Shortly after 1961, the critic Pierre Restany invited her to join a group of New Realist artists that included Yves Klein, Daniel Spoerri, Arman and the sculptor Jean Tinguely (whom Niki de Saint Phalle would later marry). In 1963, Niki de Saint
Phalle began to focus on sculpture and in particular on the study of women's roles, identity, racial equality and the position of women in society. She became a strong advocate for women, both through her art and politically. This led her to create sculptures of women giving birth, devouring mothers, witches and whores, victims of their fate and potential heroines.
At the end of the 1960s, Niki de Saint Phalle returned to the motifs that had marked the beginning of her career as a painter. She created several series, bringing together different figures that were as much the fruit of her dreams as of her overflowing imagination. In these groups, one can recognise her favourite chicks and animals, as well as symbols of her travels and her love affairs.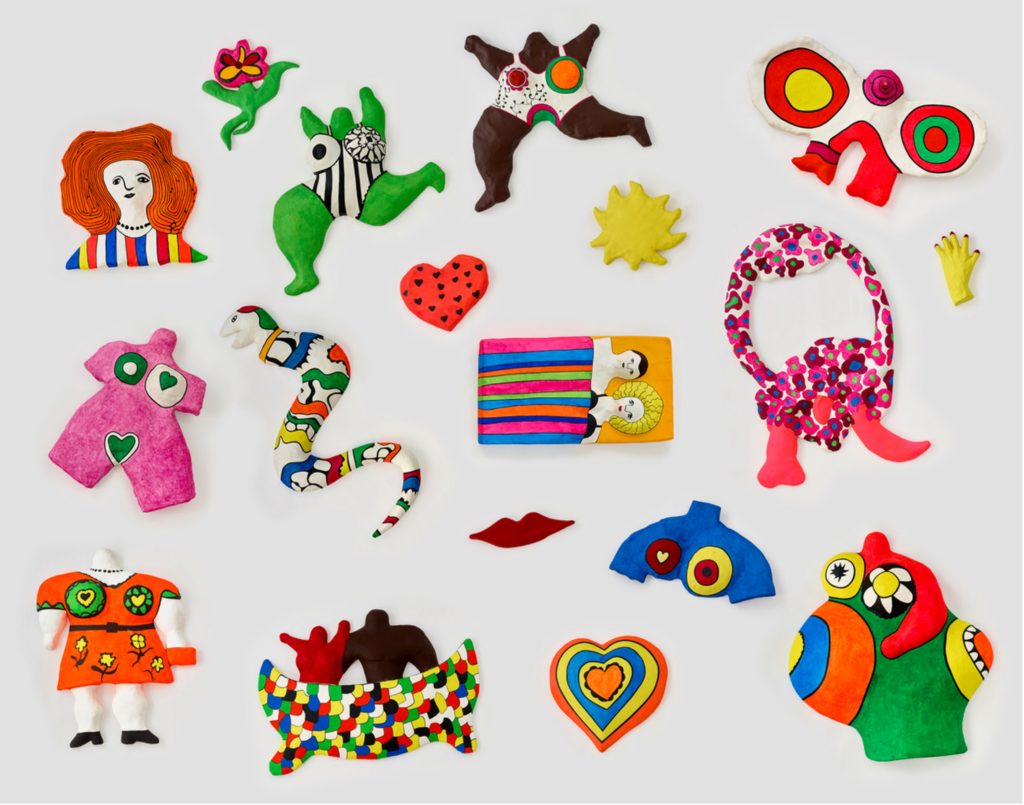 'Last night I had a dream' is the collective title of a group of 18 sculptures made in 1968. At the upcoming exhibition in Paris, these pieces will be placed in a space designed by Vincent Darré. Each of these pieces can be attributed a specific intention and meaning, as they are motifs that are repeated several times in drawings accompanied by texts from the same year.
As its title, 'Last night I had a dream', indicates, this installation expresses the memories of a dream. The flower, symbol of the woman, and the snake, symbol of the man, are recognisable. They evoke the idea of a physical relationship through red lips, different chicks that are the embodiment of a free and fulfilled female body, one of which is pregnant. It is up to the spectator to interpret the artist's dream in his own way by
reconstructing it little by little. Niki de Saint Phalle mixes texts and images to reveal her most to reveal her innermost thoughts and fears in works full of humour and irony, resulting from the confrontation between her imaginary creatures and the illustrated sentences.
Niki de Saint Phalle died in California in 2002 of respiratory failure, caused by her work with polystyrene. Her legacy is a complex and unique universe, enriched by autobiographical, cultural and political references. The artist's work is celebrated through exhibitions such as the major retrospective at MOMA in 2021, an exhibition at the Museum of Contemporary Art San Diego in 2022, and a forthcoming exhibition at Kunsthaus Zürich which will then be shown at Schirn Kunsthalle Frankfurt in 2022 and 2023.
Exhibition open: 3 – 29 October 2022, Monday – Friday 10am – 6pm, Opening on Saturday 22 October
Address: 46 Rue du Bac, 75007 Paris, France
Recommended