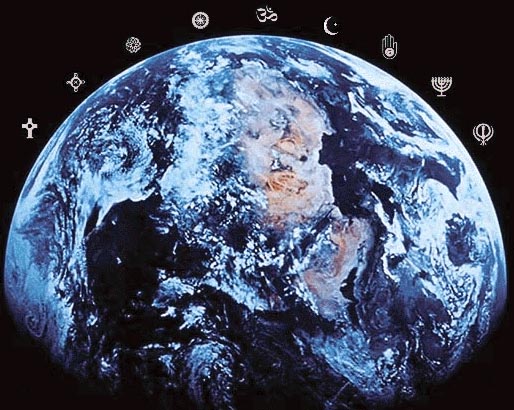 Political & Personal Forecast for November
Astrological Footprint by ClaudiaVannini
November 2015
A month with good opportunities for alliances between countries and negotiations that bring balance between the parties. Venus in Libra, until December, 05th, moves the market and there is a predisposition to reconcile. Everything has to be negotiated, so everyone leaves with some benefit. Governments should set agreements and expand communication. It's time to seek good investors. November also reveals what is hidden. It is an opportunity to discover secrets and to reveal scandals, typical Scorpio´s influence. Saturn and Neptune are not well positioned and the whole planet feels discontented. Following your plans seems impossible. The reality is cruel, and there is no place for making dreams come true. The month's focus is on survival, the pursuit of financial and material resources for the maintenance of the structures. Asia´s economy gains strength and Syria turns into war zone. Refugees in Europe fall ill and are handled by international aid groups, since they are seen as a source of epidemic viral pneumonia. It's a sad moment in history, when we see the concentration fields of the World War II again. An opportunity to rethink about human values and how much we really evolved in the last 70 years. While Saturn establishes limits and boundaries, its position in Sagittarius compels humanity to look ahead, seek new horizons, studying, leaving the restriction of its geographical space and see themselves as celestial beings. NAMASTE
ARIES
Mars enters your 7th House and the entire industry, partnerships and societies are in evidence. Now is the time to grow with other people, collaborating with the groups to which you belong or being called to new advances. Walking on your own is not the focus of the month. You love the independence, but November brings this great lesson: participation and adaptation to the ideas of others. This movement in the House of partnerships is also in question. Venus goes to that same House and the earning of money depends largely on your social skills. Make an effort to wait for the whole group's opinion before making decisions. This is the secret to success in November. The planets move directly and you feel like you're being pushed by people and is called to share your knowledge. Your sex life is going through a very intense moment and you can get a partner to follow this rhythm. Your health is in a good phase and deep Spiritual themes call your attention. Study them!
TAURUS
Peace returns to reign in your home, Taurus. November continues in harmony and your home is perfect. This sector, when organized, brings the stability that you need to gather strength. The moment brings possible financial expansion and new partners for investment. It may be that this occurs with people outside the family, but the biggest focus is to grow with an affective partner or to unite families around a larger goal. It is a good time for group projects. You should expand your area of operation in November. If you have debts, you will be able to clear it up, industry and affective life will thrive. Love brings good, fun moments. Your health asks for you to be home. 2015 had troubled months and now the planets move to give you strength and determination. After December 25, when Uranus ends its retrograde movement, the impulse of change will be complete. The change comes from an emotional breakthrough that occurs with you after so many months under pressure. Its a liberation.
GEMINI
Did you feel the slowness caused by the Neptunian professional year? On the 18th, there is a change and you'll have command of your career. There are good opportunities for new works, but there are also chances of change within your current job. Get organized so that, at the time of the change, everything is in order. Your love life starts to wake up, but everything still seems hard to fit into your routine. Take it easy because you may seem obstinate to live a love and end up looking cold when making decisions. That will keep only the ones you love close. Try to bring people to your intimacy slowly and subtle, making them comfortable. Watch out for anxious behavior. The strength of the month is to gain power and money. Actually, you can guide your actions to get money where you want. Your home is benefited by this positive attitude and you are a support to others who need to take control and have their career shining again. Avoid adventure and extreme sports at the end of the month. Preserve yourself!
CANCER
A very creative month that is full of fun. Life seems lighter and is a month suitable for pregnancy. It is a financial expansion phase and all work related to children brings quick return. A new partnership can emerge and some work can be developed from your home or studio. Remember that Mars moves in your 4th House and home is your refuge to create and make money. Love is in good time and you have better opportunities after the 20th. Be present in all social events. It's a great opportunity to make contacts and show people your projects. The big focus now is to develop through the social group and to not walk alone. You grow up with others, that's why partnerships are so important in this month. Your health is in a good phase and must have a lot of vital energy to deal with the 5th House, full of sex, creativity and fun. Venus also makes you forget yourself. Enjoy!
LEO
You had very intense months in early 2015 and a period of good personal and financial recovery. Now is the time to adapt to what has been created. If you've made good changes in your life, you will be able to handle them very well. If not you must implement new ones next year. Accept others proposals, since Mercury walks towards the other signs. Take advantage of the growth of the other signs in the technological area and then launch new ideas joining them. Your finances are still well and your home is extremely strong. Health is not as stable as in previous months. It's time to get some rest and give your body a recovery time. Next month your health will be in order. The end of the month promises good opportunities in new businesses and work, stay tuned. On the 22nd, begins a phase of happiness and fun. Romances can occur naturally during this period, but only after December 25th will a strong progress on love life, with Uranus ending its retrograding.
VIRGO
You are at the time of consolidation of achievements. There was a great increase in earnings and many debts have been paid off. This month promises a financial growth cycle, but the most important thing is to note that you are in preparation for new horizons. It all depends on your past experiences. If your life is organized it will bring a new, positive, cycle. If you are still structuring intellectually, this cycle will begin after New Year's Eve. The important thing is that nothing can stop this time of expansion. Stay alert with regard to studies and seek to improve your knowledge with specialization courses. Eyes open for foreigners. There are good opportunities through them. Your family lives a better moment. Love can go through tests and will remain only if it is a real love. Little girl fantasies will go away. Improve your health with good diet and exercise. Keep energy for all that the Universe prepares for you from now on. Enjoy the good time!
LIBRA
What wonderful news! The Sun is in your House of finance. It is a very prosperous month and you radiate this energy all around. Venus is in your sign, expanding your aura so you receive attention wherever you go. Love chases you and partnerships will be a great support for your emotional stability. There are good opportunities with foreigners and with technology. If you are in the world of electronics, a great growth and many businesses can happen through the media. No need to travel to the handout. It's a great time to get new resources abroad. Find out about new opportunities because Jupiter enlarges the entire sector related to other countries. Next year, there are expansions for you, so enjoy the good month to organize your home and your family relationships. Take care of your health and pay close attention because Mars can bring accidents. Avoid any kind of risk, since your impatience may cause problems. Stay calm and take advantage of the month!
SCORPIO
Congratulations, Scorpio! We started the month with good news about health. Now vitality is total, and past problems evaporate, there is a lot of energy to live and work. Good opportunities for new jobs and too many responsibilities with more money. After the 22nd, prepare to receive the Sun in your House of finance and receive the deserved material growth that is expected. Your spiritual life asks for more attention and is a good month for delving into a meditation or therapy to work the connection with the Self. Your sexual magnetism is expanded and it attracts people and makes your presence more observed than ever. The month asks for investment in looks, with nice clothes and accessories that accompany this moment of glory. Love is in a good phase and you seek a spiritual connection with your partner. When working your Spirituality, you may find someone special and, with them, further develop the sentimental cure you need in November.
SAGITTARIUS
Sagittarius, you have 60 days to prepare ahead for the big boost that will come in next year's professional life. The best way to create good conditions for this is to focus on you, in your intellectual development, in studies and having everything organized. The timing is good to solve any family matter and you may get some space to take care of yourself. Your body asks for care and later this month aesthetic issues will be important. Your body reflects the care you have with yourself and it's time to exercise, eat well and treat yourself with care. Your financial life is more balanced and it will continue that way. In love, you get lost in fantasies and idealize affection, but can have a good time in November. If you want to study, pick up specializations in other countries or institutions that have connections abroad. November marks a beginning of independence. Important planets will stand by you and any fears will be faced with determination and audacity. You are your own master.
CAPRICORN
That dependency phase is over. The planets help the Self and you feel you have the strength to follow on your own. You can organize your life to your mood and there is no space for melancholy. The professional life goes through happy moments and you can proceed with subtlety and fellowship. People are more open to your presence in the professional environment and there are many invitations to participate in events and conferences. Be there, participate! Your finances go through good times and improve at the end of the month. Until Christmas, you'll need patience in this sector, since Uranus retrogrades and may even hinder its development. Still, the month promises a lot of work and money. Be careful with your bowels, with all the fuss, you can neglect diet and overload your system. Make the famous detox and keep a calm mind with meditation. Love was better in October, but there are no major crises during this month. The social life will be hectic, so remember to adjust the intimate life and social events.
AQUARIUS
Your financial life has been a challenge in 2015. The suffering decreases in November, as Neptune suffers less pressure, but you still have to work with dynamism to overcome the lethargy of the year. Anyway, this is much better than the previous months. In love, you live a very sexy moment until the 22nd. Sex is the theme of this period. You start to get more strength from partnership and sincere affection. In these next 60 days, you get every day more independent and increasing personal power. Things happen your way, since you do not depend anymore on approval of others. Enjoy and create a solid foundation for your career, because in December there will be more energy in this sector. Health brings signs of fatigue because of the fight that was this year. Hang in there, since Uranus ends its retrograde period at Christmas and you will feel better. Include moments of rest and search for therapies like meditation, reiki or acupuncture. Don't take any chances in intense physical activity and avoid long trips.
PISCES
Again the doors open to you through friends and bosses. Your job is well done and brings good opportunities to expand your professional life, especially after the 22nd. It's the beginning of a very positive phase at work with the duration of one year. Devote yourself and you shall draw the attention of your superiors. Perfectionism has consequences in your physical body. Your bowels can cause problems and again the suggestion is to detoxify. Love has been prowling your life for a few months and now, with this increase in vital force, you may be surprised by a definition in this sector. Romances take place in the environment of work or study. You must have a mental connection with your partner; since he will see you grow and become more affectionate. Participate in the social events and parties that celebrate this positive phase and notice how, after the 18th, everything happens surprisingly well.
by Claudia Vannini
Recommended