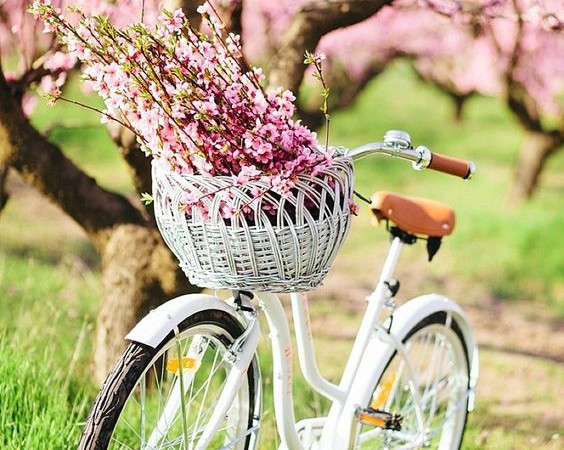 What Are The Stars Saying for APRIL 2016?
April has an interesting outlook!
There are two periods quite distinct in the same month. Until the 18th, very dynamic. After the 18th, an atypical scenario. On 7th, we have the arrival of the New Moon in Aries. It is a double incentive. New Moon marks the beginning and the Aries sign has a greater force, an initiative in the fire element that brings confidence and independence. Many projects can be launched successfully in this phase. The New Moon and the waxing moon will pass by signs of action and stabilization. Technical and insight. It is the perfect stage to shape the ideas and put them into practice. After the 18th, we live in a world with restrictions. Two important planets are in retrograde motion. Mars on the 17th and Pluto on the 18th. Mars will push us forward until the  17th and then cause a stagnation until June 29, 2016. We'll think more before acting, and we can give up some ideas that were going well. Here there is a need for a greater effort to continue your plans. Pluto retrogrades on April 18th and returns to direct motion on 26 September, 2016. Themes of the past return and issues that we thought closed, ask for our attention. Some losses may occur and Pluto passes making the cleaning of the remainder. At that time, internal resources must emerge to fill the sector that has been sanitized and reorganize it in a new way. At this stage, you can study and bring some new knowledge to your life. It is a restructuring phase. Each person will have a kind of change, but all will be affected by this long period. Wisdom and tranquility are allies for times when Pluto acts. It is a time to let something die for a new life. Enjoy and make your transformation.
NAMASTE
ARIES
Things change for you in April. With more independence you get to choose the path you want to follow. This personal power improves your self image and the desire to care for the body. A reform in the wardrobe is welcome. It is a prosperous month with good financial opportunities, creativity and love. You will have a great financial boost in the last 10 days of the month. A perfect time for you that had difficult times, with improvements to health.
TAURUS
You live during April a period of extreme personal growth. Many things will happen behind the scenes and will still be of extreme importance. This inner strength gives you ability to reshape your routine, since your sensitivity is heightened. Good opportunities in the work sector and health is good. Love goes well until the 18th and money grows after day 6th. Demonstrate to the universe that personal growth with an investment in a new look.
GEMINI
April brings great energy and resolution of health problems. Your social life continues to grow and more friends come and become part of your routine. On the 7th, you go through a good financial moment that lasts until the 23rd. In love life things get complicated, try to be flexible. Between April and September you have control of your life and can make the desired changes. The fruits of last semester begin to appear and they are pleasant. Finally a period of relief.
CANCER
April is special to you with great opportunities for career and launching new projects successfully. As it is a very busy period, save a few minutes of the day to rest. Exercise to avoid stress. Jupiter contributes to your financial expanding it. In the love life you are more reserved because Saturn is retrograde. Avoid isolating yourself and solve most of your pending issues between 07th and 25th, which is the best phase of the month for you.
LEO
Excellent moment in your affective life, Leo. Trysts take place at the place where you study and also with foreigners. The professional phase is excellent as the sun goes through your house of work. It is a month of success and growth. your finances undergo expansion until the 28th. After that you may have to wait to receive some payments. Health finally stabilizes and you return to live happy moments with optimism.
VIRGO
Yet another period to put forces at work. Even with retrograde planets, you have enough energy to launch projects with determination and have financial return. Again you have to detoxify the physical body and the mind. Abandon the projects that do not work and do not look back. April calls attention to emotional disturbances. Be carefull with love and accept the help of partners and people who love you. People will be generous with you.
LIBRA
Organize your finances until the 18th. After that date, Pluto disrupts the flow of money. In April, you live important moments in love. They are happy moments, blessed by Venus. After the 17th, do not take personal or professional decisions. Be harmonious in communication and control the aggressiveness brought by Mars. Remember to rest, for the second half can drain your energy. Seek new knowledge or perfect yourself in your area.
SCORPIO
Good phase for a new job. By the 17th, you have the energy of Mars to break new ground. After that date, you will focus your energies on Love. Career and love can go together. If you feel the desire to isolate yourself, understand that it is natural. It is the effect of so many planets in retrograde movement. After the 18th, eat more carefully and watch out for your health, with close attention to the liver. Avoid toxins and you will get through the beautiful retrograde motion of Pluto.
SAGITTARIUS
April asks for involvement with groups. You have good job opportunities through friends and it's good networking. Financially, things are going well. Avoid risky investments after the 17th. Love is in a great phase and someone from your work place can get your attention. Career and love can mix. Cope well with this dynamic. Your health goes through great moment and you feel the desire to include exercise in your routine. It's a good phase.
CAPRICORN
Uranus brings prosperity to you. Besides the money you feel your energy increase. Dedicate yourself to improving your career and worry less on breaking new horizons. You should stabilize what you planted at the beginning of the year. Until the 18th, your health needs attention. You work too hard and overloads the physical body. In love, you are more reserved. You live emotional conflicts and will have difficulty sharing them with others. Avoid isolating yourself.
AQUARIUS
April is a special month to give attention to home and relatives. The career is not as active in this phase. Some disruptions after the 19, can shake your emotional. The past unresolved calls for a decision. Pay attention to maintain a good mood and prevent depressive thoughts. After the 18, pay attention to your health and put all the forces in the intellectual development and improved communication. Seek help if you feel too nostalgic.
PISCES
After the 5th, Venus works with your financial life. Your main focus is to make money and Mars also works to make it happen. Many things happen after the 17th, so avoid decisions about money until the 30. Direct a little energy for your emotional well-being. The health is good. Include a few moments of rest because there is much work ahead. Between 28 and 30, get ready for some delays that test your patience. Love goes well.
Astrological Footprint by Claudia Vannini
Recommended