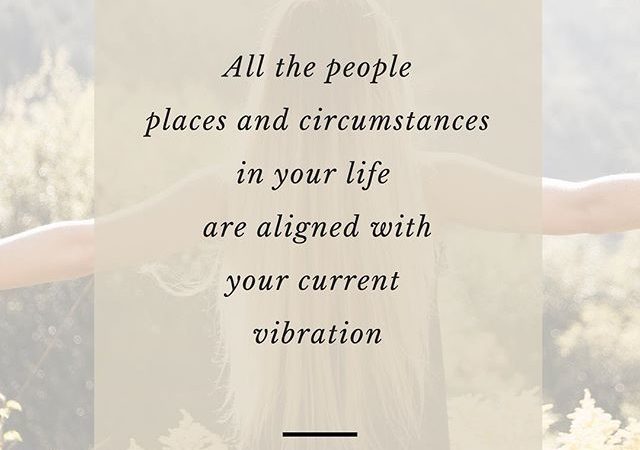 What Happens In April 2020? It's a time of Renewal – by Claudia Vannini
APRIL, 2020
Until when? Until May 04th, 2020. On this day the Lunar node leaves the Cancer sign and moves to Gemini. If you have a pending theme with family or friends, it ends on May 04th. We will embrace Gemini's solutions on May 05th. A lot of knowledge, technology and intelligent responses. It's the new phase for Artificial Intelligence.
A computer and a scientist will bring a new medication the annihilates this virus.  After May 5th we will return to our friends and social interactions.
Are we free from the virus? Never! Will we relapse? Yes. In July, November and December, 2020.
The virus can mutate. Today we are stuck as the Lunar Node is in Cancer, we can't keep up to the virus. When the Lunar Node moves to Gemini we will mutate at the same speed as the virus. We won't be stuck with Chloroquine and azithromycin. A new medication will change the course of events in April.
While we wait for this News we must organize our finances and search for practical solutions.
What about the financial markets? They go up and down until the 14th of April. There is a boom in death numbers on April 04th. We have no guarantees until then. A revolutionary solution my appear on April 11th. We should not insist on this idea. it's imprudent.
Write these days down on your calendar: 14, 15 and 21 of April. These are the days in which the Sun will be completely blocked from its action on Earth. The Sun is to blame for this war with an invisible enemy. We are living a war! In times of war everything changes. New concepts can appear, a new economy.
It's a time of renewal, even if all we can see are the losses. Years ruled by the Sun always bring death and drama. The Economic solution for April is the union of companies. The brands must unite and work together. There is no advantage on firing employees, we will go back to regular commerce on May 11th. Those who have a prepared team will have an advantage. Those who fired everyone will have to spend time reorganizing their team. The Thirst for money will be enormous after May 04th, 2020. The prepared and patient will profit. Wisdom to all of us.
Learn how your sign is doing in April 2020:
ARIES
You pave the way for others. Use your perception and find shortcuts. This should be a month of great freedom for you. During the quarantine, count on the support of Venus to see the horizons that are out there. Perfect your personal and professional relationships. You will be ready to act when the Planet returns to normal. Study a new topic and take advantage of Pluto's support to organize finances. You will be vital for everyone during the return to regular life. The best days for you are 3, 4, 11, 12, 20, 21, 22. The challenging days are 1, 2, 7, 8, 13, 14, 28, 29
TAURUS
You are the accountant of the Planet. Use this ability to organize the finances of your family and community. Make your spreadsheets and manage money for many people. Teach what you know to others. You are the most prosperous sign in April. Make things happen. Even in chaos, money is in your sector. Remember to share the benefits so that you don't have to pay in the future. The month promises marriage, but this can wait, right? The best days are 5, 6, 13, 14, 23, 24. The challenging days are 3, 4, 9, 10, 15, 16, 30
GEMINI
You are the brilliant mind! We need your ideas. Think, find solutions for your family and your community. Use technology and make money without fear. You can do it! April promised a great spiritual and philosophical change. It was already projected, by Saturn, as a turning point in the way of thinking about life. There is still a call to move to another country or study a new language. This event will not be lost. It will come back to you at the right time. Get ready for this! The best days are 7, 8, 15, 16, 17, 25, 26. The challenging days are 5, 6, 11, 12, 18, 19
CANCER
You are the great protector! Naturally you suffer when you see the imbalances on the Planet. Trust your intuition. Keep protecting others. April promised career advancement. It still promises luck in financial speculation. The end of the month is better for earnings. You are the one who can earn the most from working online. This involves a good computer and a fast internet. Make sure you have that. Don't change course now. Keep doing what you master. The best days are 1, 2, 9, 10, 18, 19, 28, 29. The challenging days are 7, 8, 13, 14, 20, 21, 22
LEO
You are a leader. Use this ability during this Planetary phase. Keep calm to deal with the 01st and 02nd days of April. Saturn challenges your strength. Do not confront the quarantine. Wait. Several Planets will challenge your sign. Let it flow. Do what you can. After the 19th, you get a certain movement. Until then, a lot of physical exercise at home to spend the accumulated energy. You are one of the most affected by the quarantine. Be kind to yourself. The best days are 3, 4, 11, 12, 20, 21, 22. The challenging days are 9, 10, 15, 16, 23, 24
VIRGO
You are the sanitarist of the Planet. Look at that! Your hygiene warnings have become the norm. Continue to guide others in what you are an expert: cleanliness and health. Despite the regrets, April brings possibilities for you. If you are shrewd, you will invest all your time in online marketing and advertising. Don't even think about standing still. Speak, communicate, spread your work and wait. On the 3rd, Venus already shows some signs of financial movement. Persist! The 27th brings another good opportunity. The best days are 5, 6, 13, 14, 23, 24. The challenging days are 11, 12, 18, 19, 25, 26
LIBRA
You reign absolute when harmony is installed. It is natural that you suffer more when you see a chaotic scenery. Reinforce the memory of happy days. They will be back. April promised a lot of fun and romantic encounters. Venus was ready to shake up your daily life. This energy is yours, it will not be lost. Worry less about money and more about your health. Protect yourself! You are weakened. What doesn't happen now, will happen until July. The best days are 7, 8, 15, 16, 17, 25, 26. The challenging days are 1, 2, 13, 14, 20, 21, 22, 28, 29
SCORPIO
You filter the energies of the Planet. It is difficult to accomplish this mission, right? The month should be prosperous with a lot of money. Don't worry. This money is yours and is circulating. When the Planet goes back to normal, the money that is yours will return to the right destination. Mercury and Neptune activate your creativity. Take the opportunity to seek smart solutions. After April 19th, a new scenario opens. Trust as you always have. The best days are 1, 2, 9, 10, 18, 19, 28, 29. The challenging days are 3, 4, 15, 16, 23, 24, 30
SAGITTARIUS You are a cheerful and optimistic person. Fill your environment with these gifts. Jupiter and Pluto give you strength to overcome the quarantine. If you speculate, you have good results. Many changes come after this phase. Spiritually, you will never be the same. Let the changes take place. If you were a non-believer, you will begin to rethink your concepts of faith. The last days of the month are best for working online. Stay balanced. The best days are 3, 4, 11, 12, 20, 21, 22.
The challenging days are 5, 6, 18, 19, 25, 26
CAPRICORN
You are the planetary anchor. Try to anchor the people around you during this time. Your challenge is to cooperate with others. Your family asks for help. Be present. Mars and Saturn bring strength to your financial life. You can make money in the chaos. Don't back off. There are possibilities for you. April promised something unprecedented: fun and leisure on Planet Earth. That part will have to wait a bit, all right? Take good care of your health until the 19th. Rest. The best days are 5, 6, 13, 14, 23, 24. The challenging days are 1, 2, 7, 8, 20, 21, 22, 28, 29
AQUARIUS
You are the humanitarian. We never needed you as much as we do now! Act in communities and build a support network. You have that gift. Mars activates the war energy. Control this force well to avoid being scorched in the process. You can imagine that you are losing a lot, but April did not promise great financial and professional advances in any circumstance. You have no losses but no gains. Avoid deep discussions and debates. Now it's not the best time for it. The best days are 7, 8, 15, 16, 17, 25, 26. The challenging days are 3, 4, 9, 10, 23, 24, 30
PISCES
You are the most perceptive of all the signs. This Planetary phase challenges your mental balance. April promised more time at home and with family. It seems that your requests have been heard. Even with the emotional crisis in place, keep your goals. You know, better than anyone: what's yours, nobody can take. Jupiter and Pluto open the door to online work. Other countries call you through technology. Reach out to your contacts and broaden your horizons. The best days are 1, 2, 9, 10, 18, 19, 28, 29. The challenging days are 5, 6, 11, 12, 25, 26
Recommended