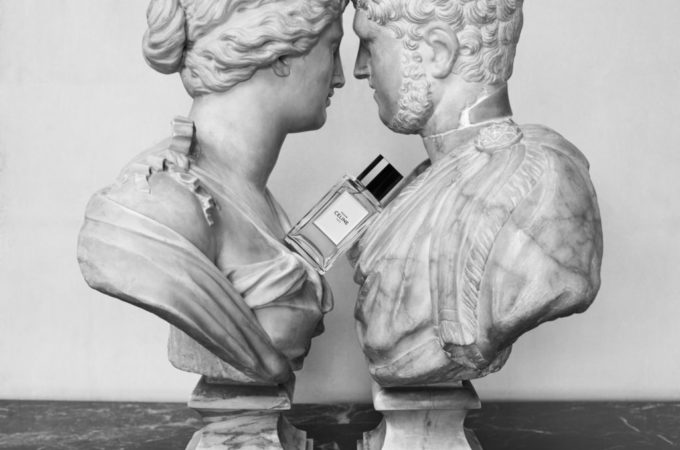 CELINE HAUTE PARFUMERIE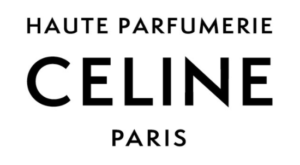 Sometimes it's not easy to find the right perfume, and especially one that no one else has. Do you know this feeling?
This thought didn't let us go and we tried out several different fragrances and finally found some of the most exclusive fragrances for you, from HAUTE PARFUMERIE CELINE.
Unique and distinctive, they give that very special touch and make heads turn…and often comes that shy question, " Excuse me, may I ask you what perfume you are wearing?"
A hint of irresistibility spreads in the air.
These are our absolute favorites: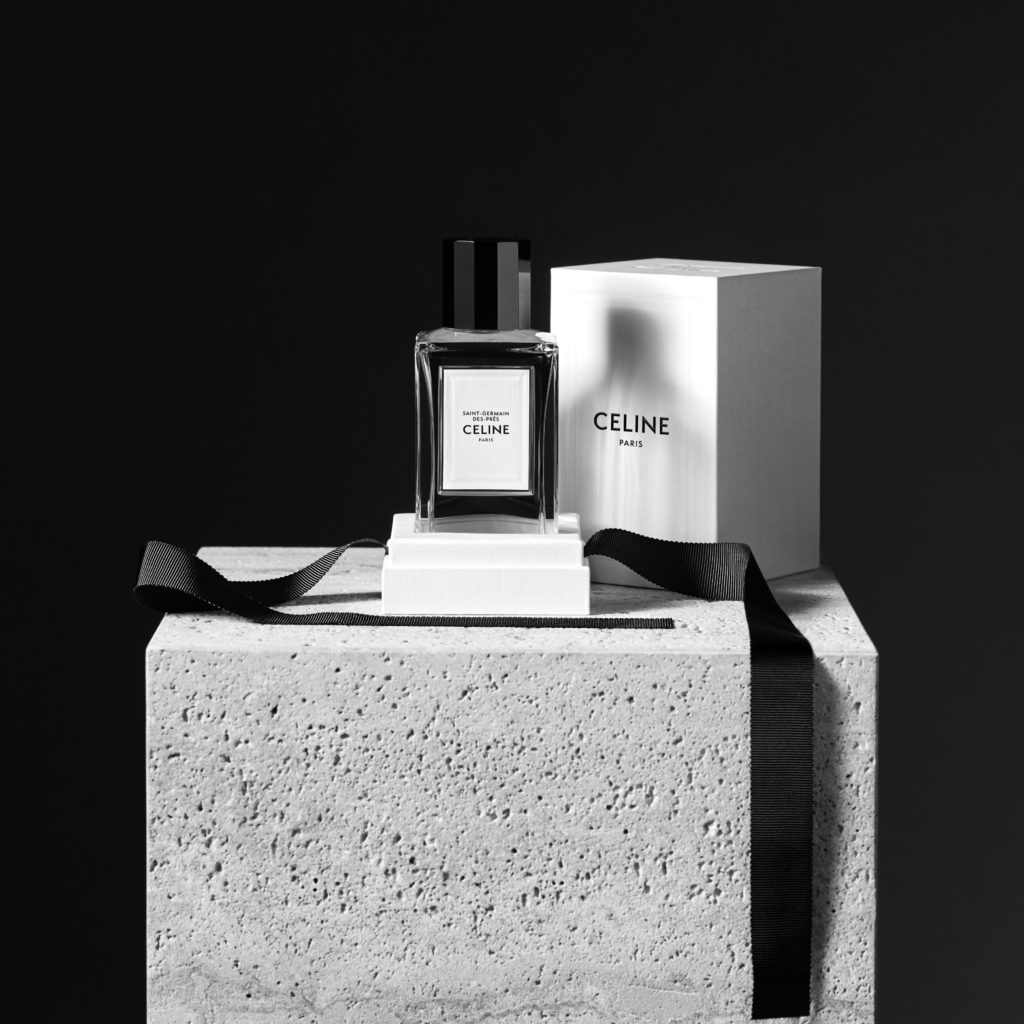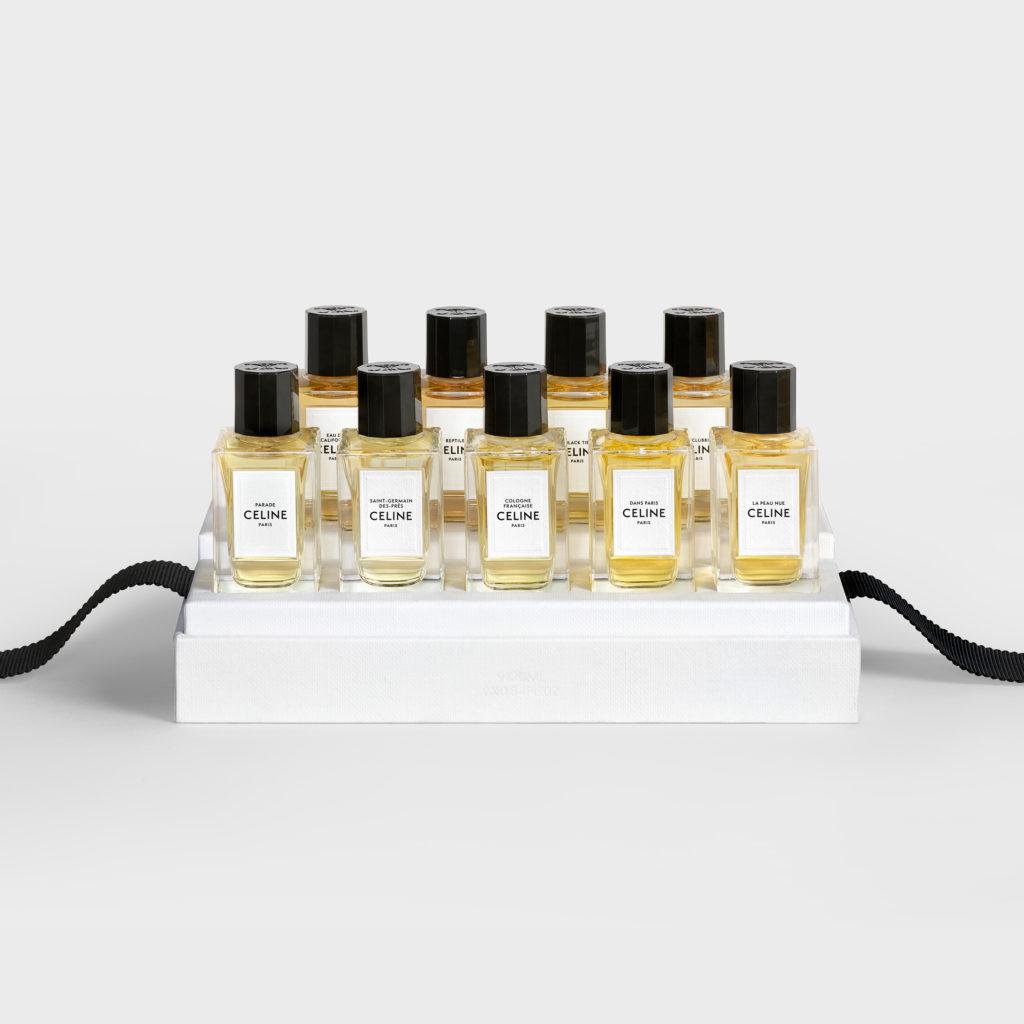 Our favorite product is the miniature set with 9x10ml (290€), it's the best way to get to know all the fragrances and you will we able to find the perfect fit for different events, because in the end it's all about emotions and we don't always feel the same, do you agree?
If the beauties have names? Are you ready to meet:
PARADE
SAINT-GERMAIN-DES-PRÉS
COLOGNE FRANÇAISE
DANS PARIS
LA PEAU NUE
EAU DE CALIFORNIE
REPTILE
BLACK TIE
NIGHTCLUBBING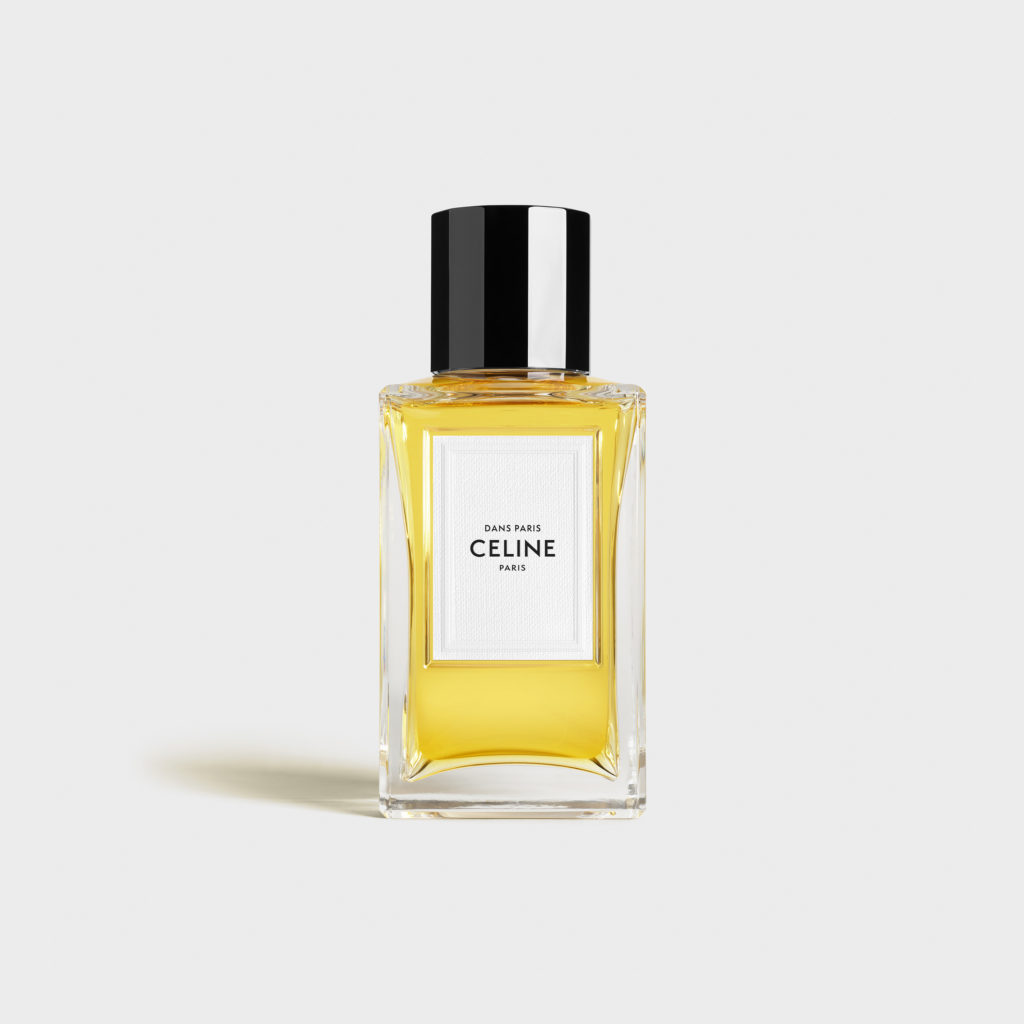 ZOOM ON
⇓
DANS PARIS
EAU DE PARFUM 100ML
210 EUR
THE PROMISE OF PARIS WHEN YOU'RE 20 AND FEEL LIKE THE CITY IS YOURS.
THE SWEET VIVACITY OF BERGAMOT AND CORIANDER SEED IN THE HEAD. A JOURNEY ALONG THE SEINE, UNDER A RADIANT SUN.
LIKE A CINEMATIC TRACKING SHOT ON THE PARISIAN FACADES THAT LEAVES YOU WEIGHTLESS, WRAPPED IN AN ADDICTIVE VANILLA AND POWDERY LAUREL FLOWER ACCORD.
BERGAMOT, CORIANDER SEED, LAUREL FLOWER ACCORD, MUSK, VANILLA.
IN ORDER TO ALLOW YOU TO CHANGE YOUR MIND IN CASE THE PERFUME YOU ORDERED DOES NOT SUIT YOU, THE HOUSE OF CELINE OFFERS YOU A SAMPLE THAT WILL ALLOW YOU TO SMELL IT ON YOUR SKIN BEFORE UNSEALING THE BOX FROM YOUR BOTTLE.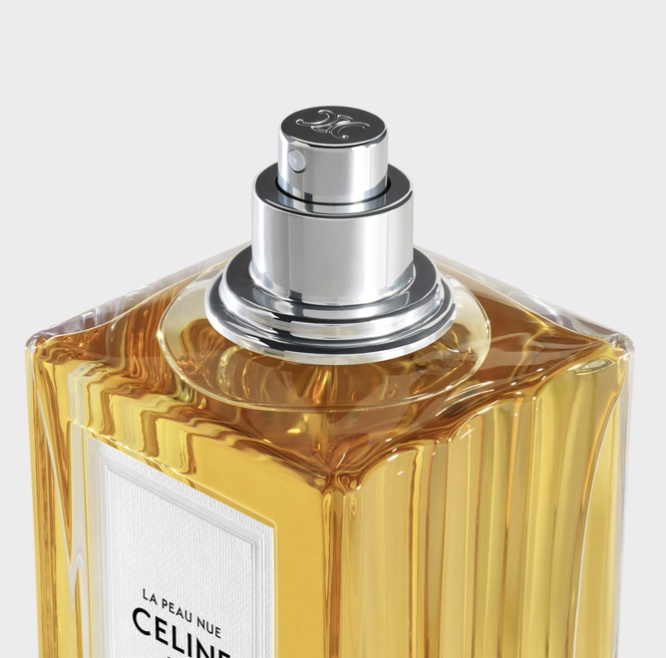 HAUTE PARFUMERIE AND MAISON CELINE
AVAILABLE IN SHOPS AND ON CELINE.COM
Recommended