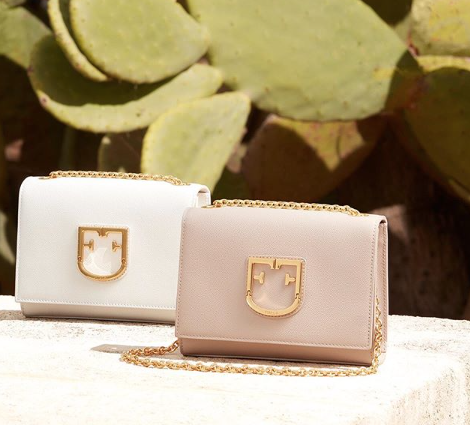 CHIC LOOK WITH FURLA VIVA

FURLA VIVA is the special "occasion and ceremony" of the Pre-Fall 2019 collection for a chic look.
Its mature leather is available in several colors and the monogram varies according to the palette.
Furla Viva is worn over the shoulder with a delicate chain or it can be hidden inside the bag to become a pouch.
Recommended