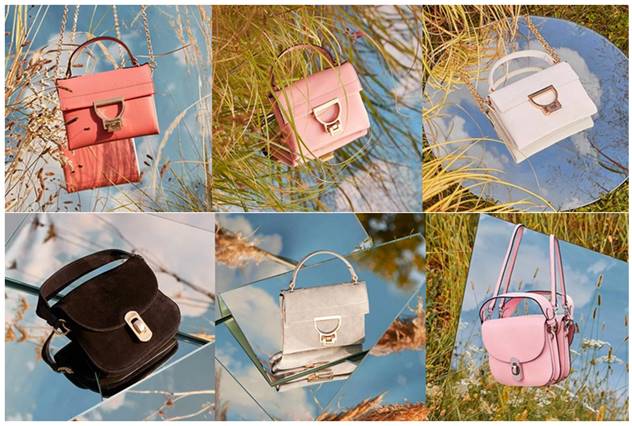 COCCINELLE, Mini Bag Amore Mio
This season, never go anywhere without these enfants from Coccinelle. 
Compact, functional and worn over the shoulder, the mini bag can be taken anywhere, at any time of day: from office hours to world travel, dinner to nightclub, as a must have in the baby version. 
The brand's two iconic ranges zoom in on the XS dimension: dynamic Arlettis, with its fold and reversed gold bar, and newcomer Zaniah, rounded like a urban postwoman's bag with clip closure. 
Available in suede, padded or crocodile-effect leather, the mini bags from Coccinelle play with colours and patterns: passionate red, soft black, chalk white, fuchsia, contemporary gold and silver. Or in squares, Vichy print or new tartan. 
Wear them whenever, even altogether. Love them, mix them, and collect them. 
Recommended