COS × MATI VENTRILLON FESTIVE COLLABORATION
COS × MATI VENTRILLON FESTIVE COLLABORATION
CELEBRATES A MODERN TAKE ON TRADITION AND CRAFTSMANSHIP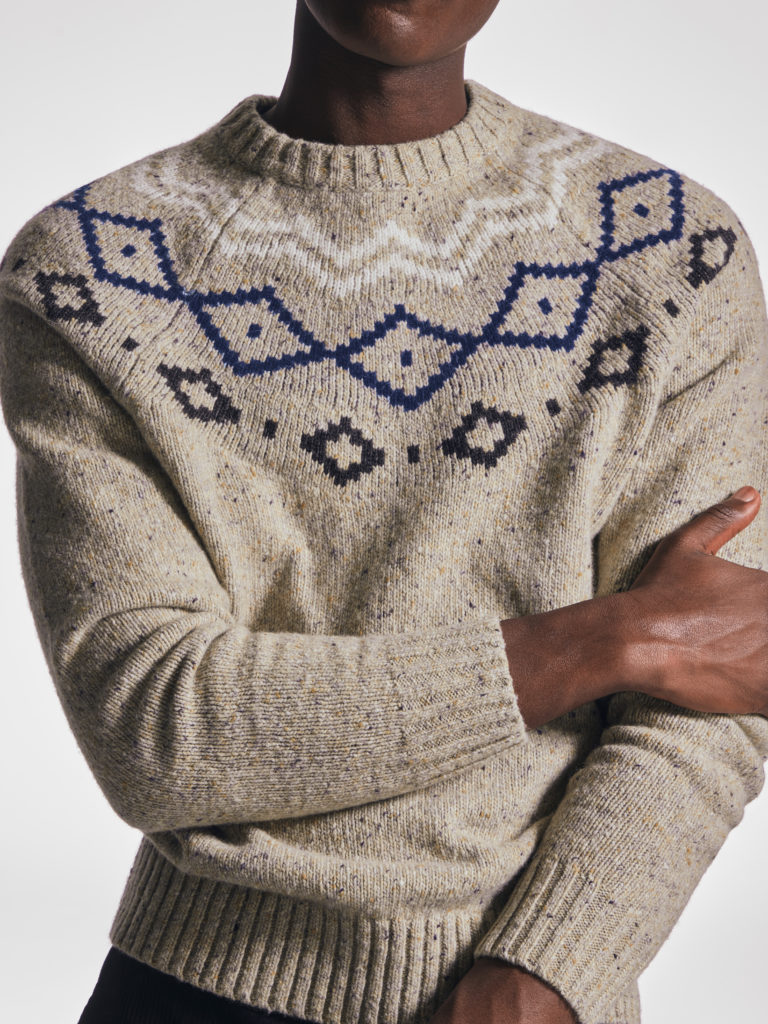 This festive season, London-based fashion brand COS partners with Fair Isle knitwear designer Mati Ventrillon. Combining innovative and more sustainable approaches to design, the brand presents a minimalist take on traditional patterns.
Dedicated to continuing the craft into a new era, former architect Ventrillon is one of the few remaining Fair Isle knitwear producers on the remote Scottish island, moving from London in 2007. After immersing herself in the island's heritage and tradition of passing on skills unique to Fair Isle and the dissolution of the Fair Isle Crafts Cooperative in 2012, Ventrillon went on to create her own brand.
Speaking of COS' support of independent creatives and designers, Ventrillon comments, 'It was nice that COS took the time to find someone from Fair Isle to work on this project. Supporting smaller brands, our community, and spreading awareness that we still exist is truly wonderful.'
The collection comprises four specially designed Fair Isle pieces available across both womenswear and menswear; three jumpers and a hat crafted from high-quality yarns. Each piece, made from responsibly sourced wool, features a motif designed exclusively for COS. The design demonstrates a unique take on the famous festive knit, highlighting and enlarging the smaller motifs of the long-established patterns to become a focal point.
The collection is available globally on cos.com and in selected stores for a limited time only.
Recommended