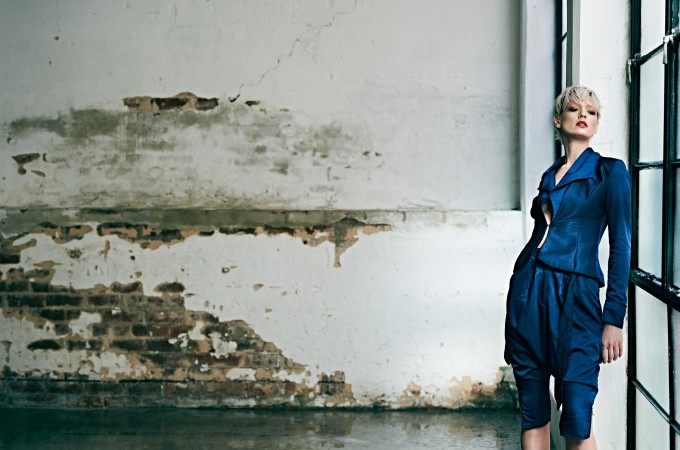 DESIGNER DISCOVERY – HOODEDWEPT
DESIGNER DISCOVERY
During Paris fashion week we were lucky to meet Neil Sheriff at the Cube Showroom, designer of the premium fashion label HOODEDWEPT from Australia.
Hoodedwept embrace fashion a language with every collection, communicating the brand's singular philosophy: that of fashion being one of the most powerful forms of communication.
Neil explained to us that the spirit of this brand is to create clothes for 'women with brains', and that's exactly why we fell in love with it. Intelligent fashion for strong women finally came along.
Hoodedwept is presenting directional, monochromatic, fashion-forward pieces for Women, men which emphasise strong, functional silhouettes and textural fabrics, blending a distinctly Eurasian aesthetic with elegant, minimal styling. We can tell that the SS18 collection has a very unique style and something mysterious in a very beautiful way. This might be discovered at first sight, or even at second when it comes to feel the fabrics: 100% Australian bamboo was used as well as knitted linen, organic cotton, recycled leathers and ethically sourced wools and animal fibres. As we said, intelligent fashion.
No question that so many women out there have been waiting for something like this.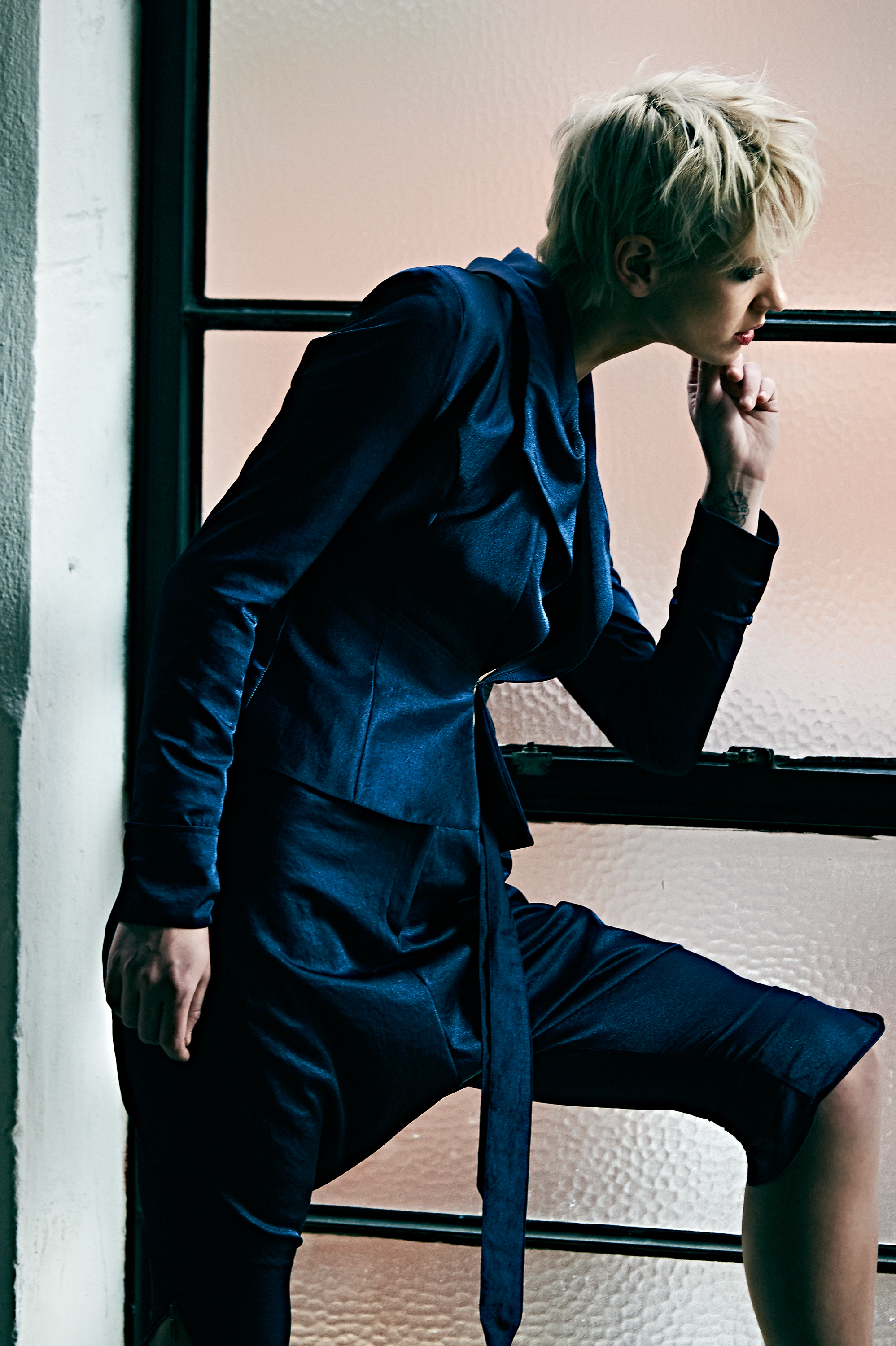 THE STORY BEHIND
British born but raised in Australia, Designer Neil Sheriff began his training after obtaining a specialist fashion scholarship at Kent St Senior High School, before becoming the youngest applicant accepted into Costume Design at West Australian Academy of Performing Arts where he majored in Costume.
Upon completion of his degree, Sheriff travelled back to London where he embarked on a rewarding , if hectic, career in Costume design and design education with companies such as The Victoria & Albert Design Museum, MTV and Chris Fitchew's award winning firm, Beau Productions as head of design.
After tiring of the incessant touring lifestyle and longing for more creative and professional control over his career, Sheriff retrained in Commercial Fashion and Brand Management at the prestigious London College Of Fashion, before launching his first label Dunce Apparel in 2007. The brand was stocked UK wide in specialist boutiques and was geared toward an alternative, youth-oriented demographic with a quirky, yet luxe aesthetic, attracting clients such as Actress Naomi Watts, Musician Marcella Detroit and Actor Rufus Sewell.
After a successful 4 year run, Dunce was sold in 2011, marking Sheriff's 10th year in London. The sale inspired a return to Australia and take stock of his career. This process involved a sabbatical from design and a 3 year stint Brand Managing and Product developing for other labels, applying his skills and knowledge to the aid of Australian fashion Icon, Ruth Tarvydas and, later, as National Brand Manager for Saxony Australia for three years.
It was here that Sheriff discovered the sophisticated, avant-garde monochrome aesthetic that would later become his trademark. After his tenure with Saxony, and with Creative Director Stan Wan as his mentor, Sheriff returned to Perth to reunite with family, set up his studio and begin designing once again under the moniker Hoodedwept. Within the 1st year of trade, Sheriff was selling successfully online, had secured national and international stockists, National press coverage, refurbished the Hoodedwept studio to a showroom and began to show Runway for Melbourne Fashion Week, Styleaid Ball, Sydney Fashion Week and Paris Fashion Week 2018.
The brand continues to grow, creatively and commercially brining life, work and art full-circle for Neil and all at Hoodedwept.
 This year was the very first time the brand showed its collection during Paris fashion week and we are very delighted to introduce you to this lovely label and its designer.
Our favorites from the NEXUS AW17 collection
The Gallileo Funnel Dress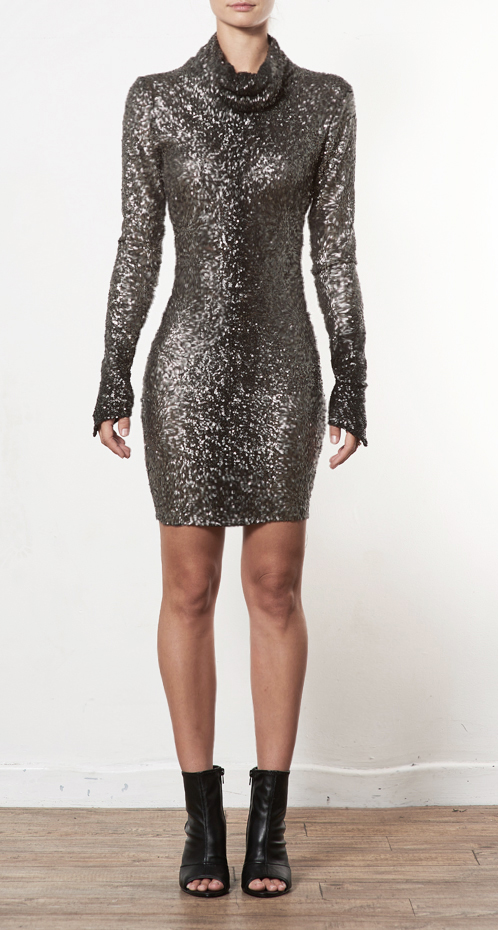 Axial Sequin Pant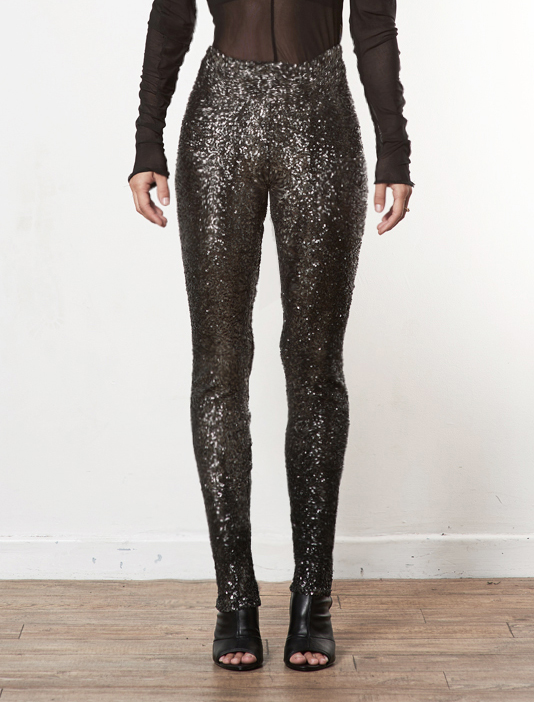 Eclipse Mohair / Cashmere / Leather Cardi.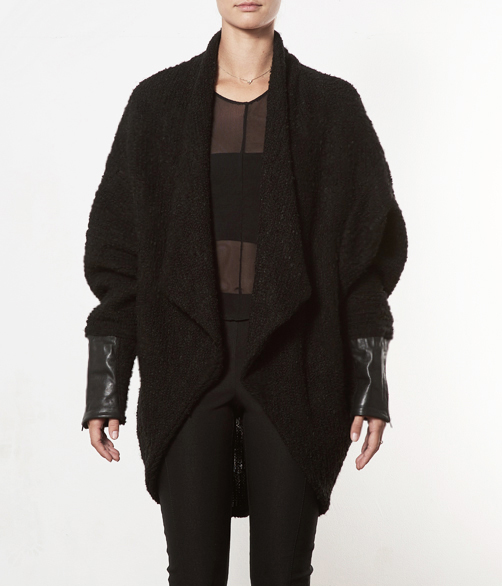 Cassini Sequin Jersey Dress – Grey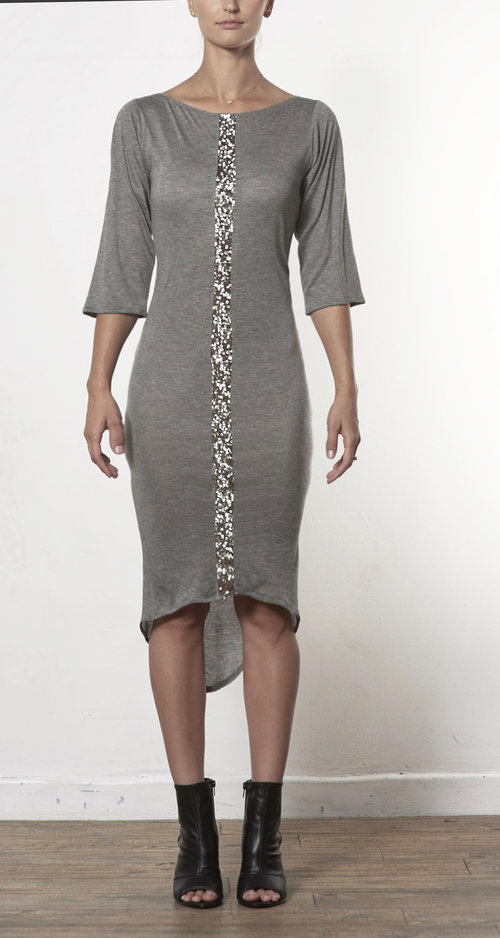 Endora Shirt / Jacket
Hoodedwept is currently available online at www.hoodedwept.com and in select retail stockists across Australia the USA and Scandanavia.
follow on instagram – @hoodedwept
follow on facebook 
Stay tuned on WWA to see more about HOODEDWEPT, coming soon…
Recommended