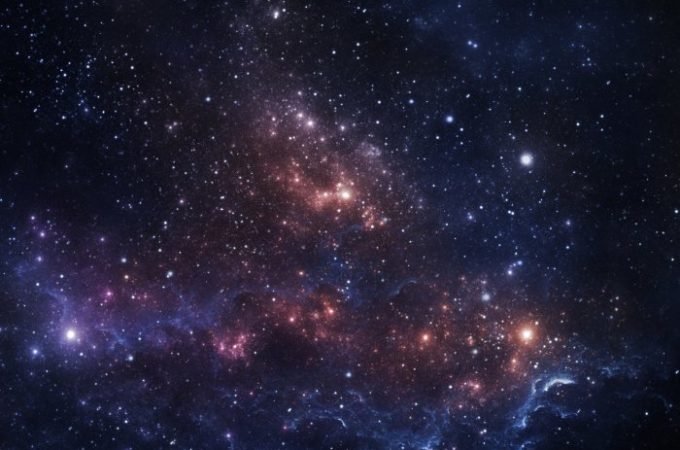 January 2020 by ClaudiaVannini
January has a Lunar Eclipse! An extremely busy month in the world. Mercury and Mars shake several signs. A prosperous moment for most. Don't launch projects, companies, or campaigns in January. Wait for the next New Moon on February 23rd, 2020. Let's set up the monthly schedule?
January 03rd: Waxing Moon in Aries
January 03rd: Mars goes into Sagittarius – excellent for conquering new territories and good for foreign trade.
January 10th: Full Moon in Cancer – Lunar Eclipse 
January 10th: URANUS in the direct movement – Don't count on the surprises of life.
January 13th: Destructive energy on the planet
January 13th: Venus in Pisces. Delicate and deep relationships
January 16th: Mercury in Aquarius – Scientific and Technological Advancement
January 17th: Waning Moon in Libra
January 20th: Sun in Aquarius. Congratulations, AQUARIUS!
January 22nd: an excellent day for surgery and cosmetic procedures
January 24th: New Moon in Aquarius
#ARIES
An excellent moment for professional life. There is a lot of work in January. Get ready to work twice as much. Money follows with this good phase. The Eclipse of the 10th shakes your family. There may be an emergency home reform. Family members can complain about your absence. This involves instability in love life. Fragile health.
#TAURUS
Professional success for you, Taurus. Your home is not the main theme. You just want to work. The money flows well. Positive speculation after the 16th. The Eclipse of the 10th takes place in the 3rd house. Your sign is the one that strongly feels the electrical problems, damage to cars and engines. Drive with extra attention. Stable health. Balanced love.
#GEMINI
Keep to yourself, Gemini! January is not a good month for you to impose changes on other signs. Take care of your professional life and focus on practical goals. Remove from the environment anything that has no use. Donate. The 10th Eclipse moves your 2nd house. It's time to narrow down the budget and cut spending. Good health and love in a good moment. Libido on the rise.
#CANCER
January calls for extra care. The Eclipse of the 10th is in your zodiac sign. The SELF is undergoing major changes. You can redefine your conduct, your personal life, and your career choice. Act in moderation and empty the schedule. Extremely fragile health. Unstable love. The month gets easier after the 20th. It's not a prosperous month. Get organized!
#LEO
Work in an excellent phase. There is a chance for new jobs. You may have more than one job in January. The money goes through a good phase. The Eclipse of the 10th affects your 12th house. You will work with the themes of the past. Good for reviewing your spiritual life and doing therapy. Get a psychologist. Good health. Excellent love.
#VIRGO
January comes with a lot of energy for your sign. The Eclipse on the 10th moves your 11th house. This changes the group of friends and the institutions where you operate. Friends can betray you. Money is not lacking. The work pays back and there is extra money. If you are a speculator, take advantage after the 13th to thrive. Love in a neutral phase. Excellent health.
#LIBRA
January comes with news in a double dose. Eclipse and the moon move your work life. You may go to another job or your bosses may fall. Get ready for a new scenario at work. Organize finances and include a psychologist in your routine. Immerse yourself in the emotions. Love requests more from you. Weak health.
#SCORPIO
January asks for special attention to Home and family. A home renovation can happen. The Eclipse of the 10th affects your 9th House. You will feel this Eclipse very strongly. You may be interested in another country or a new subject of study. Your faith is also questioned. Do not be surprised if you choose a new religion. Unstable love. Poor health.
#SAGITTARIUS
Lots of personal power. The Eclipse of the 10th moves your 8th house. Do not abuse your luck and avoid dangerous activities. There are changes in the way you make money. It can be a promotion or a new opportunity. You can even change professions. It is a month full of news and nothing will be as it was. Love in a difficult phase. Good health.
#CAPRICORN
Stage of much independence. The Eclipse on the 10th affects your marriage and business partnerships. Some relationships do not outlive the Eclipse. After the 20th, plenty of money. There is news at work, but note that some expected money may arrive late. Organize the budget and include this delay in the plans. Good health.
#AQUARIUS
January activates your individuality. Create a world that suits your dreams. If you have to change something, do it now. The Eclipse of the 10th impacts your health and your routine. It's time to create healthy habits or quit an addiction. You can change jobs. There are not any guarantees that it is a simple and prosperous process. Excellent love.
#PISCES
January begins with a lot of movement in professional life. After the 3rd, new job or more challenges where you work. Mars sets the stage for more money. The Eclipse of the 10th hits your 5th house. The themes that go through review are creativity, children, and dating. Love is unstable. Stable health.
Recommended