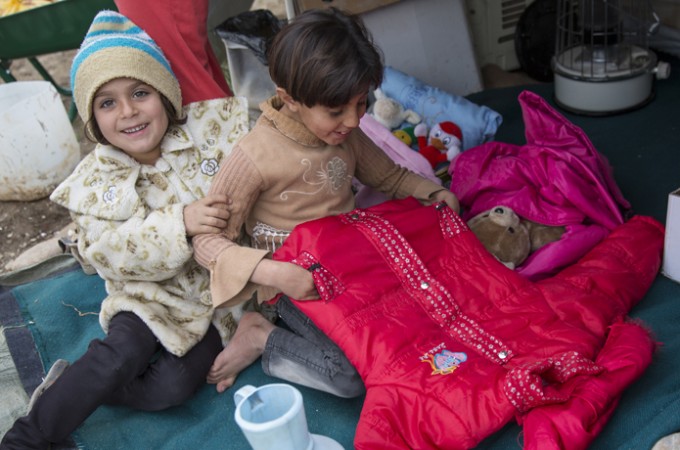 The Biggest Gift You Can Give – Samaritan's Purse
When it comes to Hanukah or Christmas, we all think about buying lots of material things.
This year, we would like to remind you, that there are others needing our help more than anything else. We found a wonderful organisation, called Samaritan's Purse, that gives us the opportunity to help.
These days we actually suffer from religion issues and from hate and violence. This is a fact, but Samaritan's Purse shows the contrary and helps people unconditionally, give them love unconditionally and supports without asking.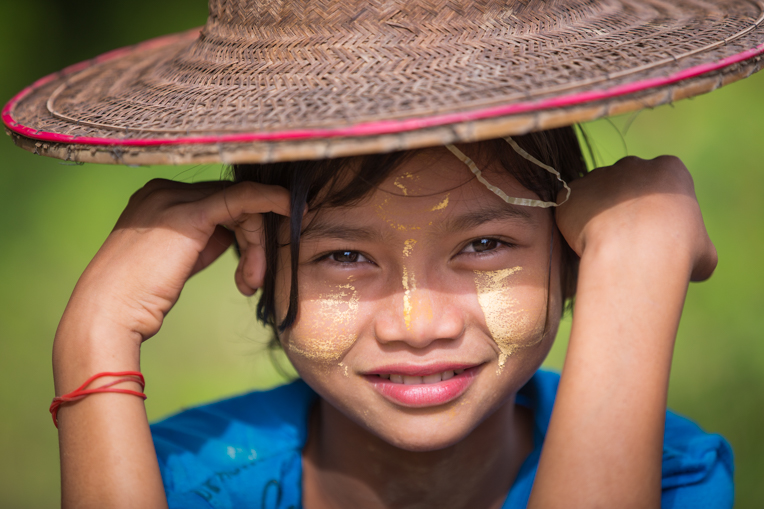 The story of the Good Samaritan (Luke 10:30-37) gives a clear picture of God's desire for them to help those in desperate need wherever they find them.
After describing how the Samaritan rescued a hurting man whom others had passed by, Jesus told his hearers, "Go and do likewise." For over 40 years, Samaritan's Purse has done their utmost to follow Christ's command by going to the aid of the world's poor, sick, and suffering. They are an effective means of reaching hurting people in countries around the world with food, medicine, and other assistance in the Name of Jesus Christ. This, in turn, earns them a hearing for the Gospel, the Good News of eternal life through Jesus Christ.
Mission Statement
Samaritan's Purse is a nondenominational evangelical Christian organization providing spiritual and physical aid to hurting people around the world. Since 1970, Samaritan's Purse has helped meet needs of people who are victims of war, poverty, natural disasters, disease, and famine with the purpose of sharing God's love through His Son, Jesus Christ. The organization serves the church worldwide to promote the Gospel of the Lord Jesus Christ.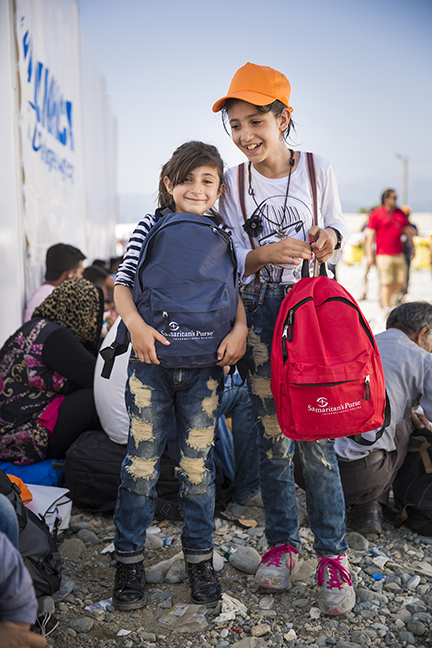 Tala, 11, and Tima, 9, from Syria received backpacks from Samaritan's Purse on September 17.
They help everyone, every religion and every soul that suffers.
We find this is a wonderful statement you can do by helping them and supporting them.
We shouldn't only think about us and our families but also about the people on this planet that need our support. Right now.
Eurpean Refugee Relief – Mexico Projects – Myanmar Projects – Nepal Earthquake Relief – Niger Church Reconstruction – West Africa Ebola Response – Cambodia Maternal and Child Health – Living Proof Live Hunger Relief – Middle East Relief – Philippines Projects – Emergency Housing etc…
If you want to help, please find the link below.
Recommended