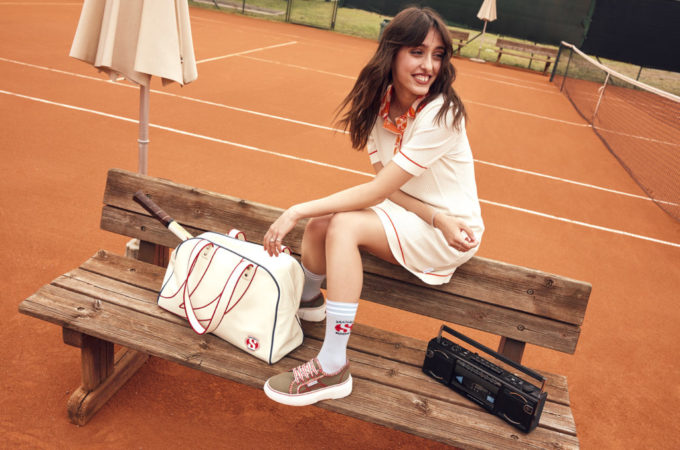 MAX&Co.llaboration with Superga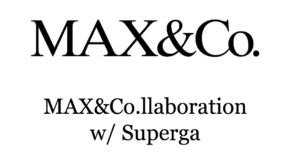 MAX&Co. UNVEILS NEW &Co.LLABORATION WITH SUPERGA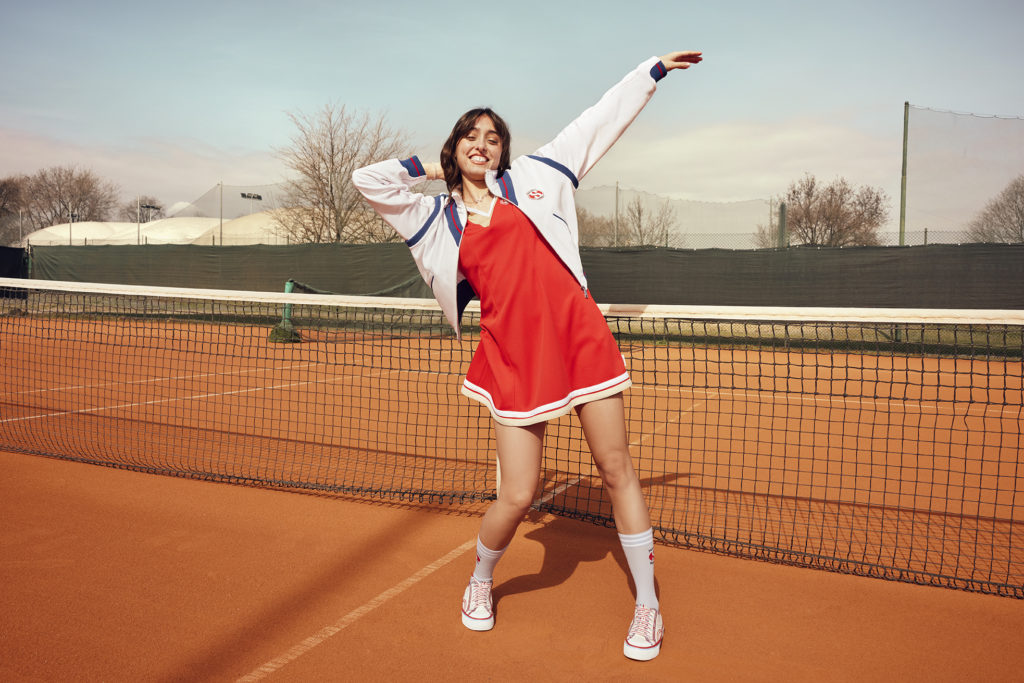 MAX&Co. is delighted to introduce the latest chapter in its &Co.LLABORATION series for autumn/winter 2023, this season joining forces with iconic Italian footwear brand, Superga®.
Founded in Turin over 100 years ago and a pioneer in the use of vulcanised rubber for footwear, Superga® is today an internationally renowned brand thanks to the numerous VIPs and celebrities who have
sported the brand over the years, its timeless appeal remaining unchanged.
This collaboration between MAX&Co. and Superga® places the emphasis firmly on an effortless blend of the brands' shared values of form and function. The &Co.LLABORATION capsule looks to classic, preppy-inflected sportswear for inspiration. Imagining a group of friends escaping to a villa for the weekend, pieces are designed to look as good on the court as off. Key styles to note include the pleated culottes, athletic jackets and polo dresses. Deep V-neck sweaters are enlivened with floral trims, while crisp whites and muted neutrals are interspersed with shots of bold brights.
Hero designs from both houses are seamlessly woven into the collection, in which T-shirts are key: from the MAX&Co. logo tee with floral designs, to the postcard tee featuring images from Superga® ad campaigns of the '30s.
Two classic Superga® styles, the chunky-soled Alpina from the '50s, and the Panatta, worn by the tennis champion of the '70s, are joined by the Bubble, a brand-new addition for the coming season in an up-to-the-minute shape. The & Co.LLABORATION capsules are a celebration of the MAX&Co. ethos of togetherness. An ongoing part of the MAX&Co. story, friends of the brand – from established names to emerging talents – are invited to collaborate on limited-edition, seasonal capsules, putting their own spin on the house's distinct codes.
About MAX&Co.
MAX&Co. is a contemporary fashion brand loved for its original, versatile and carefully made collections, worn by stylish women on the go around the world. MAX&Co. is part of Max Mara Fashion Group and distributed online and in over 300 stores worldwide.
www.maxandco.com
What
Superga® is a brand of BasicNet SpA, the Company also owner of Kappa®, Robe di Kappa®, Jesus® Jeans, K-Way®, Sabelt®, Briko® and Sebago®.
BasicNet's leader brands are present in the sports and leisure apparel, footwear and accessories market. It operates worldwide through an international network of entrepreneurs, licensees of the brands, which produce or distribute the products. BasicNet offers to its network services of research, development, industrialization of the products and global marketing. All the company processes occur only through the Web, making BasicNet a "fully web integrated company". BasicNet, with headquarters in Turin, Italy, is listed at the Italian Stock Exchange since 1999.
Recommended