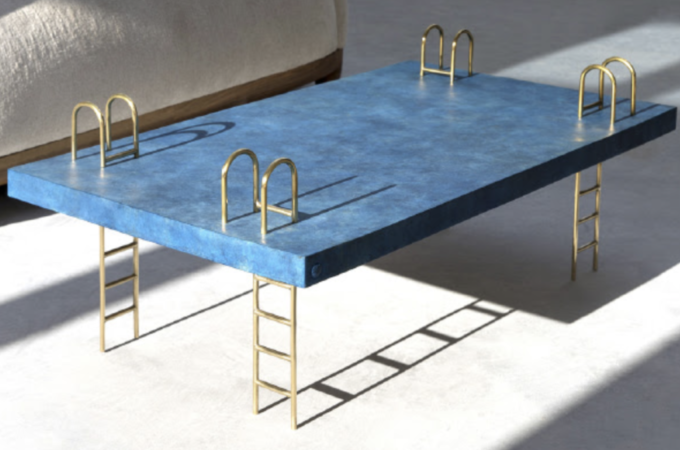 "Come and have a drink around the pool" by Franck Genser
"Come and have a drink around the pool" by Franck Genser
It is a bronze coffee table paired with blue and gold patina.
On the surface of the table, the hot patina is nuanced to perfectly represent the reflections of the waves in a swimming pool.
4 pool ladders personified as legs traverse the surface to complete this dreamlike table of surrealist inspiration.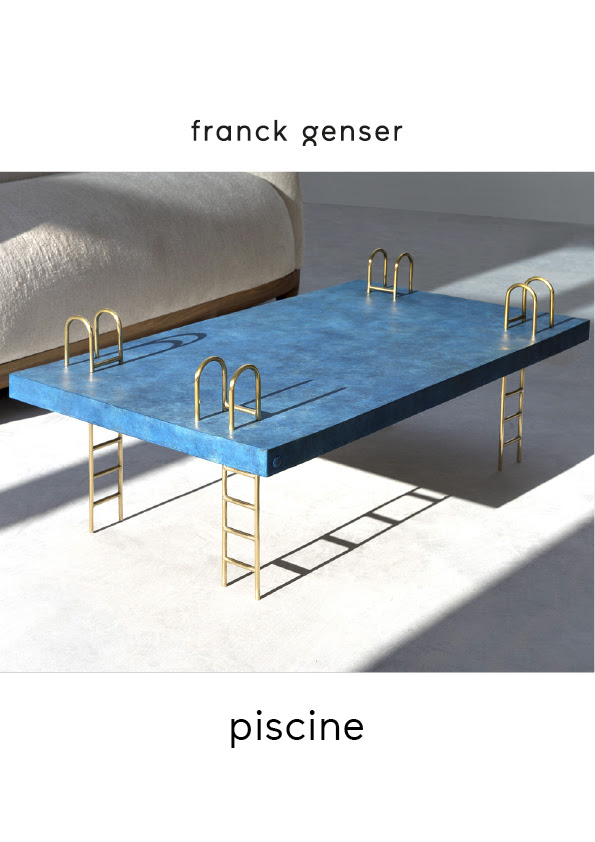 Sea blue surface/table top and golden yellow ladders.
October 2019.
1010 x 590 x 275 mm.
"Around the Pool", Franck Genser invites you to recharge your batteries and have a drink out of the everyday life.
An eccentric and playful design that is fortified by the power of the materials and the quality of execution.
He transports his guests, frees them from the constraint of the table, to introduce them to a utopian atmosphere.
This table not only plays on words that invades reality but also offers a moment of escape to surrealist imagination.
Bronze, a bactericidal surface, is part of the artist's concern to address the health issue. This work is part of the series "Covid Design".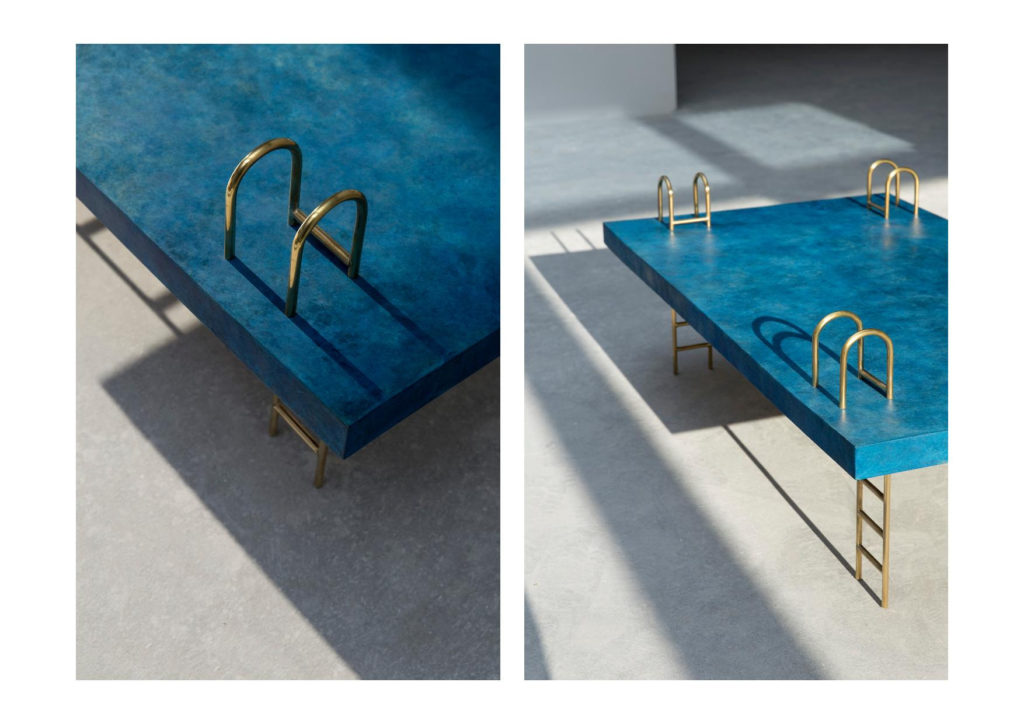 Paris 13e
12000 euros ht
If you wish to have more infos,
please write an email to shari@whatweadore.com
Recommended