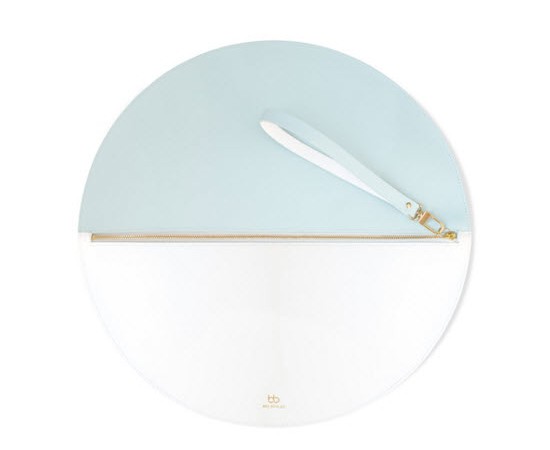 Exclusive Interview with Designer BEA BÜHLER
May 2016, Paris
Exclusive Interview with the Designer of BEA BÜHLER
___________________________
She walked into 'Le Georges', the rooftop étage on the Centre Pimpidou in Paris, dressed in dark blue and wearing her MOON CABAS bag, from her latest collection. We met Bea during fashion week in Paris and we fell in love with her designs the moment we stepped into her showroom.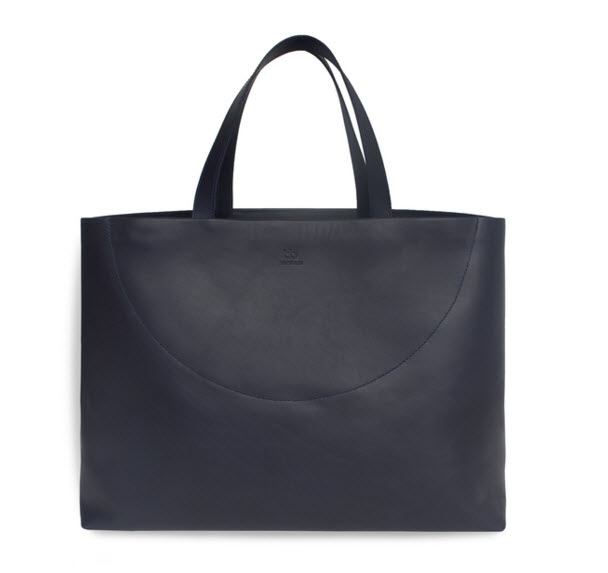 Moon Cabas
There is something you would call 'distinctive & unique', something very minimalistic about her designs, which are made in France. Bea is originally from Munich, Germany, and since she was it little girl it was very clear that she had a spleen for Paris… She came to the city of love for vacantion, and never left. Finally, her mother brought her more clothes, she started to work as an Aupair and afterwards she started to study architecture, interior & product design in Paris. In her free hours she would create her own bags and clothes and she also designed lamps, drawing inspiration from artists and architects who have taken roundness to new geometrical levels. Bea explored the complexity of the circle with her first ever collection titled, Balloon.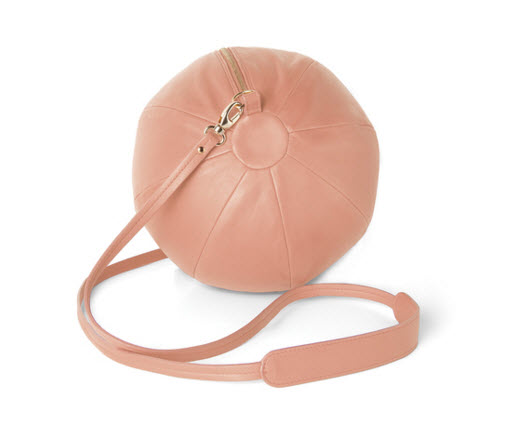 Balloon Bag
She continued her fascination of circularity with the most recent collection: Moon, a journey of the circle in 11 pieces. Launched during Paris Fashion Week A/W 2016, each model gives a new perspective on the beauty of round, such as the XL Moon Clutch that transforms from full to half circle in one sophisticated fold.
MADE IN FRANCE
Despite the simple, minimalist appearance of Bea Bühler's designs, each bag demands fine attention to detail and expert craftsmanship. This is the reason why Bea works with some of the best artisans in France. Through their unrivalled expertise and commitment to using only the noblest of materials, these professionals are able to bring each of Bea's design to life with exceptional quality.
OUR FAVORITE: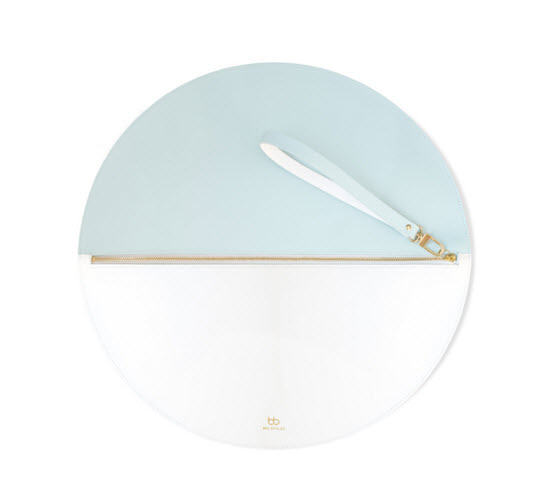 XL Moon Clutch
(Circle clutch with zipper and handle, can be folded to a half circle with the help of the integrated magnets – 310€)
____________
What brought you to Paris Bea?
"Since I was a little girl, I used to have an imaginary friend, a Parisienne called 'Sederie Pouder'. My mom would always set the table for her as well, as she was always with me. And one day I booked my ticket to Paris, just for holidays, which became 'holidays' for 15 years now. A kind of lifetime extension", she smiles.
At which moment you knew that you want to design handbags?
"During my studies and my work with Stefan Diez, furniture designer I started to design the round shaped ball bags in different colors. First, I visited some suppliers in Italy, which turned out to be a little complicated and less efficient. I was quite a way until I found the right place to produce my bags… Today I'm more than happy to produce in France and visit my prototypes with my scooter in Paris, that makes the production much easier and faster."
What is important to you when it comes to the production itself?
"It's quite paradox, I've been a vegetarian for many years, adequate animal housing is even more imporant to me. Have you heard of the rabbit fur blanket by Hermès ? Well, it is not just a rabbit, his fur is extra soft because he grew up with classical music, lots of space and good food. I visited the leather factories in France myself and I can tell that the animals have lived a good life in good conditions."
Who wears Bea Bühler?
"Confident women, who love good quality 'made in France' and unique designs."
Where do you see yourself in 10 years?
"Hmm… I would love to have my own boutique, where I combine my bag designs with other product designs. Also, I'd like to do some collaborations with other labels."
What is your closet looking like?
"If you take a look at my closet, you'll see 3 major colors: dark blue, black and white. I prefer clean looks and I love to combine old & new. Quality is also very important, I prefer one nice cashmere sweater than 5 ordinary tops, for example."
What makes you happy?
"Good food, Champagne, good music (Chopin, Schubert, Nicolas Jarr) and love, of course", she sais with a sparkle in her eyes.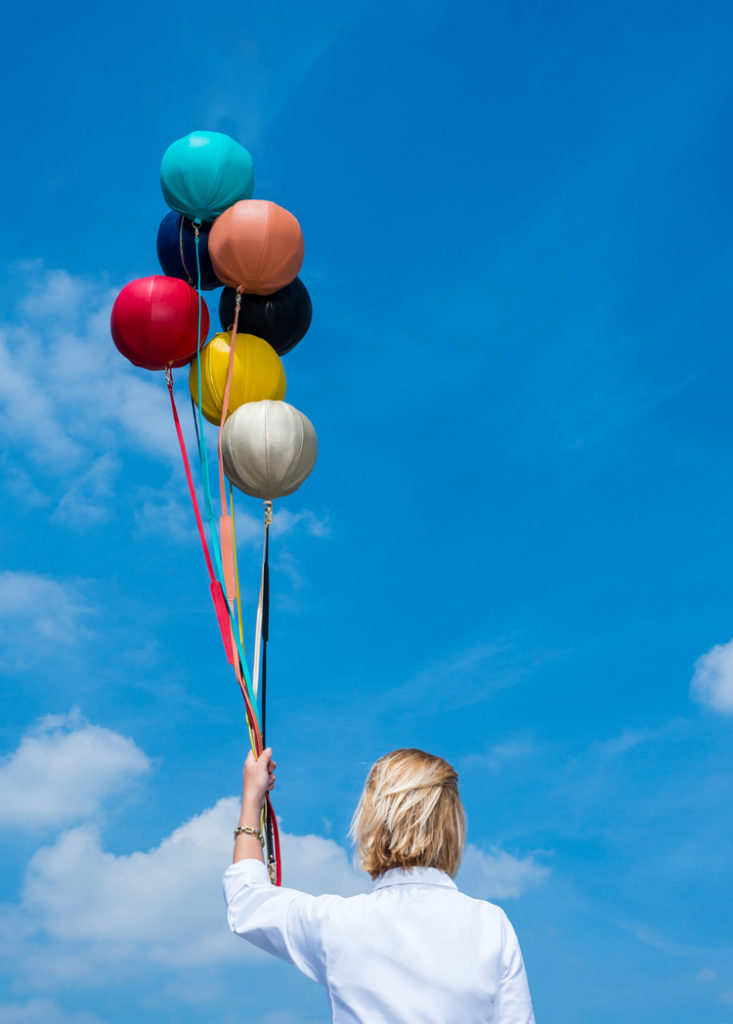 Describe yourself in 5 words
"Joie de vivre, ambitious, perfectionist, aesthetical, passionate."
What do you carry always with you?
"One of my bags", she laughs " , flat shoes and inside a bigger bag I always carry a small bag, such as the Half Moon Wallet, where I put my cosmetics."
What's your favorite shopping spot in Paris? 
"Le Bon Marché, I love 'Merci', but also little small shops, where you find unique things designed in France or elsewhere."
Munich or Paris? 
"Both."
Chanel or Kenzo?
"Chanel."
Real or fake leather?
"Real leather."
Tea or coffee?
"Tea."
Wine or beer?
"Wine."
Moutains or sea?
"Moutains."
Pants or dress?
"Dress."
Cat or dog?
"Cat."
"Vintage or Prêt-à-porter?
"Prêt-à-porter."
Sun or moon?
"Moon."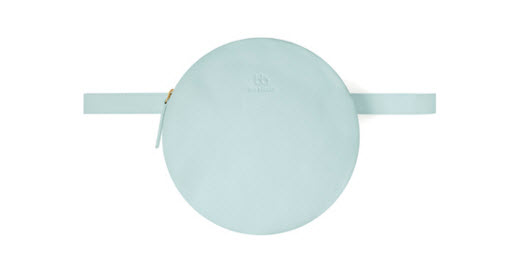 Moon Belt Bag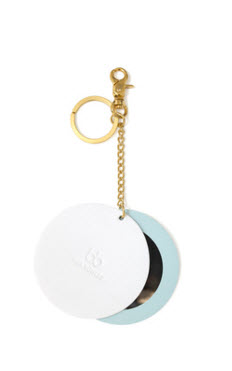 Moon Mirror
(Small pocket mirror with key holder and carabiner in Shell Calf Leather – 48€)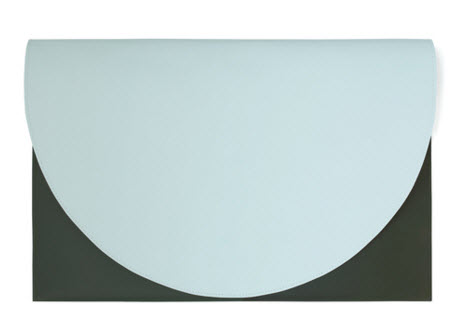 Half Moon File
(Working file with two compartiments, one inner pocket and magnet closure under flap in Shell Calf Leather – 370€)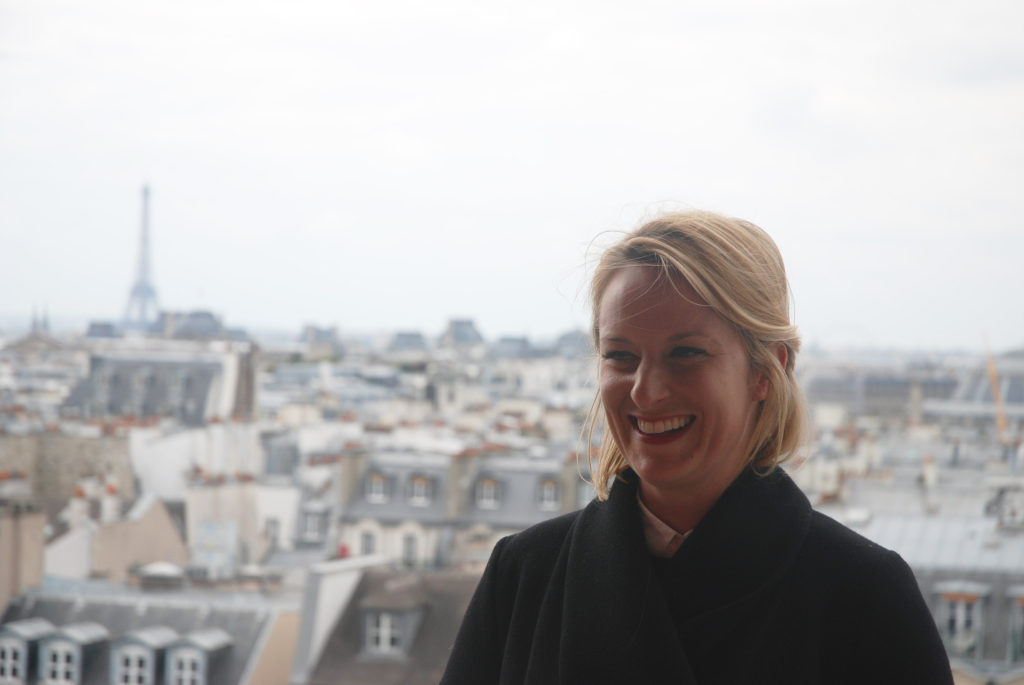 photocredit: WWA
ATELIER BEA BÜHLER
64 rue Saint Sabin
75011 Paris
France
PARIS PHONE 0033 (0) 6 63 89 40 04
MUNICH PHONE 0049 (0) 163 44 36 184
 MERCI
Recommended