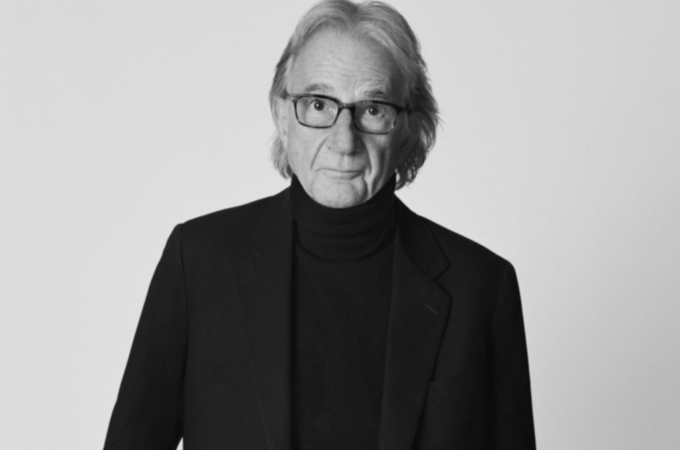 PAUL SMITH & THE CFDA PARTNER TO SELECT COMMISSION FOR "&PAULSMITH" COLLABORATION SERIES

Paul Smith and the Council of Fashion Designers of America are pleased to announce a new partnership on a multi-faceted initiative to mentor and develop emerging menswear designers based in North America. The program represents Sir Paul Smith and the CFDA's commitment to elevating the profile of design talent from traditionally underserved communities by connecting them with commercial partnerships and key business contacts and mentors.
The program sees the CFDA work in conjunction with Paul Smith's Foundation to select an emerging designer who will be offered business development mentorship from Sir Paul Smith in addition to an opportunity to co-design the next iteration of the "&PaulSmith" collaboration series. Supported by Paul Smith's Foundation, "&PaulSmith" offers a fresh and authentic approach to collaborative collections, concentrating on connecting with emerging and untapped talent who also benefit from a mentorship program that nurtures the next generation of designers.
The initiative has been made possible by a donation from Paul Smith's Foundation to support the CFDA in their critical work supporting new talent in the North American market. The designer offered the "&PaulSmith" collaboration opportunity will receive a grant from Paul Smith's Foundation and was sourced from the CFDA's community of designers after an internal CFDA committee presented a shortlist of candidates by private referral.
Following a meeting with Sir Paul Smith in New York, Commission was chosen for the obvious creative synergy between the two brands as well as their potential for positive impact with Paul's personal guidance.
Since founding his eponymous company in 1970, Sir Paul Smith has grown the Paul Smith brand to include 130 shops and counting around the world, with locations in over 60 countries. As part of the program, he will offer invaluable access and guidance to his design collaborator on the "&PaulSmith" collection as they grow their own brand.
The donation from Paul Smith's Foundation will support the CFDA in their crucial efforts to strengthen the impact of American fashion and emerging talent in the global economy through their many programs, including IMPACT initiative, Designers Hub, and Fashion Future Graduate Showcase (FFGS). IMPACT & Designers Hub are CFDA developed initiatives to identify, connect, support, and nurture Black and Brown creatives and professionals in fashion. The goal of FFGS is to give the graduating class of design talent visibility and shine a light on their creativity.
The resulting "&PaulSmith" collaborative capsule collection will be released with the Autumn Winter 2023 season and be sold on PaulSmith.com, in Paul Smith retail locations and exclusively with SSENSE, who was the first global platform to launch Commission in 2020.
The inaugural "&PaulSmith" collaboration and mentorship program launched earlier this year in April with an innovative capsule collection in partnership with the celebrated London-based brand Ahluwalia, founded by Priya Ahluwalia.
About Paul Smith's Foundation
Sir Paul Smith has spent the last 50 years growing a global business as Britain's foremost fashion designer. Renowned for his passion, positivity and determination, Paul puts a lot of his enduring success down to the many influential people who've advised him over the past five decades. In turn, he has shared his learnings with lots of ambitious and talented individuals looking to start their own businesses. Now, his personal archive of helpful advice is here for you to explore and learn from, too.
Recommended