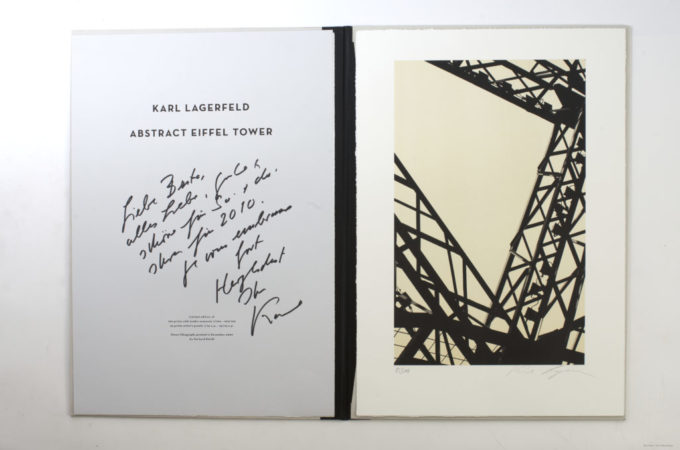 BRITA VON MAYDELL & KARL LAGERFELD – FRIENDSHIP IN FASHION
BRITA VON MAYDELL & KARL LAGERFELD
FRIENDSHIP IN FASHION – GERMANY
Dispersal of Brita von Maydell's personal collection,
iconic fashion journalist who forged a singular friendship with Karl Lagerfeld
Sale opening today – access via this link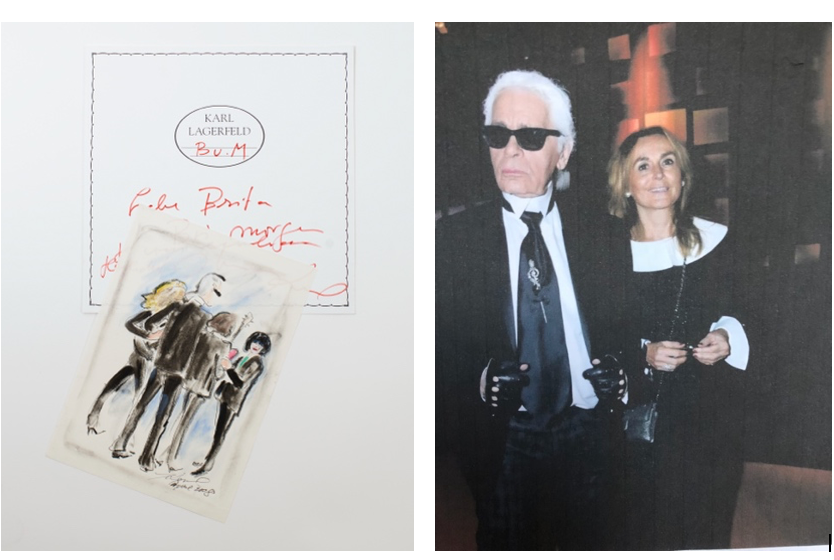 Online-only sale from 31 July to 11 September 2023 – millon.com & drouot.com
From 31 July to 11 September 2023, the MILLON auction house and PÉNÉLOPE BLANCKAERT present an exceptional sale of the personal collection of Brita von Maydell, an iconic fashion journalist who forged a singular friendship with Karl Lagerfeld along the way.
The meeting between the young journalist, who was pregnant at the time, and the couturier, who was then the new leading designer at Chloé, took place in 1974 near Place Saint-Sulpice. Unable to concentrate because she was perched on a leather stool wearing a silk dress, Brita, dying of fear of slipping, was already savouring the elementary particles of a budding friendship like no other. Between Karl and the Prussian woman – "a real one: I click my heels and sleep with a spiked helmet on", Brita confesses with a smile – the beginnings of a singularly close relationship were taking shape, one that would dry up only a short time before the Kaiser's death, punctuated by trips, small lunches, political conversations, thoughtful gifts and endless Parisian nights, between pomp and intimacy.
"It wasn't easy being German in France at the time. Our get-togethers were a bit like the German diaspora! Karl wasn't nostalgic for Germany, but he was attached to it. He had his characteristic accent and a certain typically Germanic way of thinking," says Brita. She accompanied the couturier on his wild nights at Le Sept or Le Palace, when, still a late night owl, he remained seated to better observe and comment on the balladeers on the dance floor. She drank in the gossip before meeting him again to fill him up on the gossip he savoured. She reminds him of his native and cultural Germany, which he seems to grow closer to as he grows older, the two compatriots debating current affairs and politics together, as evidenced by the astonishing drawings on paper depicting François Hollande, Eva Joly and Ségolène Royal, presented for the first time for sale.
Singular works testifying to this unparalleled early friendship, the lots in this sale include a series of sketches, drawings, photographs – including an unpublished self-portrait – objects and limited editions by the iconic designer who left his mark on fashion at the turn of the millennium, showing another humorous side to his artistic genius.
Recommended