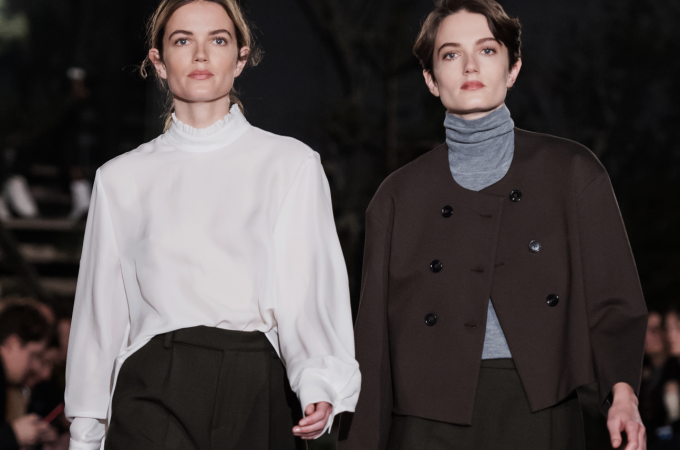 FILIPPA K FALL WINTER 2018/2019
FILIPPA K FALL WINTER 2018/2019
The idea of a perfect capsule wardrobe is the starting point for Autumn Winter 2018, a collection filled with significant Filippa K styles and a sense of simple sophistication. Every piece is considered with great care, and developed with close attention to cut and detail.
A theme of contrasting elements runs through both silhouettes and fabrics, bringing together comfort and attitude.
A cashmere wool coat drapes softly over a sharply tailored suit; a sheer organza blouse with delicate ruffles teams up with slouchy wool trousers; a chunky wool turtleneck is carelessly tucked into a full evening skirt; and the slender slip dress is anchored by high leather boots.
The palette is kept clean and classic with a combination of black, navy, tones of beige, oyster and crisp white.
The seasonal shades dove blue, spruce and emerald provide sophisticated blue-green tonal combinations, reminiscent of the Nordic forests.
A carefully selected range of accessories, like the croc embossed leather bags, white ankle boots and preppy tasseled loafers, makes the wardrobe complete.
It's a consistently simple look that's easy to wear and to combine – depending on preference and personal style – and made to last for seasons to come.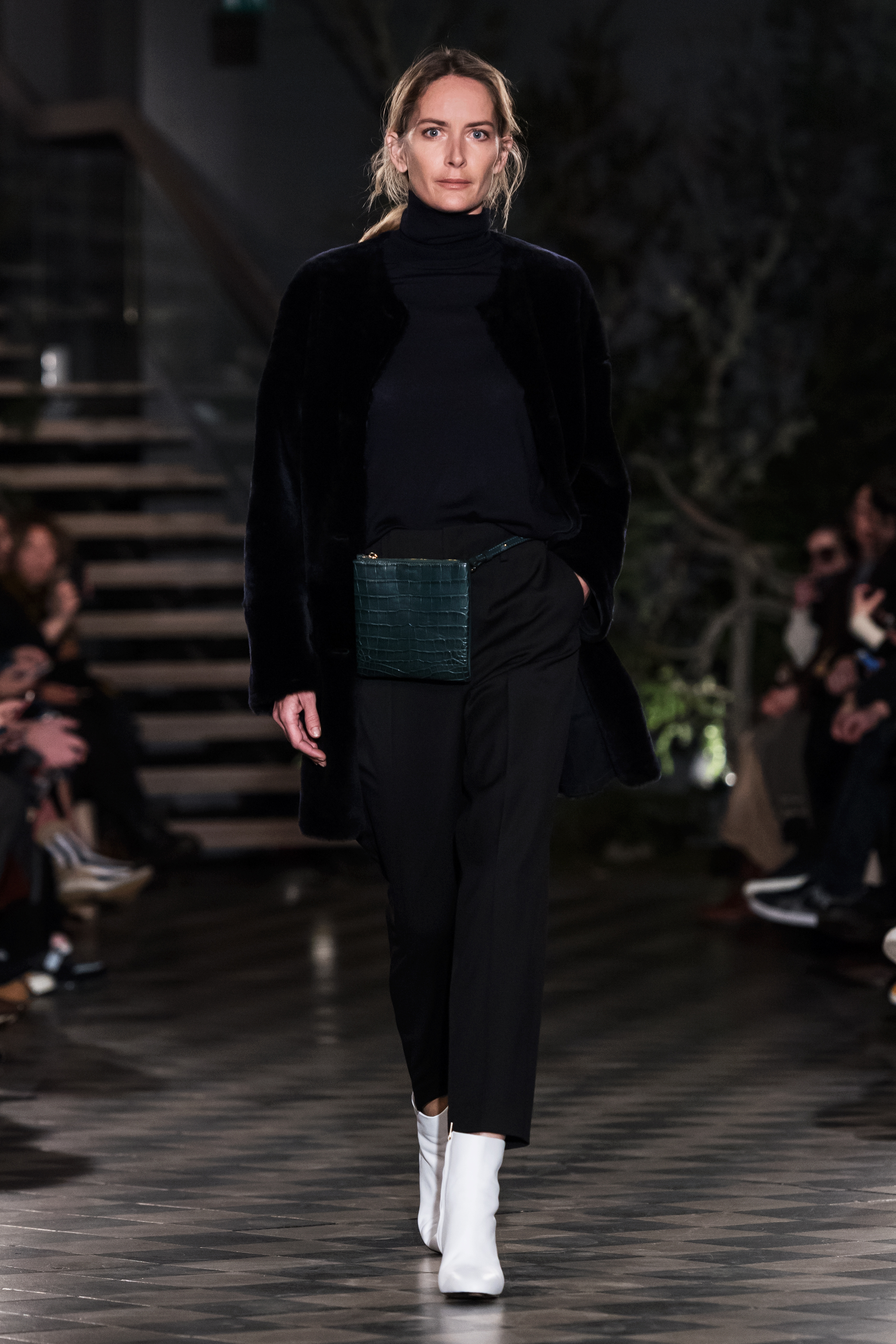 Recommended