SPECIAL HOROSCOPE OCTOBER 2023 – LUNAR & SOLAR ECLIPSE FOR YOUR SIGN – by ClaudiaVannini
OCTOBER 2023
by ClaudiaVannini
A dynamic and transformative month. There are two Eclipses that activate our lives. The first Eclipse, on the 14th, takes place in Libra. The sun is hidden and we look into the past. We don't have a clear vision of the future, but we know what we no longer want. We can finalize topics and settle specific issues. Each sign will have 2 areas affected by the month's Eclipses. On the 28th, we experienced the Second Eclipse. This one happens in Taurus. In it, the Moon is behind the Earth. At this moment, we can work face-to-face with the Sun. We look to the future with more confidence and can change the game. Every Eclipse is marked by uncertainties. Although it seems like an event lasting a few hours, it lasts for up to 6 months. Until the next Eclipse, on April 8, 2024, a lot will change. Months marked by Eclipses are hectic because all signs are questioned in some way. The important thing is to act on your topics wisely. Changes are welcome when planned. Changes made in the impulse demonstrate immaturity to live the themes on Earth. If you want to participate in these Eclipses and want to emerge victorious, observe how your structures are. If you have the structure to change, enjoy this beautiful astral moment. If you haven't already, start preparing for the 2024 Eclipses. The suggestion is to protect electronics and engines and avoid decisive medical exams. Remember that we walk in the shadows during this month and mistakes can happen. In the days before the Eclipses, try to rest. Slow down and eat moderately. Drive carefully and be careful with young children. Jupiter, Saturn, Uranus, Neptune, Lunar Node and Kiron remain retrograde. Mercury, Venus and Mars continue in their direct movement.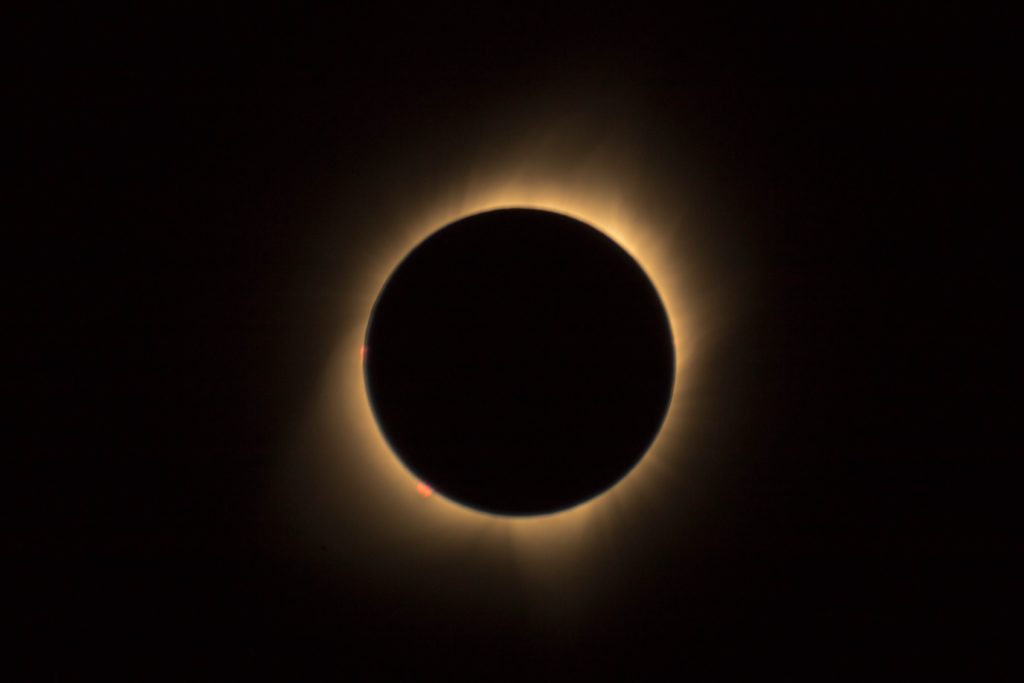 On the 3rd, Lilith enters Virgo, at 13:03 UTC. We can become hypochondriacs. This tendency must be combated with scientific evidence.
On the 4th, Mercury heads to Libra, at 12:09 UTC. It is an excellent period for commerce in general.
On the 9th, Venus enters Virgo, at 01:11 UTC. We tend to demand a lot in marriage or dating. We can develop a cleanliness habit, even criticizing our partner's hygiene. Singles are extremely boring and put up a thousand barriers when they meet someone interesting. There is a strengthened belief that the muse or the prince is on the way. We can lose good relationships.
On October 10th, Pluto returns to its direct movement in Aquarius. The past no longer haunts us. We tend to end relationships that don't work and we make decisions easily.
On October 12th, Mars moves to Scorpio, at 4:05 UTC. It's time to transmute energy. There is, within us, confidence in personal power.
On the 22nd, Mercury enters Scorpio, at 06:49 UTC. Excellent stage for lectures, exhibitions and presentations of work. Students have excellent results and scientific research is gaining momentum.
October, 2023 has a little bit of everything. Enjoy the experience and leave your marks. You are energy and, one day, someone will use this energy trail to evolve. Be Happy on Earth!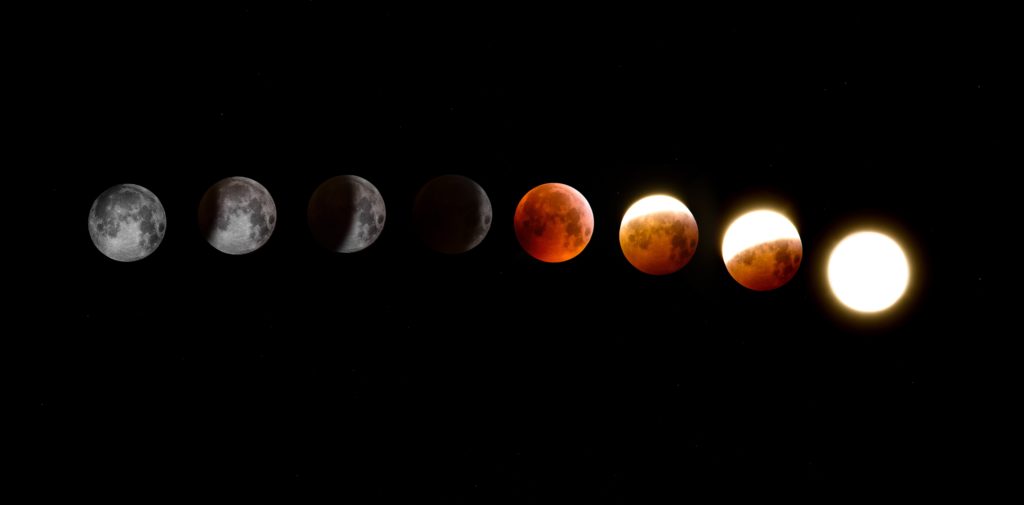 THE LUNAR CALENDAR
03rd – Disseminating Moon in Gemini – suitable for breaking patterns
06th – Waning Moon in Cancer – Collection, audit and finalizations
11th – Balsamic Moon in Virgo – Positive for healing, forgiveness and breakups
14th – SOLAR ECLIPSE – NEW MOON in Libra
19th – Emerging Moon in Capricorn – Suitable for gathering strength
22nd – Waxing Moon in Aquarius – There are no guarantees at this moment, persist.
25th – Gibbous Moon in Pisces – Time to persevere in a theme
28th – LUNAR ECLIPSE – FULL MOON in TAURUS – Peak and maximum energy.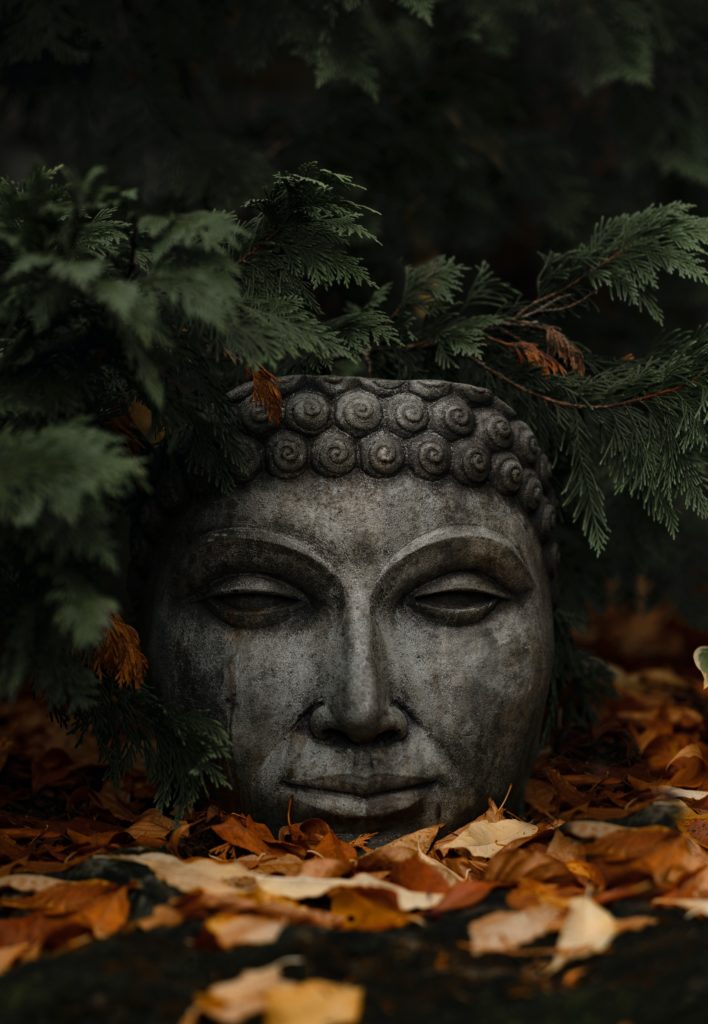 ARIES
Marriage, Partnerships and Finance!
THE SOLAR ECLIPSE brings back themes related to marriage or business partnerships. You can resume an old or broken relationship and resolve issues with partners. It's an opportunity to wrap up a theme close to your heart. If this partnership or marriage was good, excellent. Proceed. If it hurt you, know how to be grateful for what you learned through that experience, and close that door for good.
THE LUNAR ECLIPSE opens new horizons in the financial area for you, during the next months. It's time to look for new profits and sources of income. You can look for a better job, you can change your investments or change the way you manage your finances. Take advantage of this opportunity and study more about money and prosperity. Your finances show good results during the month. Health continues to strengthen. Love goes through good moments, but the strongest theme is your social life. Many events and invitations to be among your friends and groups. Enjoy. If you have children and grandchildren, protect them from physical risks.
Good Days: 1,2,6,11,12,15,20,21,24,26,27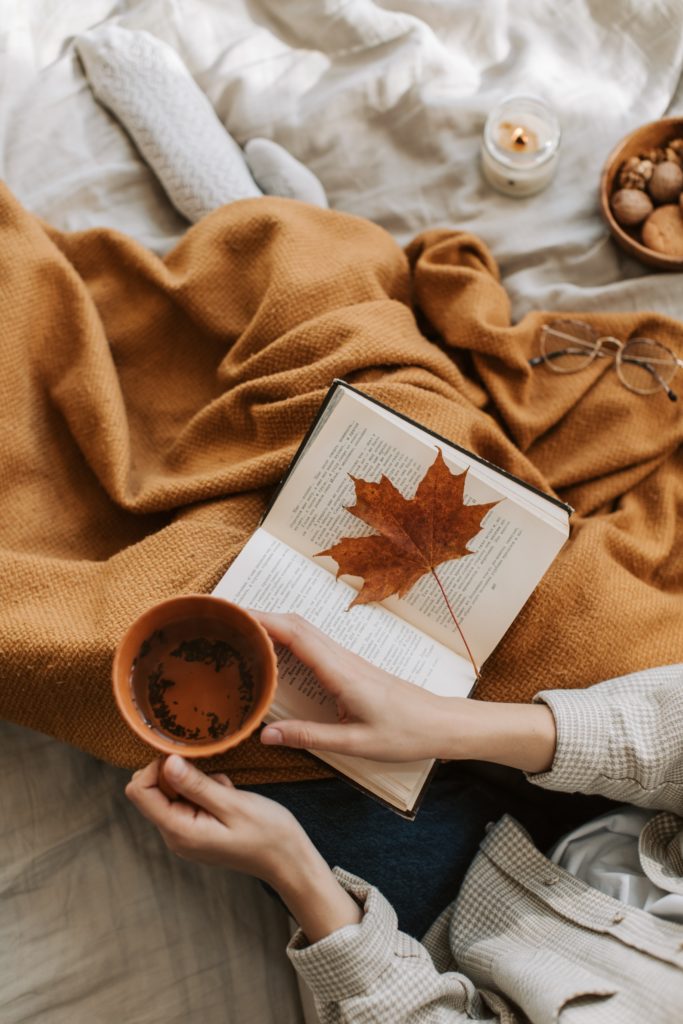 TAURUS
Vocation, Habits and a New Me!
THE SOLAR ECLIPSE ends a vocation or work. You can choose a new career. You can leave your job and change your area of activity. These changes also occur in your body. You stop old habits and may give up an unhealthy eating or exercise program. Some Taurus will change their hairstyle and wardrobe. It's the end of a phase. It was good, but it's time to replan the agenda.
The LUNAR ECLIPSE happens in your sign. A new SELF will show itself in the next 6 months. New desires and transformation of thoughts and feelings. You don't always notice this change in October. You may notice, in the following months, that you are different. Others may notice, before you do, how your behavior has changed. Embrace this new self and give it everything it deserves. You are evolving. Your health remains good. Love goes through changes. Some Taurus may change their mind about their relationship. Your finances may suffer a little with so much transformation. Drive carefully and avoid putting yourself at risk.
Good Days: 1,2,4,11,12,20,21,22,23,28,29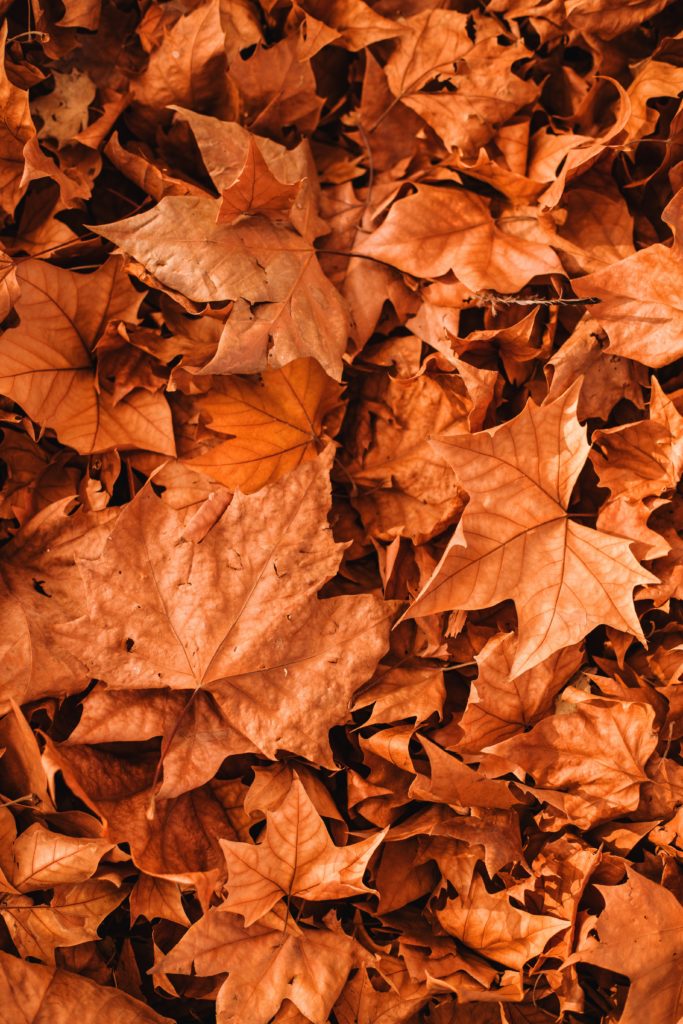 GEMINI
Creativity and Paranormal Contacts
THE SOLAR ECLIPSE ends a cycle of creation. You can drop out of an art or crafts course. You may give up on having children or end an attempt at In Vitro Fertilization. This creative closure will make room for new choices. Some Geminis may change the way they raise their children. Take advantage of this event to clearly position how you want to relate to the children. Dialogue is welcome. Pets and plants can become seriously ill. A relationship can end. It's not a marriage, it's a relationship. Be grateful for everything you've experienced.
THE LUNAR ECLIPSE opens the doors to the paranormal and your contact with the spiritual world. You may be interested in Astrology, Numerology or becoming a holistic therapist. This interest comes, little by little, over the next 6 months. Remember to study before working with people. Your health improves a lot. Finances remain stable. You don't have much energy to start a relationship right now. If you are married, you don't notice many changes in the relationship.
Good Days: 1,2,3,4,6,7,11,17,22,23,24,25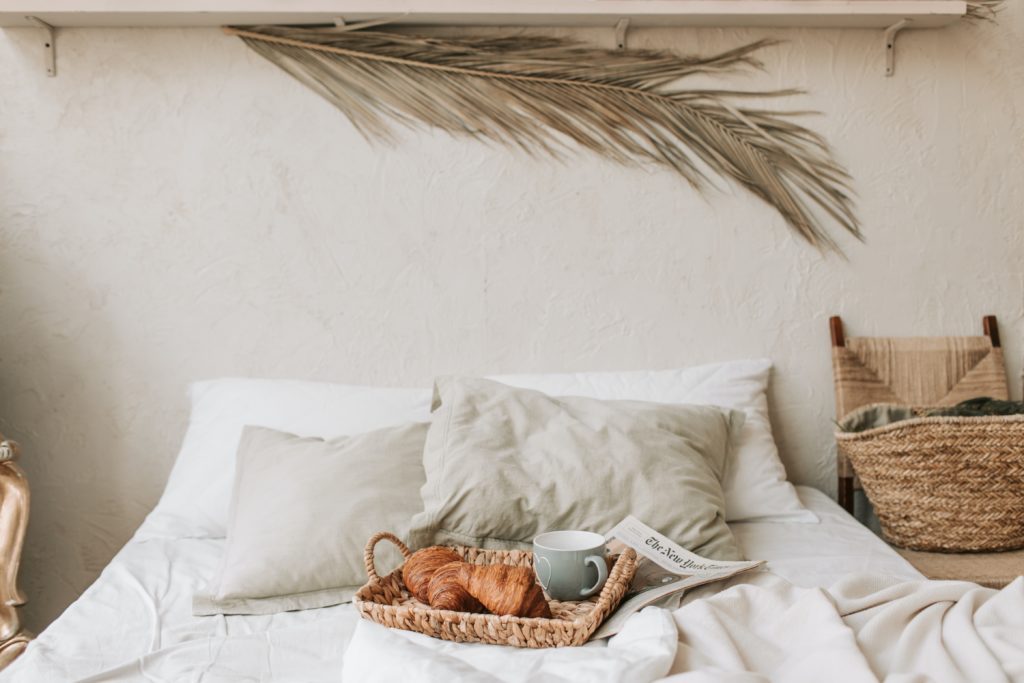 CANCER
Property, Family and Friendships
THE SOLAR ECLIPSE closes a cycle in a property or a family relationship. You might want to rethink where you live. You can choose a new home. Your close relatives and distant family members reappear in some form. They don't always appear physically. They can participate in the topics and important matters. You can end this familiar cycle or dive into it all at once. The ideal would be to resolve issues with family and properties to move forward. Practice forgiveness. Everything will be easier.
LUNAR ECLIPSE brings news, for 6 months, to the group of friends. You have the opportunity to remake your social group. Knowing this, choose carefully who you want to hang out with. These friends will bring knowledge and opportunities. If we are the group of 5 people with whom we interact most, we have to know how to choose. A healthy network will create the bridges you need. Finances remain stable. Love suffers the impacts coming from your family. Singles are lucky. Health demands attention. Rest more because the month's Eclipses affect you physically.
Good Days: 1,3,4,6,7,15,16,17,24,25,26,27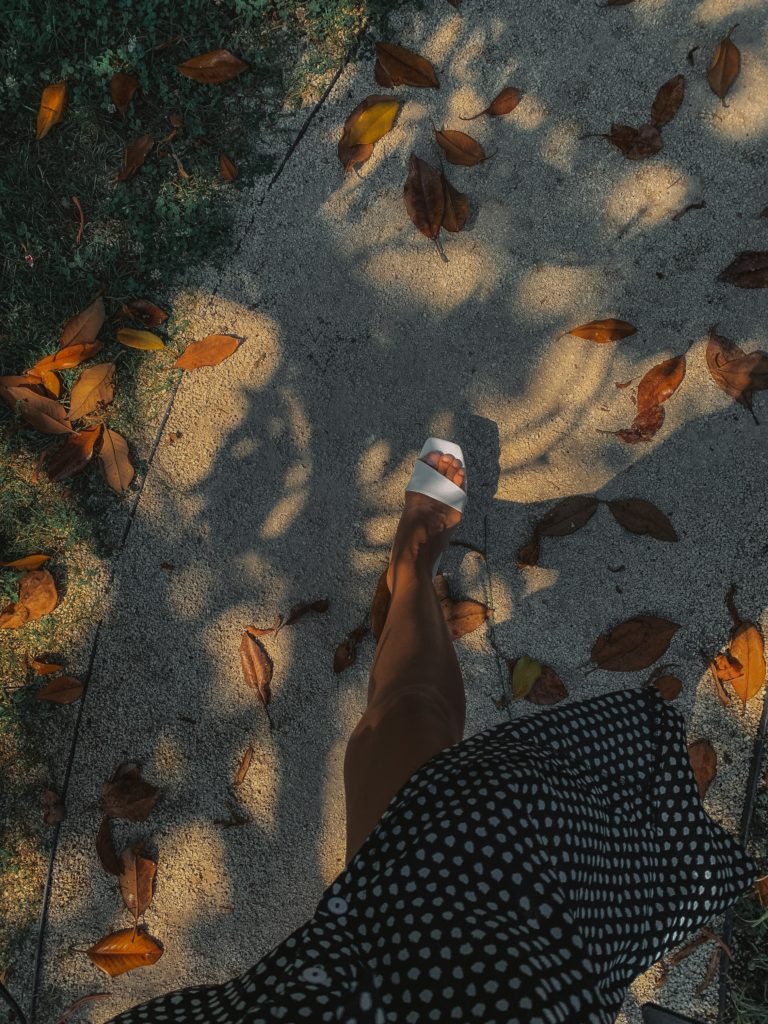 LEO
Communication, studies and professional life.
The SOLAR ECLIPSE ends a phase of your communication and studies. You can end a conversation that has been dragging on. Your way of speaking will be transformed. Study non-violent and assertive communication. It will be excellent for you. This Eclipse has a big impact on you. Your health can weaken days before the event. Take care and rest. Reduce your salt intake and cut down on alcoholic beverages. A balanced diet and stress management will minimize problems. Be careful when doing intense exercise and pay extra attention when driving. There is a risk of accidents.
LUNAR ECLIPSE brings news to your professional life. You can change jobs or expand your market presence. Finance goes through strong growth this semester. If you don't change jobs, you will have more money for extra work. Stay alert and collaborate so that the changes are positive. Love goes well. There is an opportunity for new relationships in the first fortnight of the month. Finances have good results and health is complaining. A balanced diet will be a theme over the next 6 months.
Good Days: 1,2,8,9,10,11,15,16,17,20,21,27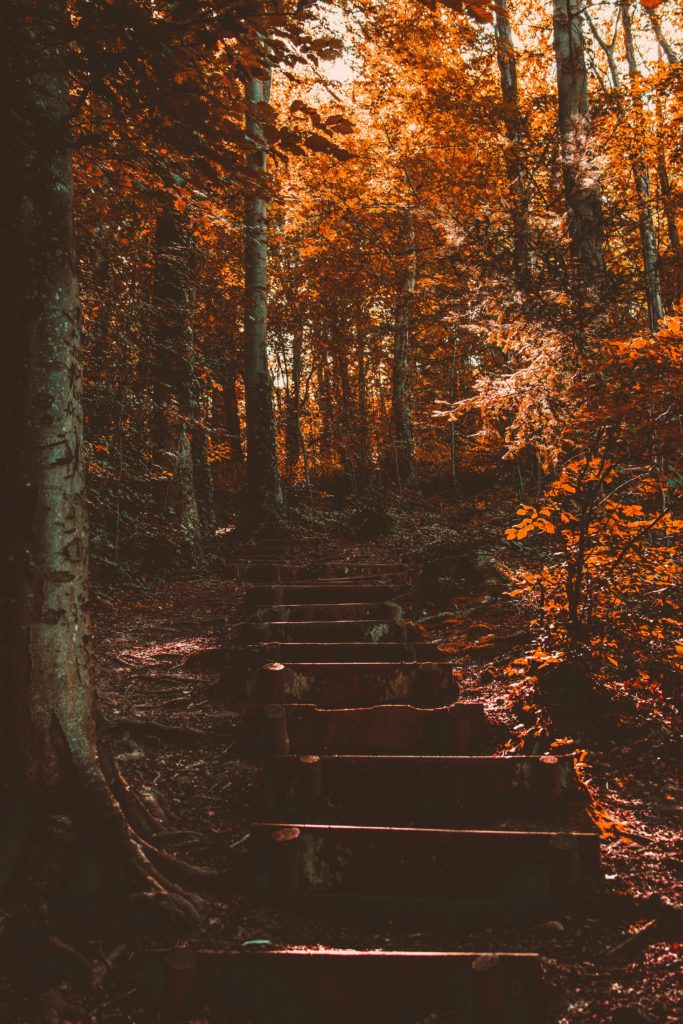 VIRGO
Money and Foreign Contacts
THE SOLAR ECLIPSE ends a financial cycle. You will reevaluate the last 6 months and modify what you want. It's time to pay off a debt or refinance. These changes don't mean less money in circulation. It means that you will choose where the money will come from and where it will go. Many sell real estate to finance the dreams that will emerge in the Lunar Eclipse. In this financial world, you can close your bank account or stop financing a project. The money is still with you, but it will have new destinations. This may involve changing jobs for salary reasons.
The LUNAR ECLIPSE highlights new places and new studies. You can plan, for the next 6 months, a big trip overseas. You can learn a new language and make contact with other countries. This change can come through work, study, travel, love or friendship. You don't always choose another country. It could be a new city. Love goes through good times and health goes well too. This Eclipse doesn't do much harm to you but beware of electronic scams and corrupted files.
Good Days: 1,2,3,4,9,10,11,12,20,21,24,28,29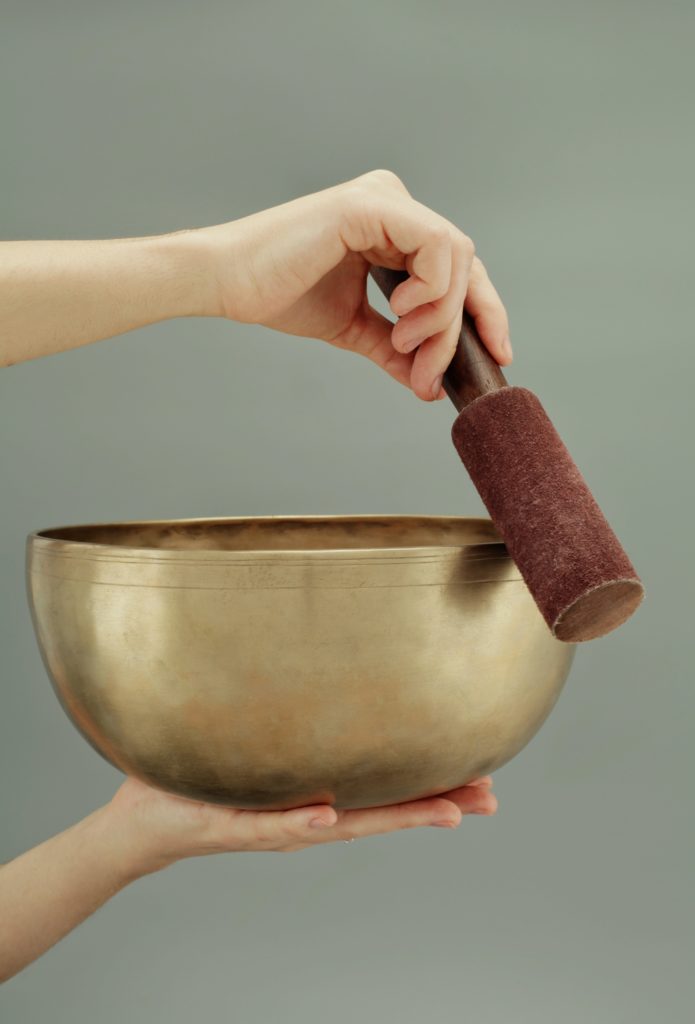 LIBRA
The Self, Self-image and Personal Power
THE SOLAR ECLIPSE ends a phase in your history. You analyze everything you've experienced and decide what can remain. This choice affects how you show yourself to the world. Your look and posture can transform. The Eclipse occurs in your sign, so you will be the most impacted. Your friends and relatives will notice that something has changed. Take the opportunity to choose how you want to live on Earth and what person you want to be.
THE LUNAR ECLIPSE opens many doors for you. Your power on Earth, the way you share money, personal and sexual life change. You can become more philanthropic and share your qualities with others. Some Libras may come out of the shadows and appear more authoritarian. Spoils and damage gains are on the scene. Surely, in 6 months, you will be a completely different person. You will have sexual experiences that will make Earth more fun. Your health may weaken. Knowing this, rest. Love undergoes renewal. Some get divorced and others start dating. Finances flow well.
Good Days: 1,2,3,4,6,7,11,12,17,21,22,23,24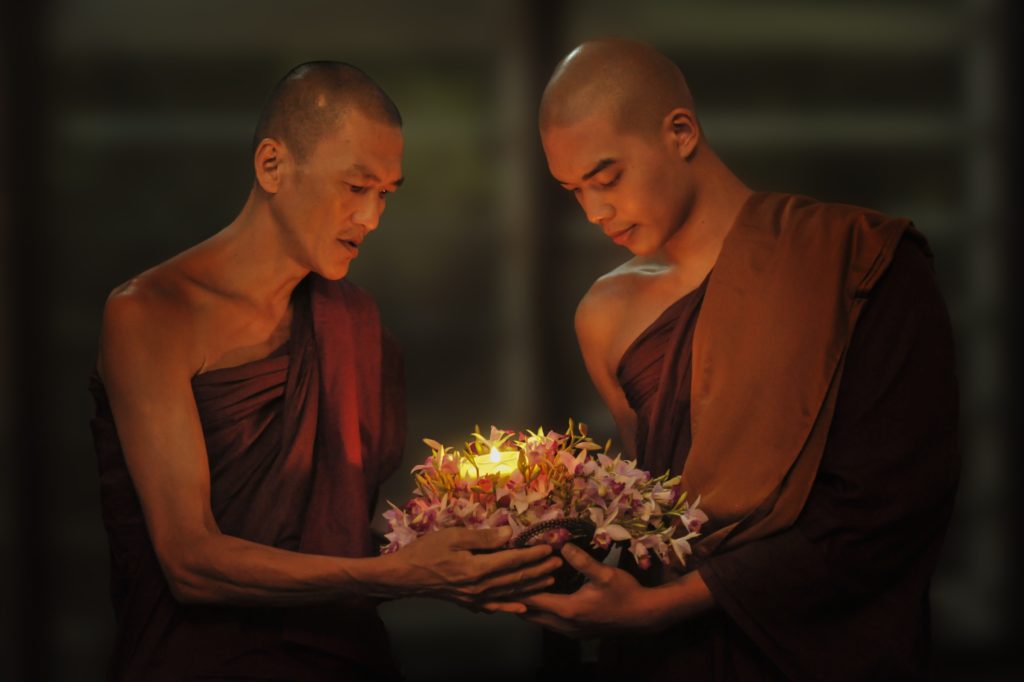 SCORPIO
The Past, Marriage and Partnerships
THE SOLAR ECLIPSE ends an ancestral cycle. You look at your past and analyze everything that previous generations have experienced. Choose what you want to carry as an inheritance and eliminate what hurt you. Some Scorpios delve into psychological treatment to resolve traumas. Others develop paranormal contacts and even change their religion. It is a closure that will mark your life.
THE LUNAR ECLIPSE brings new partnerships and a new marriage. You can find the right business partners. It will be 6 months of transformation in this area. There is not always a breakup. You can include new people in your company. Never bring an old partner back. Renew. Emotional life is also a theme. You can renew the romantic relationship with a proposal for new attitudes or start a new marriage. Certainly, the relationships you begin in these next 6 months will be more aligned with your moment on Earth. Finances are experiencing instability. Organize the next 6 months so there are no surprises. Your health is weakened during the first Eclipse, but you regain your strength until the Lunar Eclipse.
Good Days: 1,3,4,6,7,8,9,12,15,16,17,24,25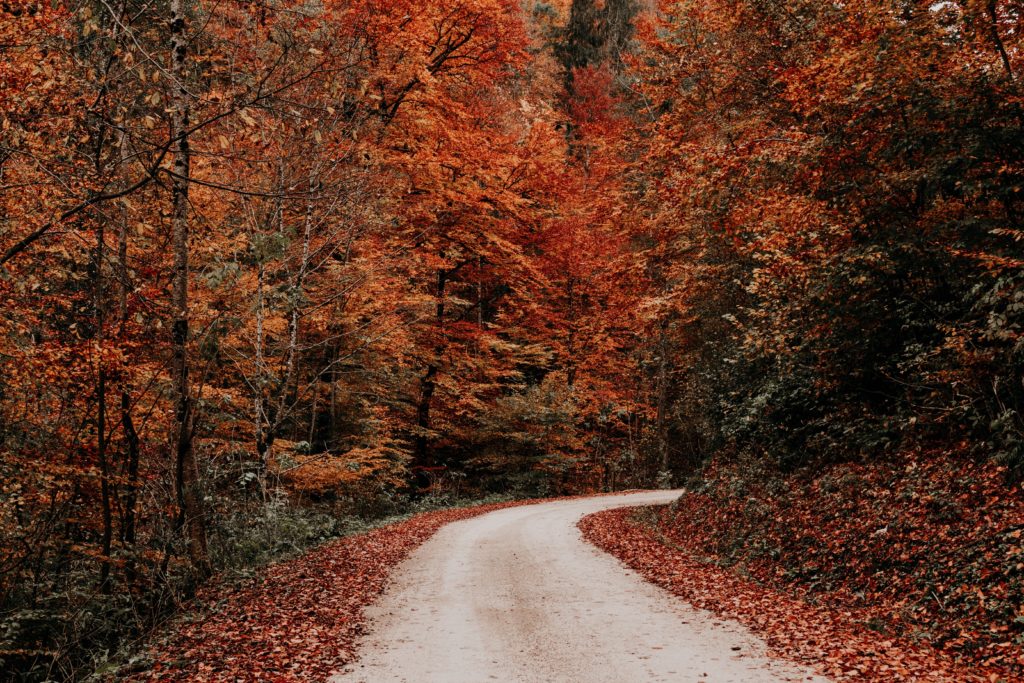 SAGITTARIUS
Friendships, Habits and Work
The SOLAR ECLIPSE ends a cycle of friendships. You can break up with a friend or leave a group, NGO or Church. This ending happens in a surprising way. The Solar Eclipse gives you a boost, but something has been deteriorating for a long time. Accept that everything changes in this existence and nothing is permanent. You are not too impacted by the month's Eclipses, so you have the promise of peace.
THE LUNAR ECLIPSE creates an opportunity for a new job. You might find something that aligns with your true calling. It's time to listen to your heart and move on to a profession as joyful as you. Some Sagittarians will find a new job through the home. It could be something that starts slowly and proves profitable. The next 6 months are marked by changes in diet and habits. This involves a new routine. If you want to meditate, exercise or become vegan, the time has come. If you have an addiction, cut it during the first Eclipse. In the second Eclipse, you manage your new life. Love continues happily and with good possibilities for singles. Finances are doing well.
Good Days: 1,2,3,4,8,9,11,12,15,16,17,24,27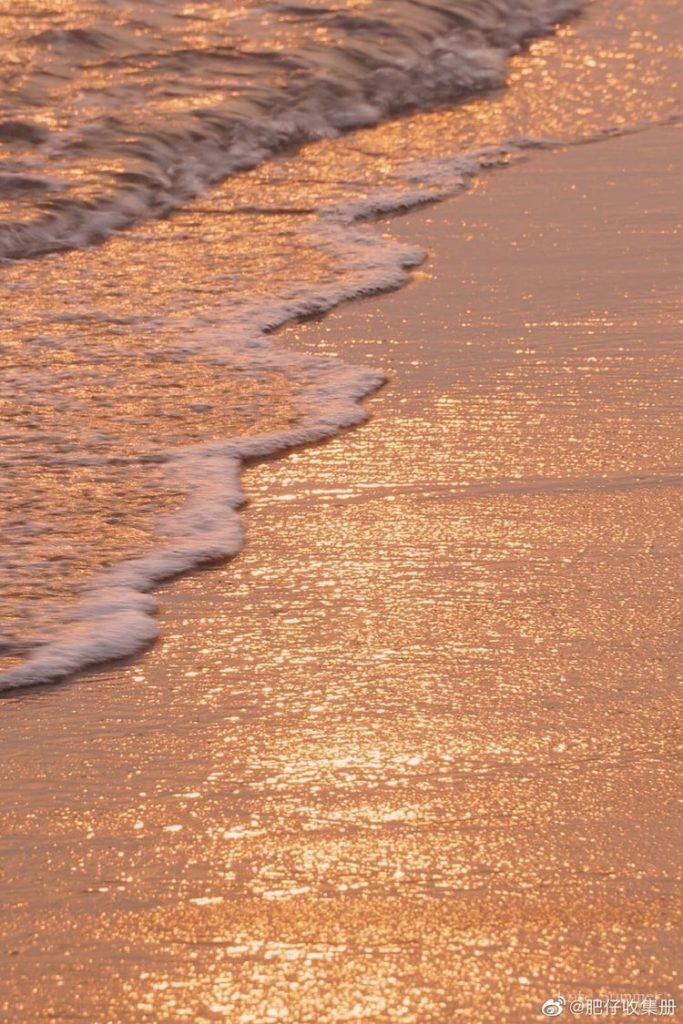 CAPRICORN
Professional Life, Creativity and Children
The SOLAR ECLIPSE ends a phase in your professional life. It could be a complete break with a company or a change in rules. The place may undergo transformation and you will have to adapt. New schedules, new colleagues, new buildings or new management. It's challenging, so rest and avoid stress. Try to be flexible so you don't have to rupture. Every closure opens doors to something new. If you don't accept change, look for something new.
LUNAR ECLIPSE opens a creative and fun cycle. It will be 6 months full of happy moments and good laughs. You will receive invitations to events, parties and outings. Accept them. During leisure time, your mind keeps looking for new opportunities. If you want to have children, the next 6 months are a good opportunity. Children, grandchildren, pets and plants enrich your new routine. Include an artistic activity in your life. Don't expect perfect results. Just let Art move you. Love goes through joyful moments. The Second Eclipse is positive for new dating. The couples remain aligned. Try to moderate your stress, in general.
Good Days: 1,2,8,9,10,11,20,21,22,23,28,29
AQUARIUS
Foreign Contacts, Real Estate and Family
THE SOLAR ECLIPSE ends a long study. You can finish a course or abandon it. Contact with other countries is also modified. You can freeze a professional or personal relationship with someone far away. Some Aquarians take advantage of the Eclipse to test a romantic relationship. It can be a way to bring about a desired breakup. Even faith will be questioned. You may fall out with your spiritual leader or fellow believers and choose to walk away. The choice is always yours.
LUNAR ECLIPSE brings new scenarios to the family. You can move house, buy a bigger house, or start a new family. You can get closer to distant relatives and recover their history. If you want to have children, the family can grow in the next 6 months. It's a new cycle with a lot of joy in the home. Your home is your haven of rest and recollection. Decorate and create the best environment. If you work from the home office, pay attention to this second Eclipse. New opportunities may appear at work. Love in positive renewal and balanced health.
Good Days: 2,3,4,12,15,16,17,20,21,22,23,29
PISCES
Power, communication and short studies
THE SOLAR ECLIPSE changes the way you share your power on Earth. You can rethink your participation and collaboration. You may come to the conclusion that you have given too much or that you are selfish. From this reflection, a change in behavior may come. It's ideal to find a balance between your needs and what the group requests. If necessary, break up with what exploits you too much. There is turbulence at work.
The LUNAR ECLIPSE brings a new way of communicating on Earth. Communication is the key to balanced relationships. Then, by modifying your communication, you will take a step towards more prosperity. It will be 6 months with new courses and the chance to review your speech and writing. Some Pisces look for language courses and short courses. The goal is to expand knowledge and become more prepared for Planet Earth. There are chances of dealing with estates, insurance and settlements. The month's eclipses don't impact you much but don't abuse your health. Love remains strengthened. Singles have opportunities. Drive carefully.
Good Days: 1,2,4,7,11,12,15,18,19,20,21,28,29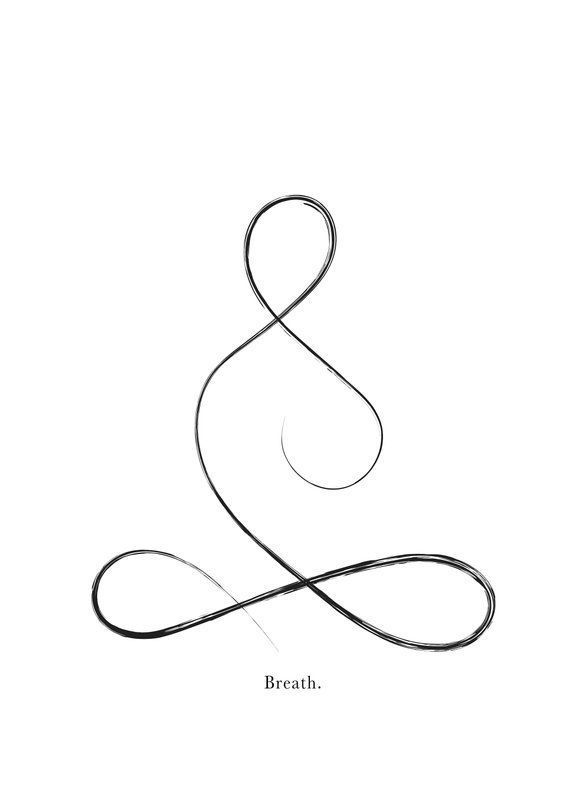 Recommended