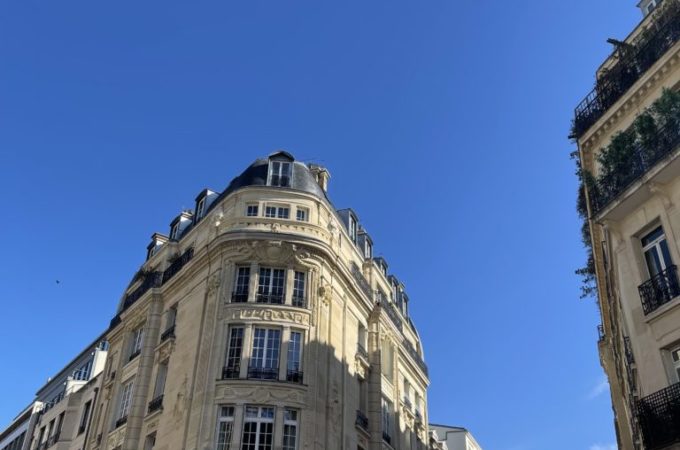 JULY 2022 – This month's Full Moon is remarkable – by ClaudiaVannini
JULY 2022
by ClaudiaVannini
Jupiter, Saturn, Neptune, and Pluto. Those are the 4 Planets Retrograde in July. The first two create a scenario of slow justice and financial recession on the planet. Neptune and Pluto signal that events have not come to an end. Themes of the past return. Important figures return to the scene. Even Trump comes out of the woodwork. Knowing this, always consider that something might resurface in your life. Thankfully, Mars and Mercury enter the scene, on the 5th, to move the astral board. These two give us strength and conviction. Our mind becomes agile and creates interesting solutions. Trust the power of Mars. He is a great ally for us earthlings. Everything takes shape on the 13th. This month's Full Moon is remarkable. It moves businesses, creates a fusion between big brands, and improves Saturn's retrograde game. There are better results in the second half of the month. Uranus causes serious problems on the 1st, 2nd, 30th, and 31st. Major accidents or bombings can appear in the newspapers. Don't expose yourself so much in those 4 days. July is a very active month and has financial opportunities in different places. Think out of the box. Forget the big powers a little and look for alliances in smaller markets. Communication with alien races is intensified. Every day, they get closer to our routine. Be Happy on Earth!
THE LUNAR CALENDAR
03rd – Emerging Moon in Virgo – propitious to gathering strength
06th – Waxing Moon in Libra – no guarantees, persevere
10th – Gibbous Moon in Sagittarius – conducive to persevering in a theme
13th – FULL MOON in CAPRICORN – peaks, maximum energy
17th – Disseminating Moon in Pisces – conducive to breaking patterns
20th – Waning Moon in Aries – gathering, auditing, finalizations
25th – Balsamic Moon in Cancer – conducive to healing, forgiveness and breakups
28th – NEW Moon in LEO – propitious for launching business and ideas
___________
Read Sun and Rising Sign. A good month to all!
Enjoy every moment of this Planetary Adventure and Be Happy on Earth!
___________
ARIES
Communication! July is prosperous if you show your talents well. Financial growth comes from good marketing actions. Give lectures, record videos, and explain your topics in different groups. Invest in collective dialogue. The family asks for your attention. Relatives want you around. Health weakens. Work on your emotions and seek a psychologist. Love remains strong.
Good Days: 1,2,7,11,12,13,15,18,22,24,26
TAURUS
Strength! July is a positive month for you. You feel competent and capable. Face obstacles with supernatural strength. Nothing can stop you. This helps with finances. The results are positive in investments and businesses. You can study something new and teach what you know to others. Share and train new people. Love in a neutral moment. Health remains strong. There are physical hazards on  1st, 2nd, 30th and 31st. Attention!
Good Days: 4,5,12,13,14,15,21,22,28,29
GEMINI
Happiness! July comes with good news for you. The month promises moments of fun with prosperity. You make money and have a lot of fun. It's time to invest in your dreams and let your creativity flow. This is the way to reach your happiness. Create, invent and communicate your new ideas. Love goes through a stable phase. Health remains balanced. You attract the attention of others with your good looks. Work on your look and shine!
Good Days: 1,2,8,9,10,16,17,27,28,29
CANCER
Success! July brings an excellent moment for you. There is financial prosperity and luck in speculation. It's not the time for traveling. It's time to work hard. Health requires special care. Your feelings corrode your physical body. Work on your anger. Meditation, yoga, and Tai-Chi can resolve the issue. Love remains strong. Everything happens through your hands. Don't delegate and don't postpone. It's your moment on Earth!
Good Days: 1,2,3,12,13,18,19,20,21,22
LEO
Prosperity! July promises good financial results. There is luck in new business and success in financial speculation. You attract prosperous people and expand solid business opportunities. If you are looking for a job, you have a really good chance. Health is fragile. Remember to rest. There is an opportunity for a trip. Love remains stable. Write down your dreams. The messages come through them. Physical risks on 1st, 2nd, 30th and 31st.
Good Days: 4,5,6,7,15,16,21,22,26,29
VIRGO
Mystic! July surprises you. You live supernatural experiences. Revealing dreams and intimate contact with dimensional beings. On these trips, you receive guidance and tips about your life. There is prosperity and opportunity for new employment. Most of the events happen through the hands of friends. Connect to your social groups. Love remains stable. Balanced health. You have physical risks on the 1st, 2nd, 30th and 31st. Take care!
Good Days: 6,7,8,15,16,17,23,24,28,29
LIBRA
Fame! July puts you in the spotlight. You are cited by everyone as a very competent person. You shine in a special way. It's a great time to try for a promotion or a better job. On the other hand, finances are not going so well. There is only improvement after the 18th. Organize yourself! Health weakens. You put emotions first and suffer from planetary slowness. Love brings news. There are sexual experiences.
Good Days: 1,2,8,9,10,11,13,18,19,27,28,29
SCORPIO
Work! July brings great opportunities for your career. It's the right time to look for a new job or move up on the career ladder. Dedicate yourself to it. There is a financial improvement. You take physical risks on the 1st, 2nd, 30th, and 31st. Watch out! There is an opportunity to travel with a professional purpose. Share your power and let others solve most issues. But be present. Critical love. Health strengthened.
Good Days: 8,9,10,11,16,17,18,19,26,28,29
SAGITTARIUS
High Energy! July is a prosperous and joyful month for you. There is contact with other countries and cultures. This indicates an opportunity to travel or study in a distant location. Finances remain stable. If you want to study, now is the time. You improve your routine. Healthy diets, exercises and new habits are on this month's agenda. Health is excellent. Love happens during travel. Love awaits you in a faraway place.
Good Days: 1,2,5,7,11,15,16,19,24,28,29,31
CAPRICORN
Rest! July challenges your finances. You don't have much power of action. Don't fight the Universe. Throw yourself in the process. When your plans are going slowly, work on your inner resources. Much of the results come from the hands of others. This is not common for you. Learn to share. Organize finances because the last week brings great challenges. Health is fragile. Singles can plan a wedding.
Good Days: 1,2,4,5,6,7,13,14,15,26,29,31
AQUARIUS
Retreat! July calls for a new stance. You must take care of the small details, while the other signs take care of the big themes. Much of the results come from the hands of others. It's not you who does it. You participate and do not lead. Marriage and work partnerships are signed in the last week of the month. Until then, dedicate yourself more to the home. Fragile health. Take a rest. Stable love and no news.
Good Days: 1,2,5,8,11,13,17,19,22,27,28,29
PISCES
Good energies! July brings new opportunities. You can travel for work or pleasure. There is a desire to live intensely earthly experiences. Leisure gains space on your agenda. You want challenging work and explore your creative side. You can be called on to work harder and you respond well to that. The last week of the month is very prosperous. Excellent health. Love remains strong for those who know how to explore fun.
Good Days: 1,2,3,10,12,13,19,20,22,28,29
__________________________________________
NAMASTÉ
Recommended