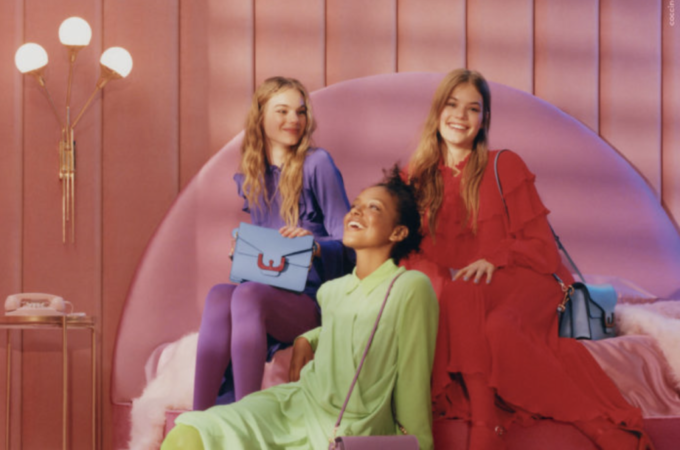 Coccinelle advertising Campaign Fall/Winter 2018-19
Coccinelle advertising campaign Fall/Winter 2018-19
Coccinelle reveals all in a brand campaign
A girls' night out. Waiting for something special to happen. The neon lights and funfairs of Los Angeles. Although it could be any city in the world.
This is the screenplay devised by Scandebergs, the photographic duo established in 2013 by London-living Italians Stefano Colombini and Alberto Albanese, for the Coccinelle FW 18-19 advertising campaign. It's Coccinelle's first campaign formulated as a film script, as if it were the first episode of a cult TV show: titled #ForJoyfulSpirits.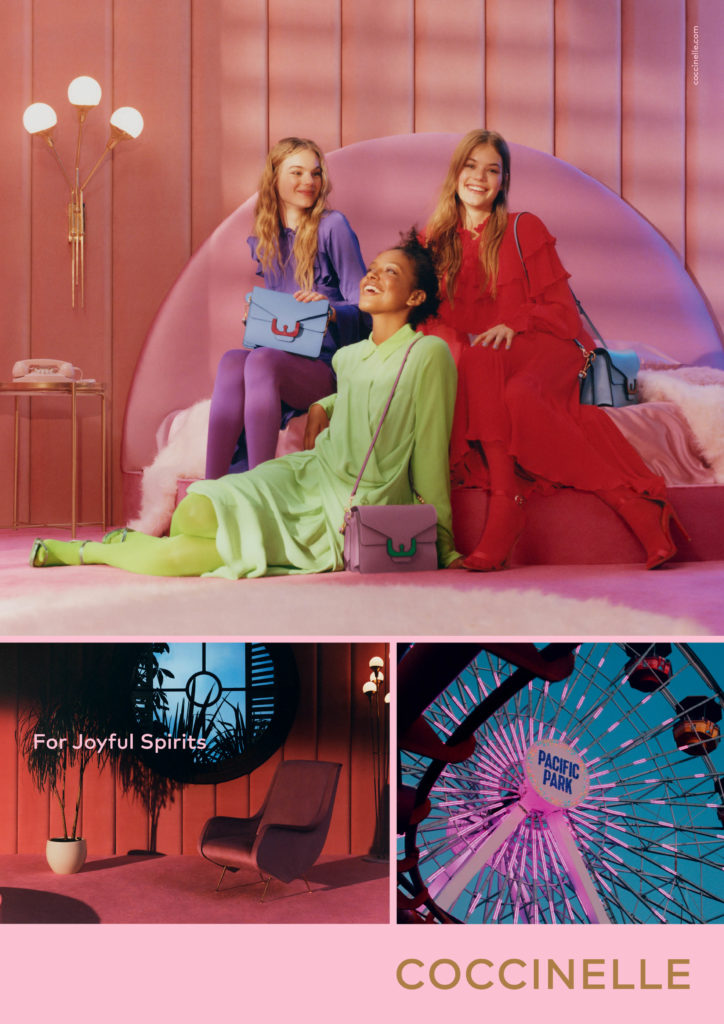 It's centred on the friendship between three girls – played by Brit Alewya Demmisse and Dutch models Myrthe Bolt and Estella Boersma: they hang out together, try on clothes, swap accessories and get ready for a night out. Their understanding, empathy and love of beautiful things are tangible.
Pure happiness in a sequence of instants that celebrate the innate love for life of Coccinelle women.
There's the night out, full of promise: fun, discovery, meeting up. And there's the city ready to deliver: a ride on a big wheel, a sunset car drive, a ringing phone, a cocktail at a club.
Then back to the room to talk about love, to share secrets and plans, wishes and desires.
Because every instant is a journey, inside and out. Every carousel ride is a beginning. Every friendship is a beautiful adventure. The dream never ends… To be continued…
Recommended