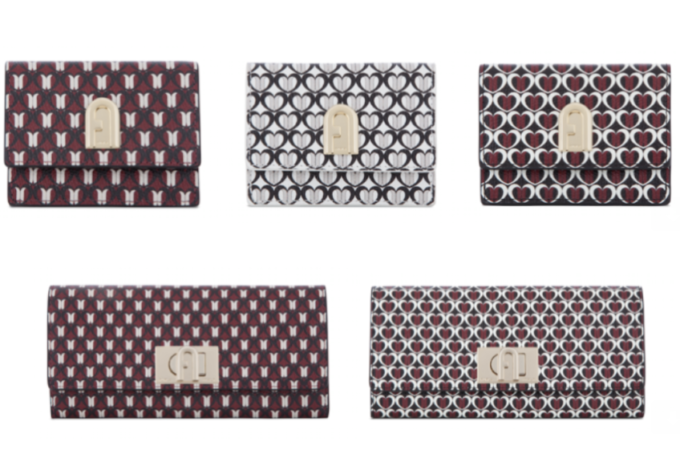 THE FURLA HOLIDAY COLLECTION
For Holiday 2020 Furla's new heart print meets the sleek designs of the 'Furla 1927' line
For the upcoming holiday season Furla animates its chic and already iconic 'Furla 1927' with an all-over graphic heart print.
'Furla 1927' was recently launched during the house's Milan fashion week event #furlaillusions.This brand-new line, iconic in its identity and absolutely contemporary in its conception, is the first to feature Furla's new arch logo, which is applied not only as an embellishment but as a structural element – as the bag's closure. 'Furla 1927' stands for Italian heritage, craftsmanship, a new take on Furla's forward-looking vision, which began with its founder in 1927.
The arch as a door, as an entrance to Furla's world of inclusivity.
The heart print further enforces this concept – a symbolic approach for the season of giving.
For a festive season with elegance in mind the 'Furla 1927' crossbody bags in textured ares leather feature the graphic and chic all-over stylized heart print in the cheerful colour combinations ciliegia, nero and perla, as well as nero, chalk and ciliegia. The line is completed by a selection of small leather goods.
www.furla.com
Recommended