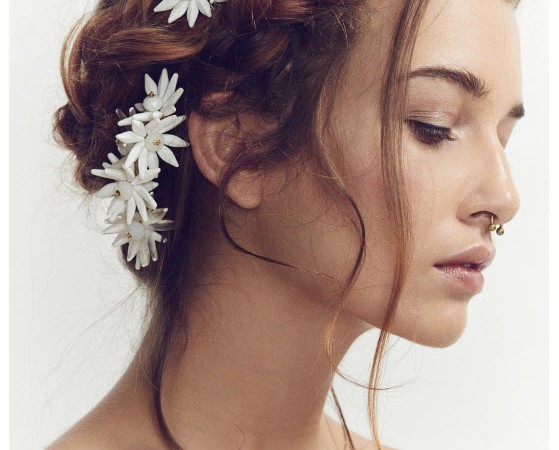 Designer Discovery – Luna Bea Bride
Whether you're getting married or not, this discovery is an enrichment for every woman.
The sensuality of the hand made designs caught my attention straight away (call it love at first sight), when I stumbled over the beautiful art pieces of LUNA BEA BRIDE, while searching for new upcoming designers in the world of fashion. Luna Bea's designs have something very special and unique, they make women look like fairies, like mystic queens or just like fabulous goddess creatures.
 So I did some research and got in contact with this wonderful designer, Lou Simmonds, which every bride should get to know!
Welcome to the world of Luna Bea…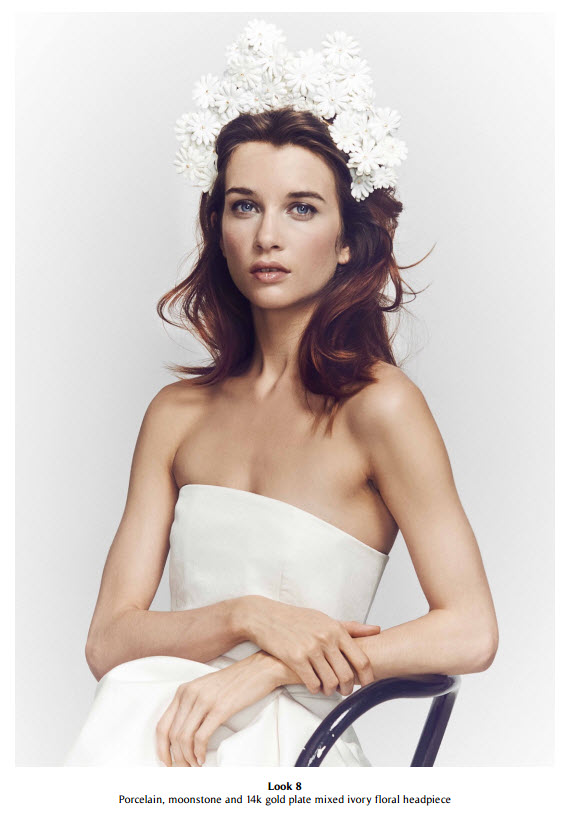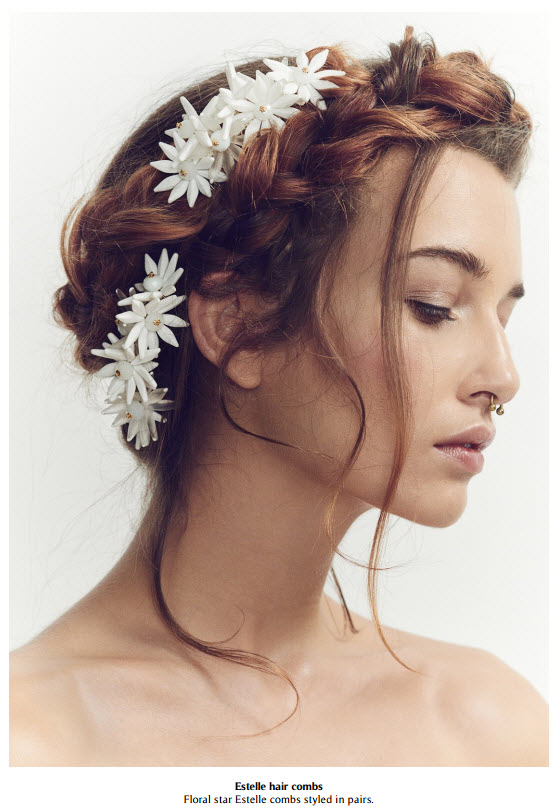 What about?
Luna Bea is a luxurious avant-garde British Bridal label with its roots in high fashion and fine art. Founded by Lou Simmonds after receiving numerous private commissions from designers, artists and creatives wanting something reflecting their own unique style, it's pieces are for the modern, stylish bride who wants to look like herself – only even more amazing!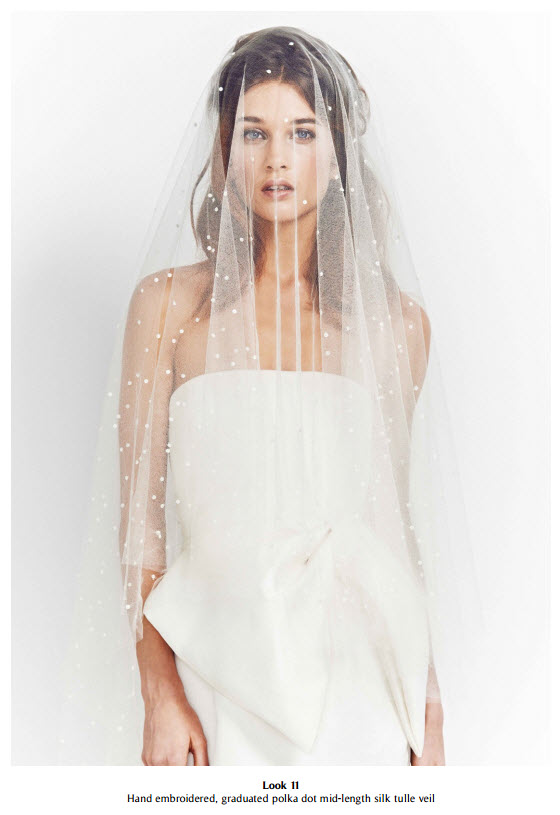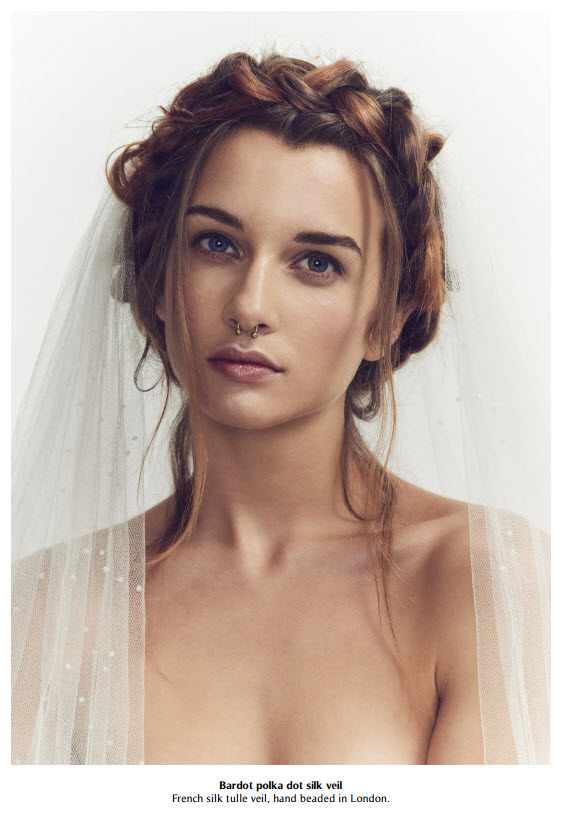 As a designer, consultant and maker for over 12 years to high profile clients, quality, design and craftsmanship are integral to Lou's process. Her work is characterised by it's exquisite blending of technique, sensual texture and fine materials while seamlessly combining heritage craft techniques with a modern aesthetic. A lifelong passion for textiles, ancient jewellery, and the symbolism of female adornment has led Lou to create a contemporary, yet delicate collection for the fashion forward bride – future heirlooms that return to the celebration of female sensuality from another world, place and time.
The designs are so neat that they put a glow of purity on the person that wears them.

That's the magic behind Luna Bea…
Luna Bea's unique hair accessories bridge the gap between the traditional headpiece and the ubiquitous flower crown – a must have for the stylish contemporary bride.
Fascinated by the ritual of adornment in marriage and the talismanic qualities of dressing the bride, designer Lou Simmonds conceived her first collection 'Arela' as an ode to the Goddess bride – strong and empowered, yet whimsical and feminine. The accessories stand out with their subtle yet iconic 1960's design references – dainty laser-cut sequins and handmade brass 14K gold plated atomic structures are combined with graphical porcelain silk flowers, hand enamelled, and set with moonstones.
Pure white and sun-catching gold are the dominant tones with the occasional scattering of softly coloured details, giving the collection an 'easy to wear' effortless elegance.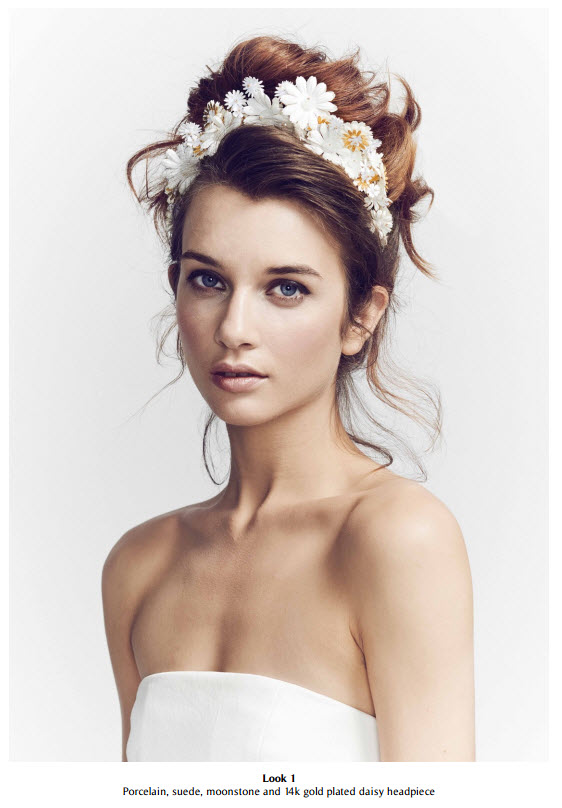 Production
Luna Bea prides itself on delivering a truly luxurious product, combining traditional craft techniques with a couture sensibility for the modern stylish bride.
With a belief that true luxury is a beautifully designed and crafted product with time spent, integrity of design, and heart invested, it is dedicated to creating objects to be treasured for generations to come, exclusive in quantity, technique and design. At Luna Bea it is of paramount importance that every part in a product is of the highest quality.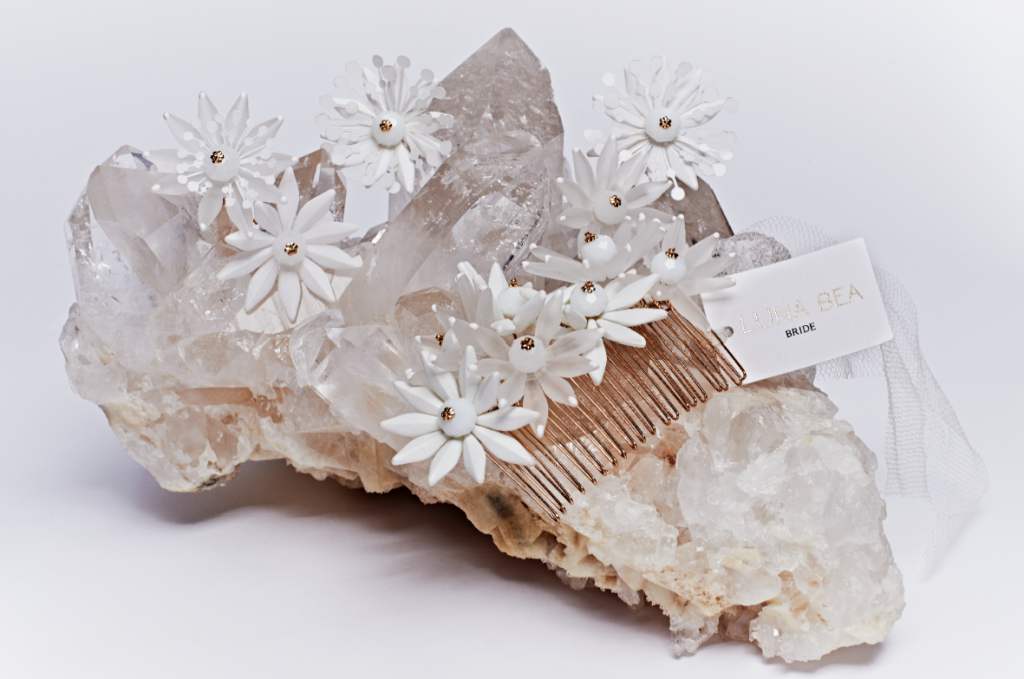 Only the finest French silk tulle is used, semi-precious stones are ethically sourced, and leather is obtained from the longest established merchant in London. They are proud to make their own components using couture techniques, from the hand-drawn petals to hand-cut leather linings in the London studio, keeping all production in the UK.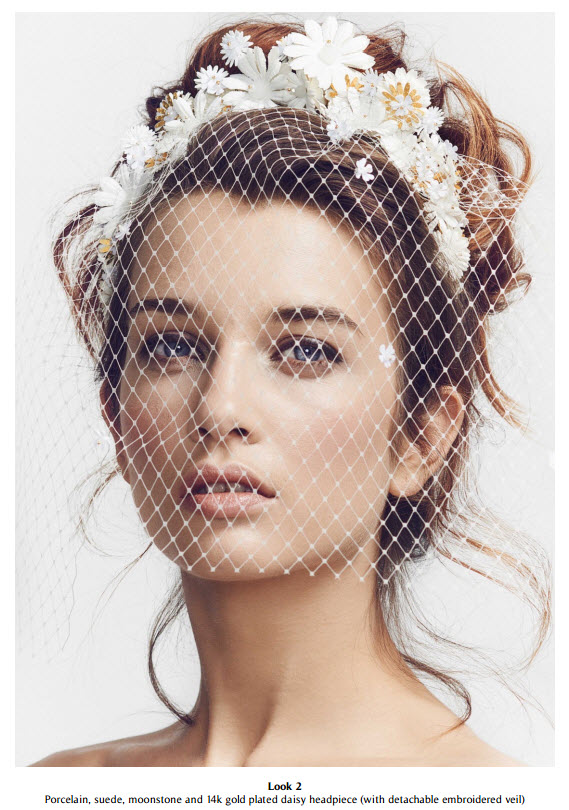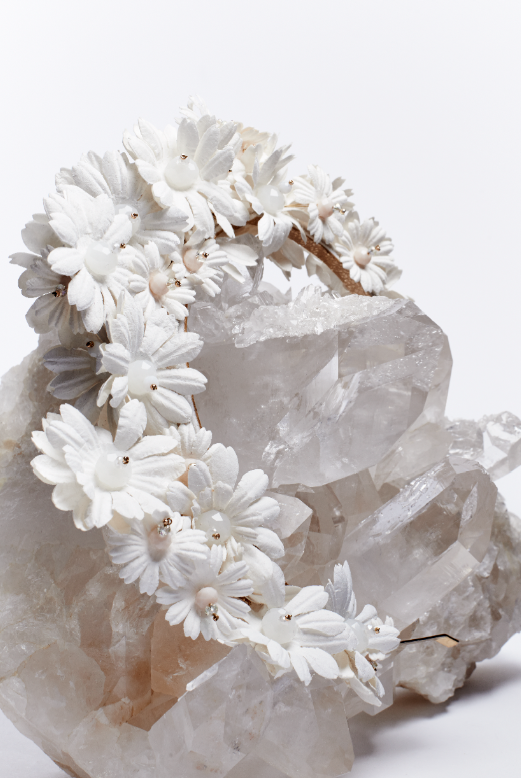 A fascination with the custom, ritual and emotional value attached to objects used within the ceremony of marriage led to beautiful packaging, designed not only to protect the headpiece but be filled with keepsakes and future heirlooms from the wedding day – a nod to the French tradition of the Globe de Mariée. This ethos and attention to detail, runs through the process from start to finish – Luna Bea objects are crafted with love.
It's not a secret that very bride is looking for that 'something' that makes her look special. Luna Bea is the perfect match for a stylish & sensual and extraordinary bride.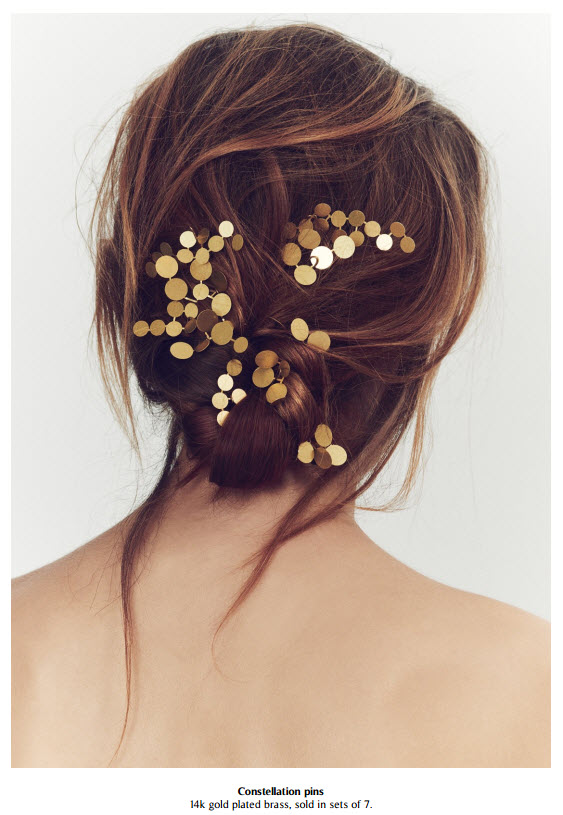 Photography OWEN REYNOLDS
Product Photography AMELIA KARLSEN
Make Up NICOLA MOORES BRITTIN
Hair PAULA McCASH
Accessories and Styling LUNA BEA BRIDE
#follow
x
by Shari
Recommended