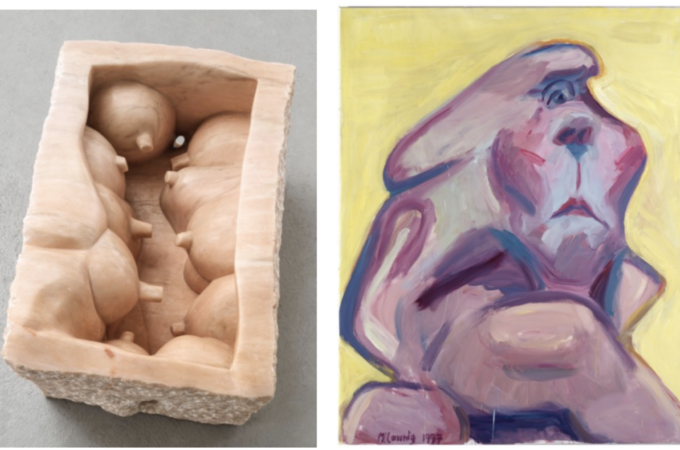 Abstractions Corporelles / Anatomies Fragmentées – Exposition | Hauser & Wirth Monaco

Hauser & Wirth Monaco
26 January – 26 March 2022
Curator: Tanya Barson
Curated by Tanya Barson, formerly curator at Tate Modern, the exhibition 'Body Abstractions / Fragmented Anatomies' at Hauser & Wirth Monaco brings together a selection of artists who question the body and anatomy in all their complexity, through the prism of varying degrees of abstraction or fragmentation. In their practice, these artists challenge both the traditional representation of the body in art history and the conventions surrounding the notion of the fragment (classical or modern). While highlighting the work of women artists, the exhibition presents key works that question gender stereotypes and the binary or cis-gender categories, to demonstrate an undeniable fluidity often expressed through a wide variation of body shapes. The exhibition thus addresses head-on the renewal of multiple characters previously defined by gender – strength, sexuality, fragility, but also illness, love, violence, tenderness and sociability.
Partly inspired by Linda Nochlin's essay 'The Body in Pieces: The Fragment as a Metaphor of Modernity' (1994), the exhibition examines this set of concepts through the work of leading 20th and 21st century artists such as Louise Bourgeois, Berlinde de Bruyckere, Ellen Gallagher, Eva Hesse, Lee Lozano, Anna Maria Maiolino, Christina Quarles, Cindy Sherman, Pipilotti Rist and Alina Szapocznikow. As Linda Nochlin writes of the work of Louise Bourgeois and Cindy Sherman in particular, "the postmodern body, from the point of view of these and many other artists, is conceived solely as the 'body in pieces': the very notion of a unified, unambiguously gendered subject is suspect in their work."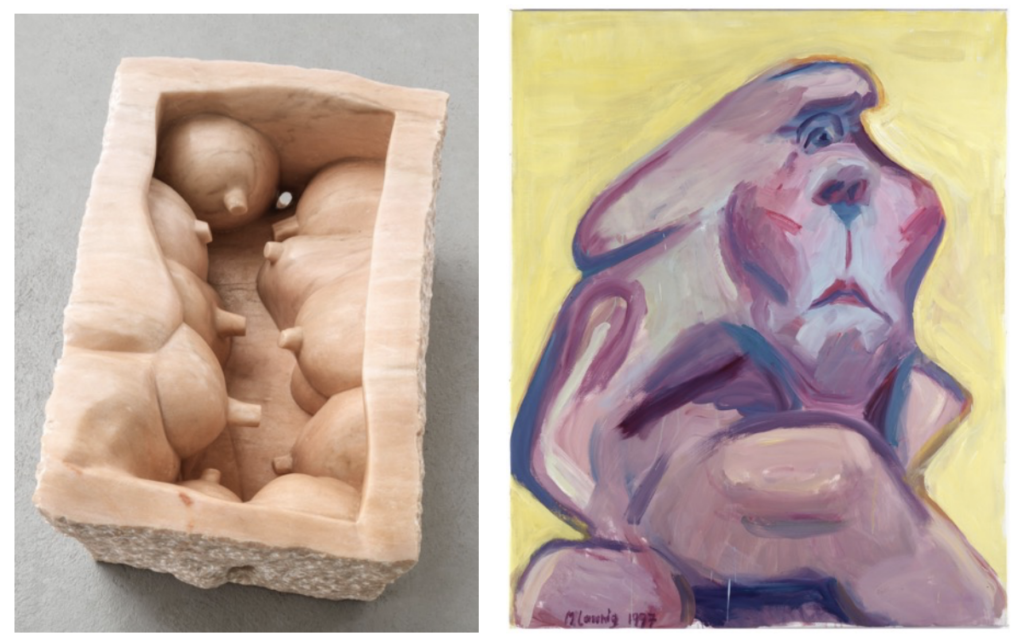 'Body Abstractions / Fragmented Anatomies' explores a variety of artistic approaches and techniques, including abstraction, fragmentation, cropping, juxtaposition, mutation and mutilation. The works presented thus overturn the fetishisation of the traditionally gendered female body, or its reduction to sexualised parts and mere appearances, replacing it with experiments centred on the feminine or non-binary, the outward manifestation of inner feeling, deep psychological states, and intelligence.
Recommended