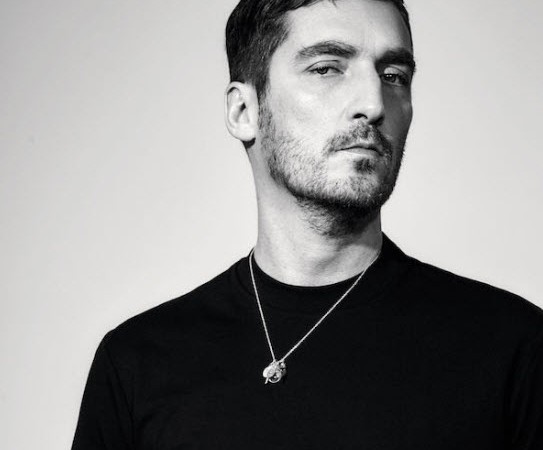 CARVEN APPOINTS SERGE RUFFIEUX AS CREATIVE DIRECTOR
Paris, January 18th, 2017
Carven announces the appointment of Serge Ruffieux as Creative Director of the house, effective February 1st, 2017.
Serge will oversee the Carven women's ready-to-wear, accessories and footwear collections, showing his first collection for the house during the Resort 2018 season. The Spring/Summer 2018 collection will be revealed on the official schedule during Paris Fashion Week in October 2017.
Serge brings extensive design expertise to the role, including close to a decade spent at Christian Dior as head designer of the women's ready-to-wear and haute couture studios, and as co-artistic director between 2015 and 2016. His previous role includes time spent as right hand to the late French designer Sonia Rykiel.
Working closely with CEO Sophie de Rougemont, Serge will oversee a new stage of growth and development of the house.
Sophie de Rougemont noted: "It is with great pleasure that I welcome Serge Ruffieux as the new creative director of Carven. His innate sense of modernity married to his impeccable and exacting couture techniques are in absolute synchronicity with Carven's fabled heritage of Parisian chic and effortless elegance."

Serge Ruffieux said, "I am thrilled to embrace my new creative role at Carven, feeling a real affinity for Madame Carven and her vision of fashion. I look forward and am very honored to be leading the creative direction of the House as it enters a new chapter."
About CARVEN
"A Carven collection is like an armful of flowers. All the beautiful, young girls want to bury their nose in it!" –Curzio Malaparte
The house of Carven was established in Paris by Marie-Louise Carven in 1945, beginning its life as a modest, Post-War fashion house catering to the French elite. Born Carmen de Tommaso, the  5'1"  designer  abandoned  her  birth  name  to  create  her  very  own  Parisian  identity,  merging her  Christian  name  with  that  of  her  aunt  Josey  Boiriven  to  create  'Carven',  despite  her distinguished  marriage  to  Philippe  Mallet -the  younger  brother  of  architect  Robert  Mallet-Stevens.
Her small stature inspired Madame Carven tocreate a wardrobe for petite ladies that, alongside her  deft,  feminine  hand  with  the  modest  textiles  of  the  time  like  cotton  gingham  and  broderie anglaise,  would  become  key  elements  in  one  of  the  world's  first  democratic  ready-to-wear wardrobes.
 Later,  Madame  Carven's  adventurous  spirit  was  instrumental  in  her  aesthetic revolution,  as  exotic  textiles  such  as  African  wax  cloth  and  Indonesian  batik  procured  on  her travels joined more traditional European fabrics like the signature green and white striped cloth made famous by a summery sundress named 'ma griffe'.
It would become the name of her first perfume. Furthering  her  pursuit  of  accessible  luxury  and  democratic  design,  Madame  Carven  staged fashion shows throughout France and across the globe. She retired in 1993, but it wasn't until 2009 that young French designer Guillaume Henry began to revitalise the image of the house, attracting  a  new  global  clientele  with  his  return  to  Carven's  youthful,  Parisian  allure.  A comprehensive archive of Madame Carven's work is housed by the prestigious Musée Galliera, who celebrated the designer's life in a retrospective exhibition that same year.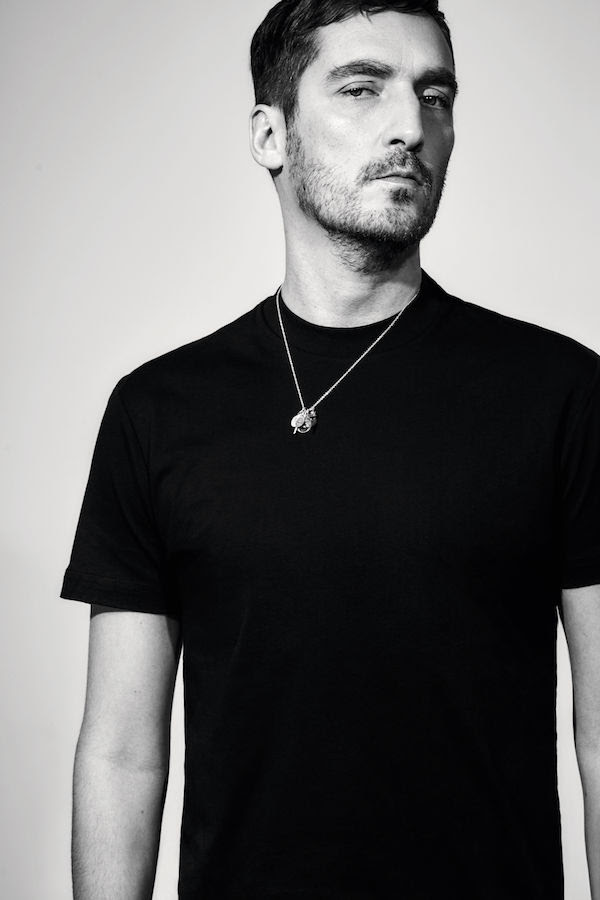 About Serge Ruffieux
Born  in  1974,  Swiss-Italian  fashion  designer  Serge  Ruffieux  was  educated  in  Switzerland  and receivedhis diploma of fashion design with honours from HEAD Haute Ecole d'Art et de Design, Geneva  in  1997.  His  design  experience  includes  time  spent  in  the  ateliers  of  Christian  Dior, Sonia Rykiel and Moschino. Serge lives and works in Paris, France.
Recommended