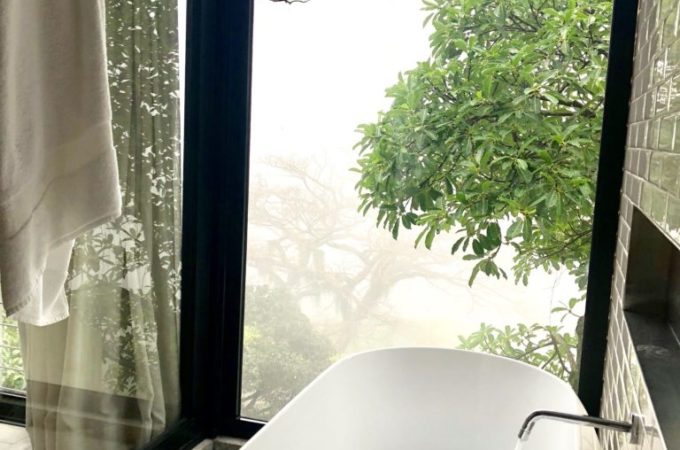 Casa Marques & the Magic Bathtub – Must Stay in Rio de Janeiro
CASA MARQUES in Santa Teresa
The way up the hill finding Santa Teresa was an adventure. Traveling in Rio means, even with a Lonely Planet, that you might get lost here and there. Even though uber works pretty well in Rio, the drivers might not find the way either, or they are afraid of driving through the Favelas and would not bring you up there.
Especially to Santa Teresa, because it's situated right in between the favelas and some would consider it as dangerous to drive up there. But most of the time it's no problem, and so we finally found this hidden dream spot, Casa Marques, after switching the uber to a courages taxi. 
Santa Teresa is the Montmartre of Rio de Janeiro, less chic and less touristy. Located high up, far from the noise of the center, Santa Teresa is accessible by tram (the bung). It is inhabited by artists who settled in abandoned luxury homes when Santa Teresa was surrounded by favelas.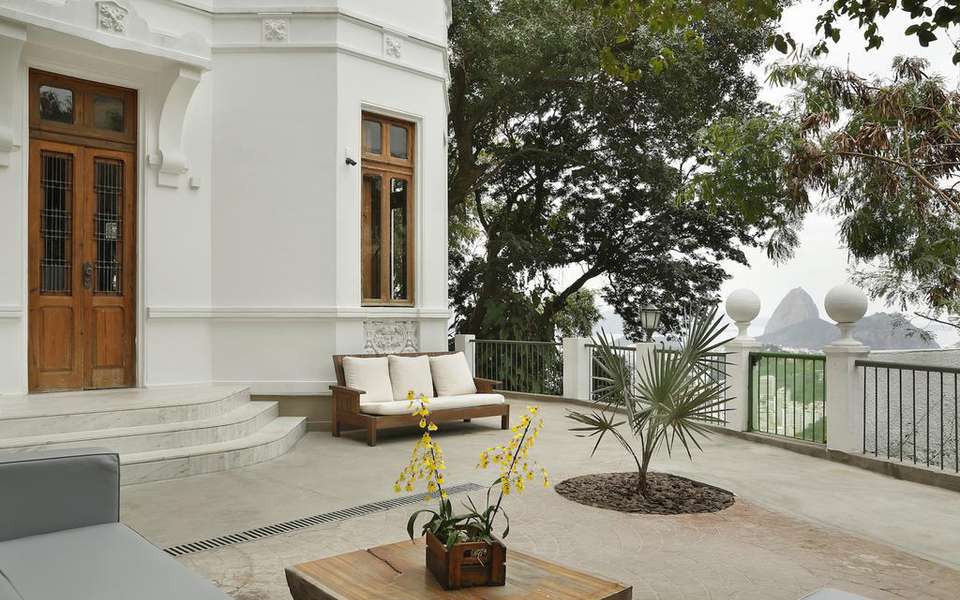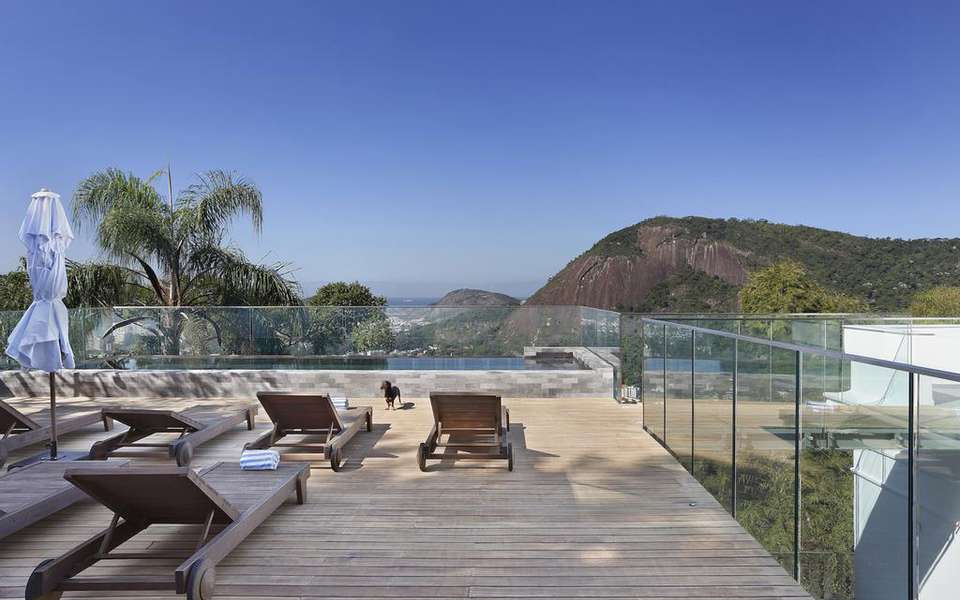 If you're just visiting, explore the boutiques, picturesque streets, mosaic steps, and paintings, but stop every now and then to enjoy an appetizer or a cocktail at open-air restaurants such as Aprazivel. Tucked away in a jungle-like setting, Aprazivel overlooks the city and features Brazilian favorites like fried corn-flour polenta rissolle stuffed with spicy minced meat as well as goat, lamb, and fish dishes. 
This is why, at the end of our trip on Brazil, we returned to Santa Teresa… to Casa Marques. This crazy beautiful and elegant place, hidden up in the hills, is the best spot to stay in Santa Teresa. This franco-brésilien Boutique Hotel, between the breathtaking view of the Pan de Azúcar, the illuminated statue of Christ the Redeemer, the city of Rio and its tropical mountains nearby, is situated in a unbelievable spot!
Admitting that, with this impressive view, Casa Marques becomes a hotspot of the city. This elegant villa was designed by a young franco-brésilien duo Jeannine Marques and Louis Harang. These were unveiled in Brazil in 2012 hunting the dream of that transformation house in a space of blending architecture, art and design.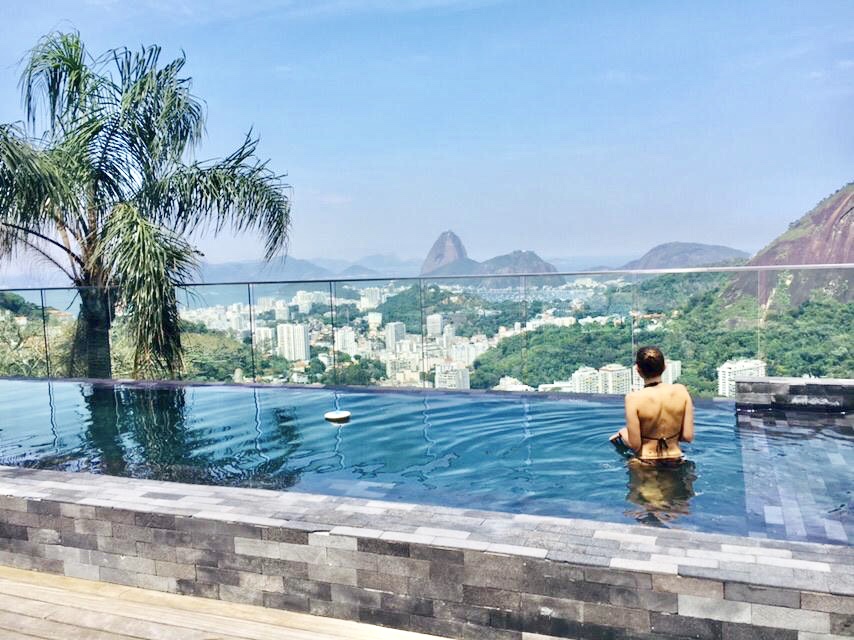 The moment we stepped in our room, we couldn't believe what we saw. The perfect room, spacious, elegant, minimalistic design and architecture – a view that is unforgettable and a bathtub, that makes you leave reality right on the spot.
On the top of the hotel there is a wooden terrasse with a infinity pool, with a look right over Rio.
To wake up at Casa Marques is just this crazy thing that you would never forget, when in Rio de Janeiro.
The jet lag ended our night at 5am, that was the best thing that happened – the fog will still be in the hills and over Rio, yet you can tell the sun is right around the corner. And so it was.
The most beautiful sunrise in Rio.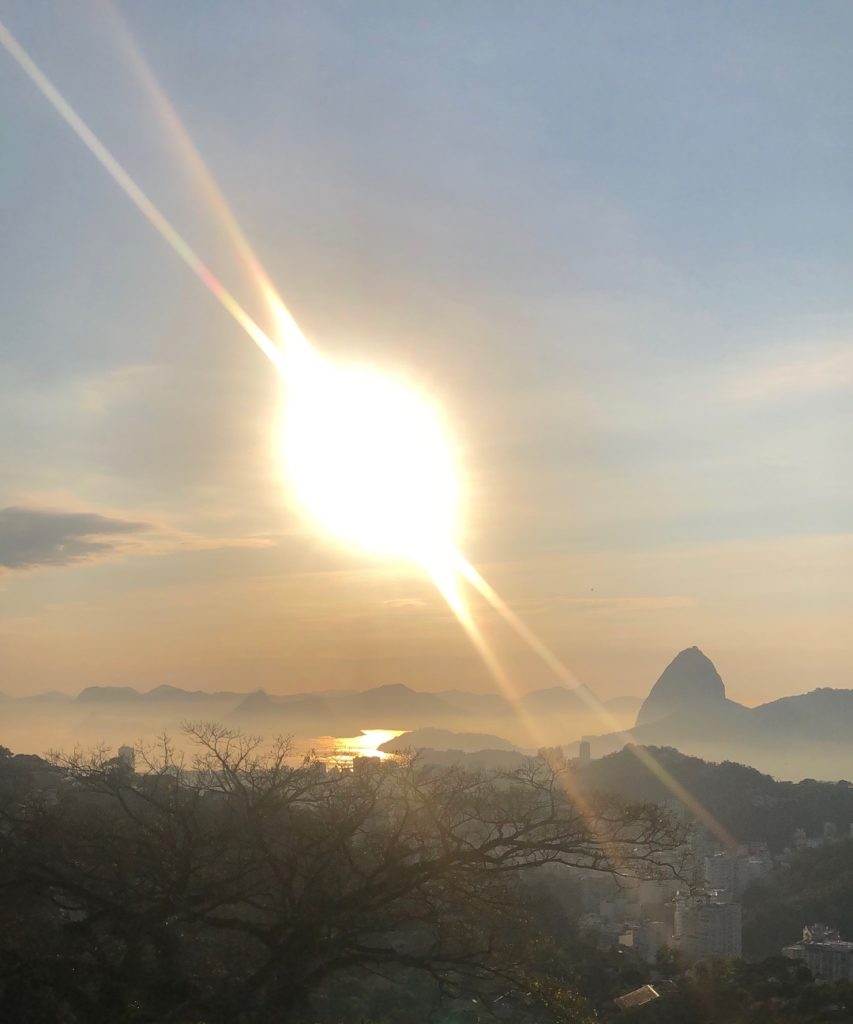 Stepping in the bathtub just when the sun is about to through its beams over the mountains through the palm trees, this is the way you start your day kind of at Casa Marques. It's ridiculously unreal and amazing.
The breakfast and their fresh products are outstanding as well, house made pastries and juices, delicious eggs, our favorite off all, the self made pao de queijo.
Besides all of that we were also lucky, because it's not far at all from the Crist. So we went of well fed to Jesus, living our best lives.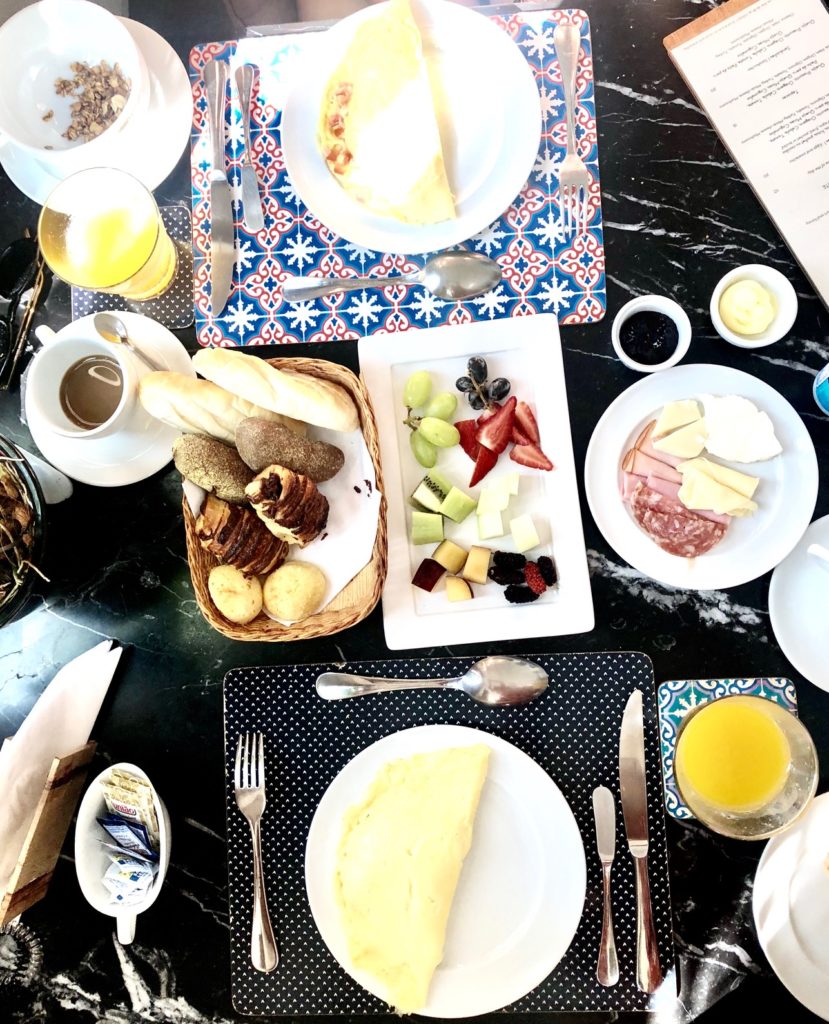 The Casa Marques was also super helpful with everything and gave great recommendations for restaurants. Santa Teresa is vibrant with delicious little restaurants, shops and art galeries. We followed one of their tips and had great Brazilian food at Bar do Mineiro.
All together, this place is probably one of the best places to stay in Rio, especially when you like it a bit more local and wild when it comes to sourroundings. We feel blessed to have made this special experience with Casa Marques in Santa Teresa, Rio de Janeiro.
Thank you to the wonderful team of Casa Marques, to have been so accommodating and helpful during our stay. We cannot wait to come back! MERCI BEAUCOUP!
follow @casa_marques_rj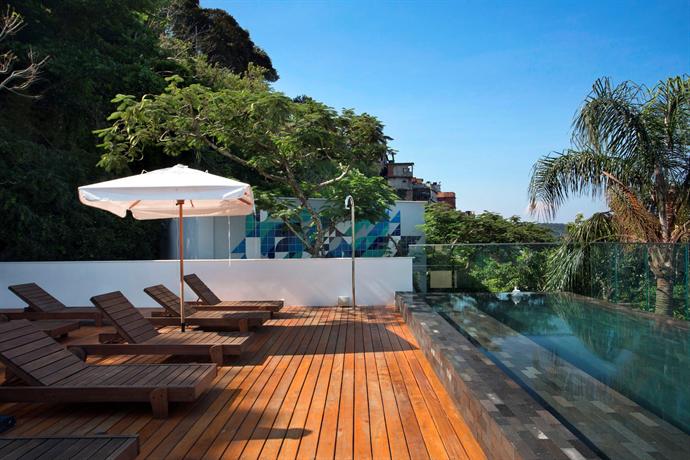 CASA MARQUES
Casa 01, R. Alm. Alexandrino
3780 Santa Teresa
Rio de Janeiro
RJ, 20241-266, Brésil
Click here for bookings.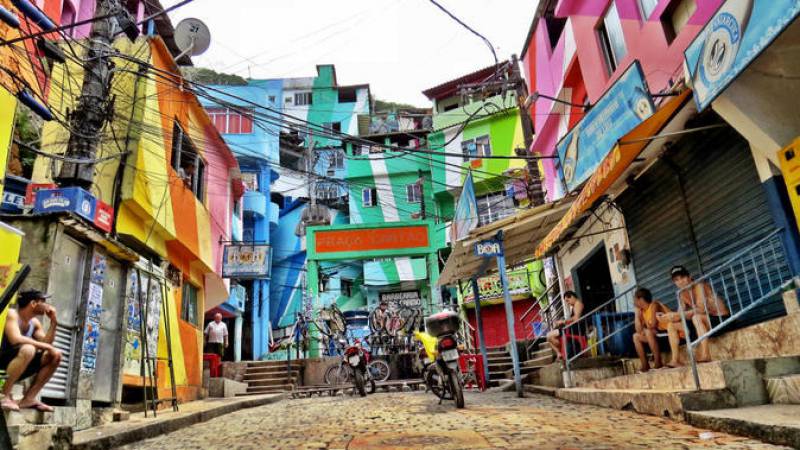 Recommended