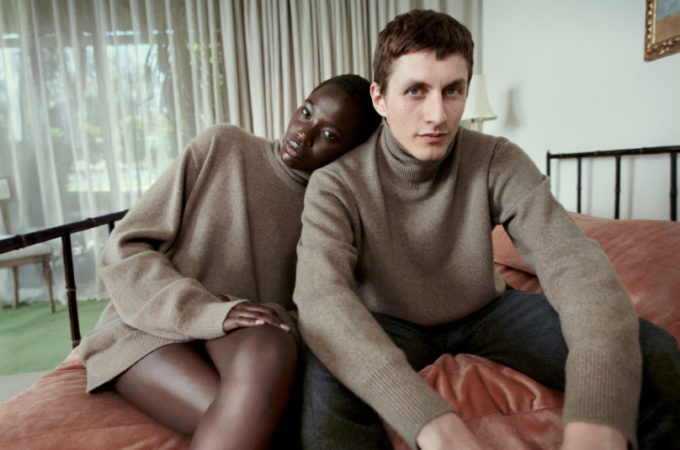 Discover "LORO" – The Re-Cashmere Collection – AW 23/24

"LORO" 
Re-Cashmere for all
For Autumn Winter 2023-2024, Loro Piana presents "LORO", a capsule collection of garments and accessories made from cashmere scraps recovered from the house's knitwear production. The project aims to give new life to cashmere in an efficient and sustainable way, and to reduce the waste of resources.
Transcending trends, generations and genders, hence the Italian name "they", Cap-sule has been designed for everyone in a full range of sizes, from 8-year-olds to 4XL for women and men. Retaining all the house's hallmarks of quality, functionality and performance, the "Capsule is the quintessence of luxury and the ultimate expression of Loro Pia-na's savoir-faire, a master at transforming the noblest fibers into fabrics with a distinctive, inimitable feel. And by renewing them and giving them new value for the future.
Loro Piana has a vertically integrated production process: each stage, from raw fiber to finished product, is directly controlled in-house, with constant attention to the environment, biodiversity and local communities. This principle gave birth to the "LORO" capsule. Loro Piana reuses its overflowing knitwear in pure carded cashmere: all seams, zippers or fastenings are meticulously removed by hand and the fabric is divided into color categories, washed, unraveled and decompo-sed into spinning by-products, then blended with undyed virgin cashmere to create a blend of the same quality and value as new cashmere. It takes around three working days to produce a single knitted piece of this precious capsule, conferring a unique result thanks to the house's sa-voir-faire, capable of reworking its own fibers from different origins and obtaining an extraordinarily qualitative feel.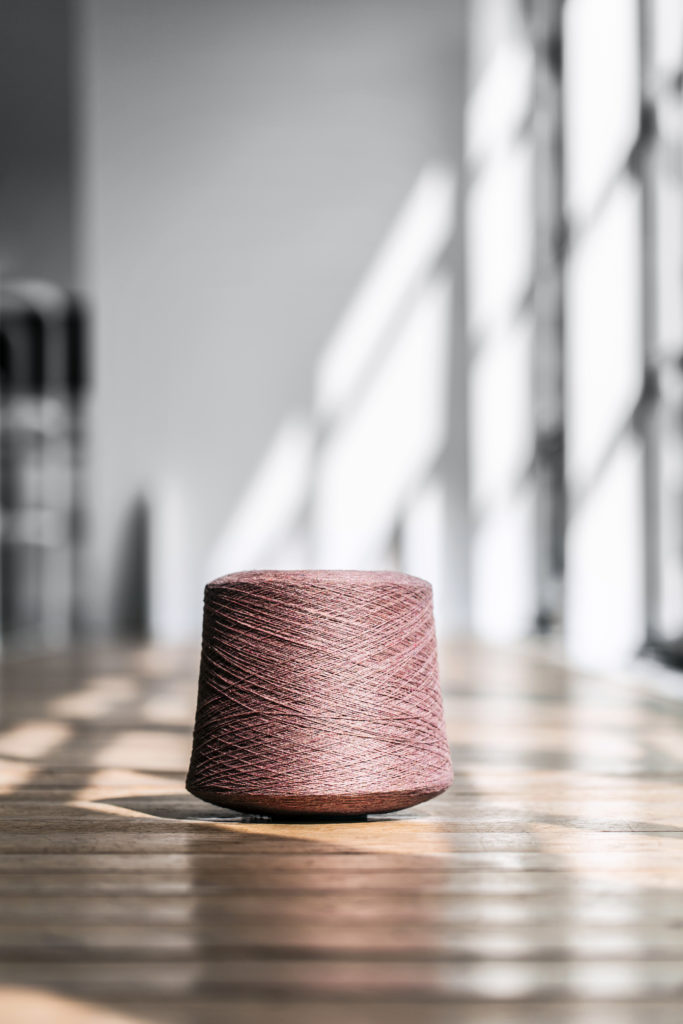 The protagonists of the capsule are four sweaters (turtleneck, round neck and V-neck), a scarf and a beanie with clean, contemporary lines, featuring a unique palette of blends, created by blending undyed virgin cashmere with the colors of available recycled fibers: Grain Brown, Pure Dunes, Rain Clouds, Dusk Sky and Red Sand. Other pieces in the capsule include the 360 Flexy Walk sneakers, featherweight shoes weighing just 360 grams with flexible, non-slip technical soles and cashmere uppers.
Cashmere
Cashmere is a rare and precious fiber obtained exclusively from the secondary down of the Ca-pra Hircus or cashmere goat, native to the mountainous regions of Asia, particularly Mongolia and Inner Mongolia, largely inhospitable desert places with little food and water, scorching summers and freezing winters. To survive in such a hostile environment, goats have developed an extra layer beneath their thicker outer coat, an underfur on the surface of the skin made up of very fine fibers to trap air, creating highly effective protection against the cold and regulating their body temperature. Cashmere comes from this soft coat.
Nomadic breeders, in total respect for the local fauna and in harmony with the cycles of nature, comb the goats between March and May, when the climate is milder and the animals tend to naturally lose the soft, warm undercoat that protected them during the harshest months. The average diameter of cashmere fiber is around 15 microns – given that 1 micron is equivalent to one millionth of a meter, cashmere is one of the finest and most prized fibers in the world, with extraordinary thermoregulatory properties.
The "LORO" capsule is available from September 1 in Loro Piana boutiques and on loropia-na.com.
Recommended