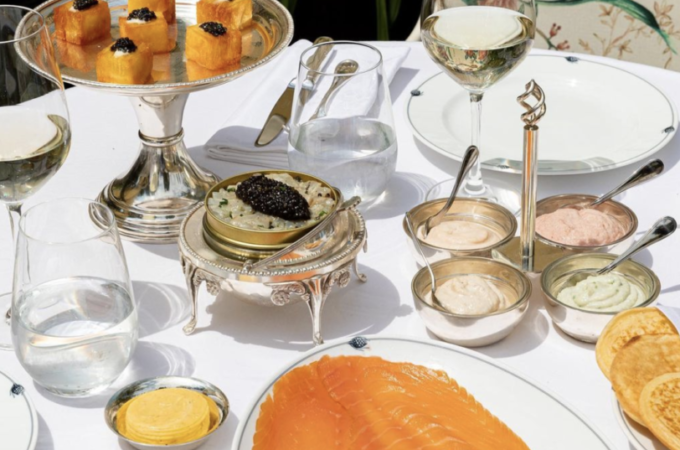 Discover Maison Revka in Saint-Tropez – A Spectacular Summer Garden
Maison Revka Saint-Tropez has been conceived as a veritable wonderland, adorned with roses and jasmine, and has become a firm fixture in the address book of Tropezians for enchanted dinners, already establishing itself as the confidential spot to soak up the Mediterranean sunshine.
As night falls, the festivities begin with the glow of lanterns and illuminated birds of fire enchanting the garden.
Slavic-inspired cuisine
On the menu, you can (re)discover the must-try dishes – Smoked salmon, Coulibiac, Linguine caviar – and the summer signatures – Sea bass and caviar tartar, King crab salad, Poultry chachlyk; as well as an anthology of gourmet desserts – Pavlova raspberry passion, Coupe colonel bergamot.
The outdoor bar, open for lunch and dinner, offers a selection of food to share (Caviar pizzetta, Smoked salmon, Taramas…), floral and tangy signature cocktails and a selection of cigars.
As in Paris, Maison Revka is also offering a boutique designed as a unique experience, with over 100 products combining fine foods and tableware.
Open 7 days a week
Dinner
7pm – 11.30pm
Snacking & Bar
12h – 15h
6pm – 2am
Shop
10am – 2pm
5pm – 10pm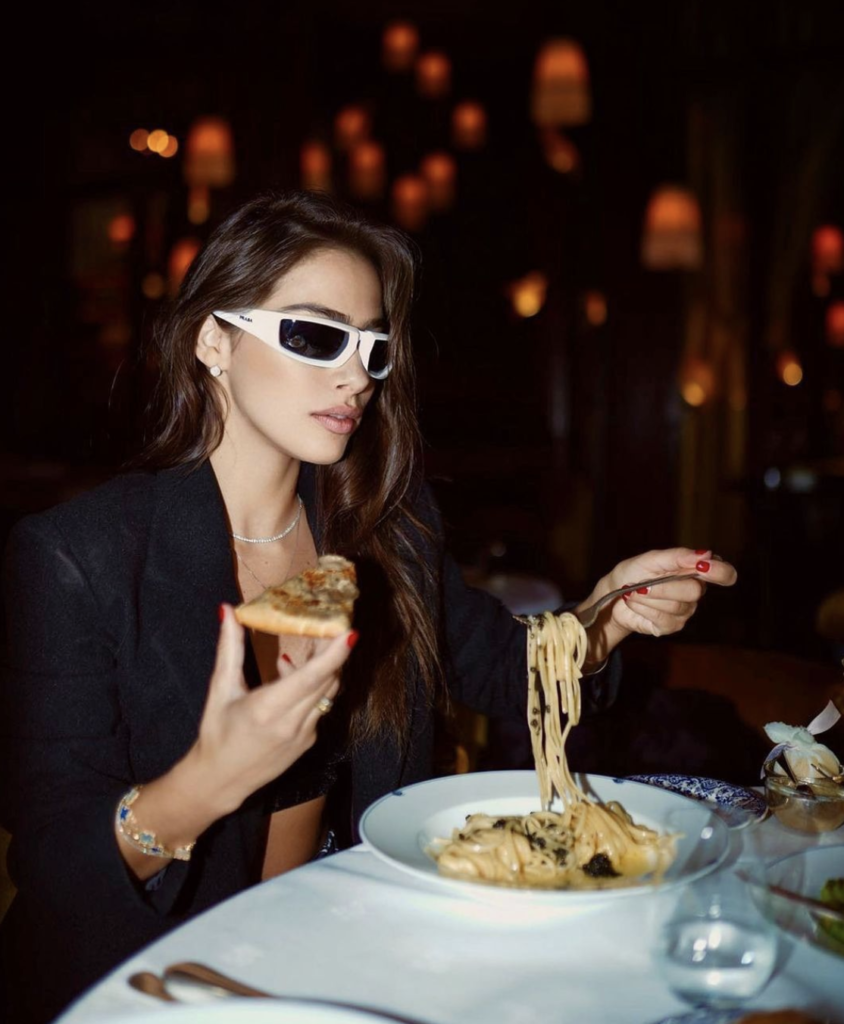 Recommended