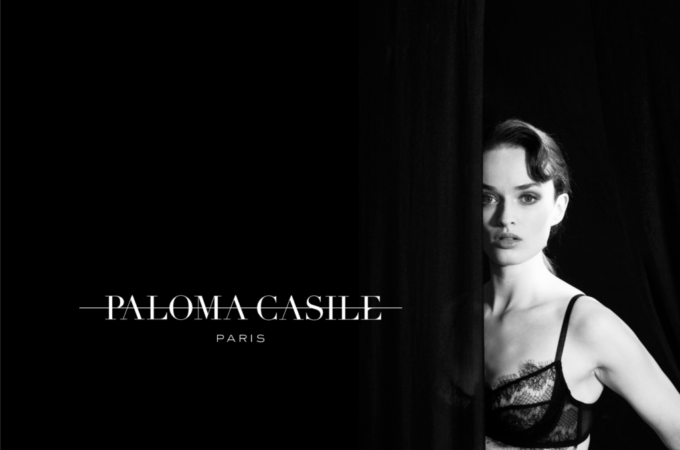 Discover Paloma Casile – Haute Lingerie Française & "Artisan d'art'
Between traditional know-how and rock spirit, the Paloma Casile brand is in the image of its creator.
Pieces imagined, created and manufactured with the help of a team with exceptional know-how in its Atelier in Paris.
A French lingerie whose sole purpose is to give women back the desire to seduce themselves.
Its emblematic pieces are adorned with the most beautiful French materials such as Calais lace, bobbin tulle and Italian micro-fibers.
The brand has been, since its creation, inclusive and committed. Each year, it strengthens its size offer with collections available from XS to 4XL and from 85B to 95F.
The brand expanded its collections by launching PALOMALANUIT 3 years ago, a hybrid range that erases the boundaries between lingerie and clothing. Pieces that show off, with a modern, original and more affordable design.
THE ENGAGEMENTS
For nearly 10 years, Paloma and her team have been committed to developing responsible collections and limiting their impact on the environment by choosing to:
-quality: sourcing mainly from France or near Europe, from suppliers recognized for their know-how who favor ethically sustainable supply chains. As well as a French production in its Workshops or Moroccan for the "PalomaLanuit" line in a factory labeled GOTS and GRS.
-durability: Our Workshop undertakes to repair or adjust the products free of charge for 4 years. In our collections, the pieces are mostly adjustable and can adapt perfectly to the woman's body and follow it for years.
-control of the environmental impact: Intelligent cutting, reuse of off-cuts, standardization of supplies, sorting of waste, distribution of our unused materials to schools. We must treat materials and supplies with respect and limit their consumption.
Recommended