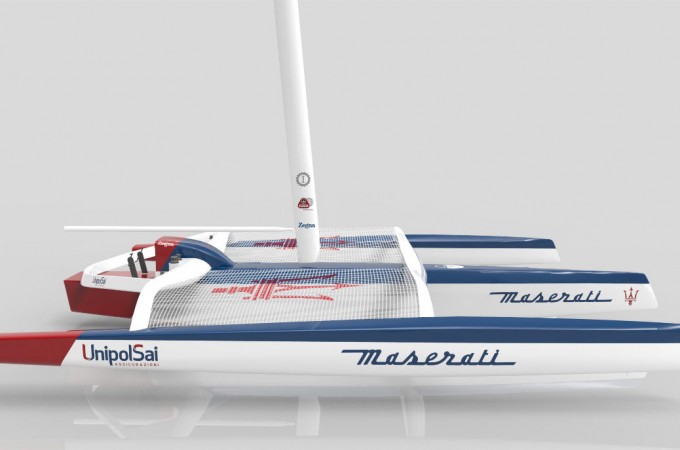 Giovanni Soldini and Maserati: The Challenge Continues Aboard a MULTI70 Trimaran
Giovanni Soldini and his partners' sporting adventures continue in 2016/17 with an important piece of good news the legendary Italian yachtsman is to take the helm of a Multi70 trimaran, which was made available by John Elkann. The craft will be renamed Maserati Multi70.
Maserati has renewed its commitment as main sponsor, consolidating a relationship with Giovanni Soldini and his team that began in 2013. This coming new season, it will once again be flanked by UnipolSai Assicurazioni as project sponsor. Also part of the team will be Ermenegildo Zegna as official clothing supplier and Boero Bartolomeo as boat paint and enamel supplier.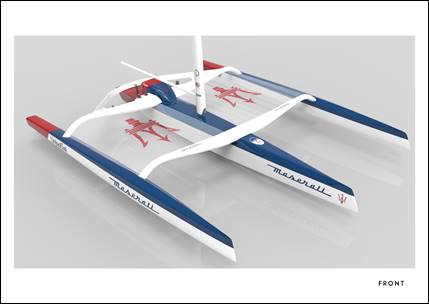 After the successes achieved over the last three years with the VOR70 monohull, Maserati Multi70 amounts to a relaunch of the team's competitive ambitions as the trimaran represents the new frontier in sailing this is a hugely technologically advanced boat capable of making in excess of 40 knots.
"After three very satisfying years with Maserati VOR70," declared Giovanni Soldini, "during which we sailed at least 100,000 miles, covered all five continents and delivered important sporting results, the time has come to tackle some new adventures. I'm delighted to be undertaking this challenge with a multihull, Maserati Multi70. We'll be getting to know the new boat in April and doing tests in Brittany. I can't wait to get aboard her!"
Multi70 Edmond de Rothschild splashed in 2011. Her impressive technological innovations are the fruit of work carried out in 2014 and 2015 at the Team Gitana research centre.
The challenge is supported by Maserati as main sponsor after which the boat is named and by UnipolSai Assicurazioni as sponsor.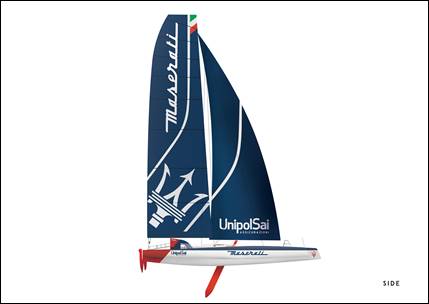 The challenge's official suppliers are Ermenegildo Zegna for clothing and Boero Bartolomeo S.p.A. which supplies paints and enamels for the boat.
For updates, news, videos and images from aboard
www.maserati.soldini.it
Recommended